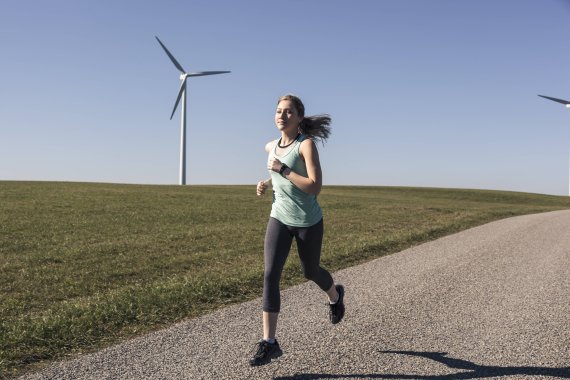 What offers are sporting goods manufacturers, athletes and politics making for even more sustainability in sports and outdoor? ISPO.com has identified 5 trends from ISPO Munich Online that will make your 2021 and the coming years even greener.
According to McKinsey, the range of sustainable sports products has recently increased by 64 percent annually. But not only the products themselves, but also their life cycle have long been put to the test by customers. That's why more and more brands and retailers like Patagonia por Globetrotter now offer rental or second-hand deals.
The On Cyclon running shoe goes one step further. The ISPO Award Product of the Year in the Running & Fitness segment is not only made entirely from sustainably sourced polyamide. It is also only available as part of a subscription service. At the end of the shoe's life cycle you simply get a new model, while the old shoe is recycled in its entirety.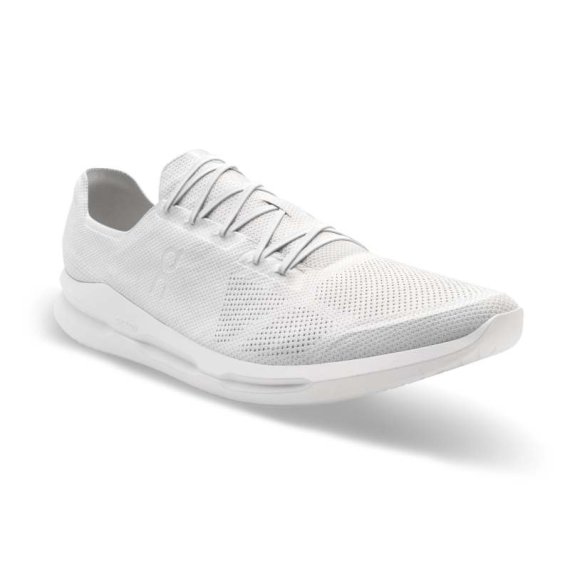 Running and outdoor activities such as hiking, trail running or biking were more popular than ever in 2020. And the trend to return to nature will also continue in the future. This rises the demands of functionality, style and design at the same time. "A young consumer wants to get out into nature. But they don't want to look like outdoor used to look," says Wolfgang Thanner, Director Outdoor Field Specialist at Adidas at ISPO Munich Online.
The company's strategy to achieve this: Partnerships make it possible.
Adidas collaborates with Parley for the Oceans and since 2020 also with Primaloft. Adidas X Parley made a start with a shoe made of ocean plastic. In the meantime, the recycled plastic is no longer just found in shoes. "Primeblue," a high-performance recycled material made in part from ocean plastic, is the next step. And of course, that's paired with Adidas' usual style factor.
In the age of influencers, more and more athletes are taking their role as role models into their own hands to actively advocate for their causes. At ISPO Munich Online, world-class outdoor athlete Kilian Jornet in particular came to the fore. The winner of the 2021 ISPO Cup is committed to preserving the mountain world with his Kilian Jornet Foundation.
"We as outdoor specialists are the ones most closely connected to nature. We also get the impacts like climate change or glacier melt the most"says the Spaniard.
Thus, Jornet and his foundation support studies on the status of the world's glaciers. And everyone can make a contribution to the preservation of the environment with a donation.
It has long been possible with bottle deposits: anyone can throw almost any bottle into a deposit machine anywhere - and get money back. With sporting goods, this is often still wishful thinking. But more and more brands are opening up recycling offers for old products from other suppliers.
"Anyone who buys new ski boots from us has the option of returning their old ski boots from any brand. From these, raw material is obtained through recycling, which is used for new products. In this way, we prevent the old boots from going to waste and at the same time solve a concrete need for the customers. And the retailers also benefit because it attracts new buyers," describes Maurizio Priano, Brand and Marketing Director of Blizzard-Tecnica.
The desire for sustainable products has been growing for years - but compared to other sectors such as the automotive industry, a uniform legal framework for textile producers has been lacking until now. In addition, there is still a lack of transparency and clear labelling for sustainable products. This is to change in 2021, at least in Europe.
The EU wants to ensure this with the "EU Circular Economy Action Plan" and new resolutions by the end of the year. "We want to change how products are consumed and produced. They should become recyclable, repairable and more durable", said Helena Braun, member of the team of EU Commissioner Franz Timmermans, who is responsible for the European Green Deal in the cabinet of President Ursula von der Leyen.
A measure long called for by initiatives such as Brands for Good. It would be the starting signal for an even greater choice of sustainably produced products in the future.