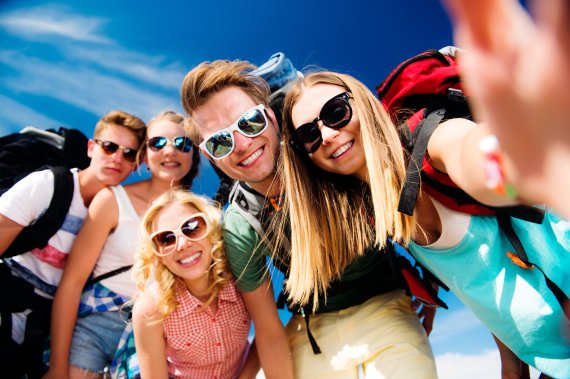 We are only too aware of the importance of sustainability, but just how do you measure it within a product? It is deceptive. No product can claim to be the most sustainable offering, as every development has its pros and cons.
With this in mind, we are looking at a more collaborative approach as we all aim to reach the same goal: making the textile industry cleaner and efficient than ever before. This concerted effort within the industry in pushing to a cleaner future in all stages of the supply chain, from all sectors of ingredients and textile finishing.
Recycled polyester and nylon, pre and post-consumer waste, energy saving, water reduction, durable fabrics incorporating cleaner virgin synthetic processes and the performance they deliver are frequently bandied around as being now part of the norm.
The awardees for ISPO Textrends Spring/Summer 2021 ensured that stringent sustainable factors featured in all the products, but at the same time they guaranteed the creativity and haptic continued to evolve too, a lighter, sensational touch fabrics come through with eco-credibility.
A collaborative approach featured in the natural-touch base layer of recycled polyester and hemp in a single knit from A. Sampaio & Filhos. This hybrid construction delivered function from both ingredients, the functionality of the sustainable polyesters with the natural properties of hemp, including anti-bacterial protection.
Tintex created a single jersey using Repreve recycled polyester, the yarn brand that has used over 14 billion bottles to date. If that wasn't enough, Tintex have gone further with the application of extra-fine cork using a unique coating technology for a grainy finish. This hybrid connection offering higher eco-credentials in the final product, certainly of interest to the consumer.
Water is a key resource and we have no choice in reducing the amount the industry uses. One area that sees a massive reduction in the use of water is the amount of dope dyed yarns featured in the new developments.
Fabrics made from dope dyed yarns don't require washing, as the dye has been extruded at the spinning stage into the yarn. The Sheico Group has developed a 58 percent polyester 42 per cent dope-dyed polyester jacquard, working the contrasting eco-friendly yarns into an interesting batik pattern that has not consumer gallons of water to achieve it.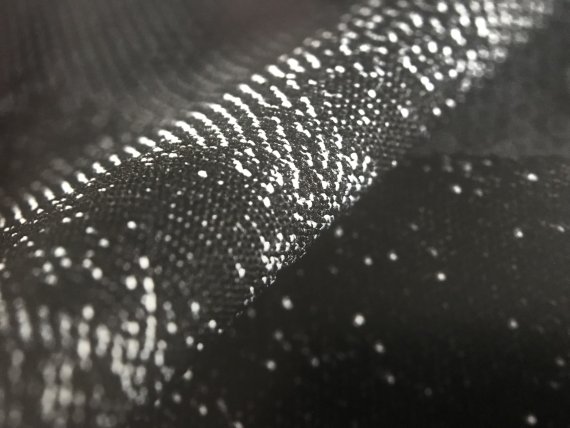 Everest Textile's recycled polyester/Refibra poplin shirting fabric was selected for the season due to its lightweight natural hand, but also for its functionality, moisture management, plus the eco-friendly aspect of the combination yarns. Refibra from Lenzing is a combination of wood pulp and cotton scraps in a lyocell yarn.
Another company to be noted for aligning synthetics with natural fibre is A. Sampaio & Filhos, with an 83 percent organic cotton and 17 percent Seaqual ocean plastic – recycled polyester. What is appealing about this denim-look terry towelling is that it gives an urban edge, with the added value of recycled ocean waste, the appeal for street to beach and surf wear, combined with the ingredients, is a great story at retail.
Ingredients for trims also took on a new direction with SAB leading the way with biodegradable synthetics and recycled resin in creating zipper teeth and buckles. Recyclability also became more prevalent for future rejuvenated products.
To see all the developments for Spring/Summer 2021 products, selected by the jury are available in the seasonal ISPO Textrends trendbook available from ISPO shop.