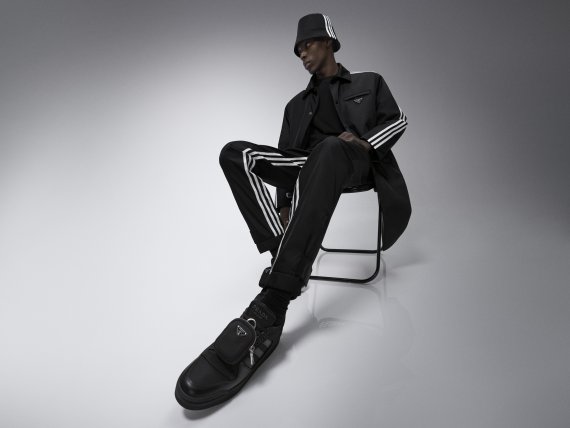 Both brands share a commitment to important sustainability goals, while celebrating two timeless icons: the Adidas Originals Forum and Prada's Re-Nylon fabric. The Re-Nylon Collection by Adidas for Prada exemplifies the partnership's commitment to innovation and demonstrates that luxury sportswear can be redefined through a more sustainable perspective.
For the first time in the history of the collaboration, this collection includes ready-to-wear apparel, accessories and bags, as well as a reworked version of the Adidas Forum High and Low silhouettes. Each piece was made in Italy by Prada and is made from the brand's signature infinitely recyclable re-nylon fabric.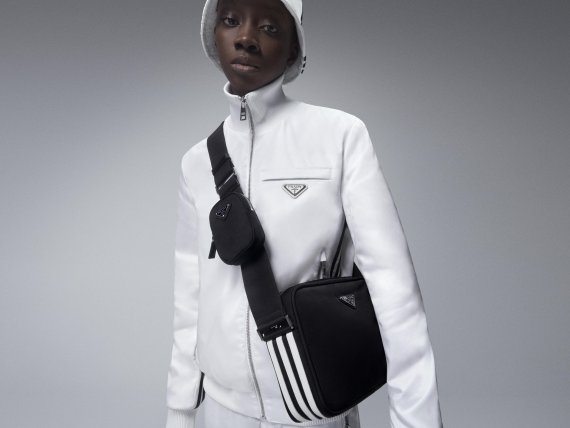 Prada Re-Nylon, which debuted in 2019, is a breakthrough textile created by recycling plastic waste from the oceans and textile fiber waste. According to the company, it can be cleaned and recycled indefinitely without any loss of quality. Prada Re-Nylon reflects the fashion company's environmentally conscious ideology and commitment to sustainable practices and is woven into the fibers of its signature fabric. The celebration of Prada Re-Nylon by the Adidas for Prada Collection highlights a milestone: the long-term conversion of all Prada production from pure nylon to Re-Nylon.