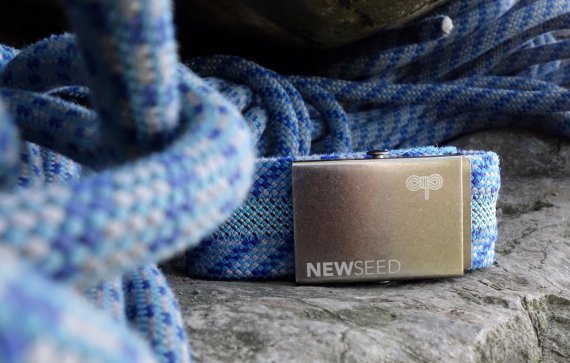 In English there is the slogan "Your vibe attracts your tribe". In terms of brands and retailers in the sports business, that means "Your purpose attracts your customers." There is plenty of evidence to support this. Various studies in recent year show (from Accenture or Porter Novelli, for example) that consumers feel a deeper personal connection to companies whose values are similar to their own. That's why brands today garner a lot of applause when they speak out about grievances in politics or society that aren't part of their business at all - even if it polarizes them. The number of certified B-Corp companies has also tripled in five years to 3,500 and continues to grow. B-Corps are companies that measure their success in part by whether they give back to society.
Here we present five brands that are guided by special goals:
Planting one billion trees by 2030 is the ambitious goal of Canadian sportswear brand Tentree. Since its founding in 2006, the company has come a lot closer to achieving this goal: Exactly 56,562,894 trees have been planted worldwide by the end of April. The exact number can be checked on the website at any time. How does the concept work? For every product sold, Tentree finances the planting of ten trees. This can be checked via a small coin attached to each product. The number indicated there leads directly to the "own tree" via the website and to the good feeling of having made a positive contribution to climate protection.
Of course, Tentree produces as environmentally friendly as possible and strives for fair and safe working conditions within the entire production and supply chain. As a certified B-Corp company, Tentree is not only oriented towards economic goals, but also wants to provide added value for society and help solve social and ecological problems.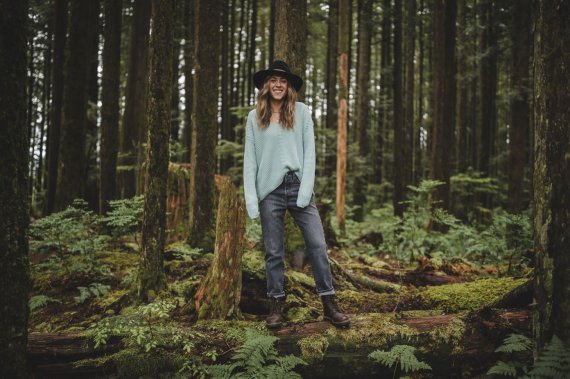 "It is our shared belief that it is no longer acceptable for a brand that their products end up in a landfill for the next hundred years," reads the website of US sneaker brand Thousand Fell. Over 2.4 billion pairs of shoes are sold in the US every year, and because 97 percent of them end up in landfills at the end of their useful life, Thousand Fell has developed a system for reusing old shoes for new products.
Thousand Fell always designs its products with end-of-life in mind and ensures that the materials can be recycled at any time. What's more, at the end of their use, the shoes can be returned free of charge. As an incentive, customers receive a $20 gift card towards their next purchase. Together with partner TerraCycle, the shoes are then broken down into their component parts in the USA and processed into recycled raw materials. Rubber and rPET are returned to the company's own supply chain and turned into new Thousand Fell shoes. Other components are industrially composted and the biopolyol foam is donated and goes towards construction projects. Thousand Fell was founded in New York by professionals from the shoe industry and is produced in a small family business in Brazil.
It all started with someone being very unhappy. When Rosie Cook set out to buy a swimsuit for her weekly swim in London in 2016, she realized a problem: "I realized that swimwear offered either style or function, but almost never both." So she decided to solve the problem and founded the brand Deakin & Blue. Her goal: swimwear that would make women want to swim, regardless of their figure. She also found this out: many women give up swimming because they are worried about their body image and can't find suitable swimwear. So Deakin & Blue not only offers sizes from 8 to 24, but also three cup sizes.
All products are made from Econyl - a 100 per cent regenerated nylon fibre sourced from post-consumer waste such as old fishing nets and industrial plastics. Some styles are also already approved for competitions. The collection is sewn in London, so alteration requests, for example after a mastectomy, can also be taken into account. Anyway, it's clear that you won't find the typical super slim models and embellished pictures at Deakin & Blue.
Bettina Junkersdorf of the German label Newseed from Rosenheim has dedicated herself to the task of recycling old climbing ropes and making new products out of them, such as chalkbags, belts, purses, etc.. What started years ago in her own four walls with a rope and grandma's sewing machine, has now developed into a mature system, with over 30 climbing gyms, various mountaineering schools and companies collecting used ropes and supplying them. Rope manufacturer Edelrid also supplies Newseed with rope scraps from production. "In 2020, we collected about five tons of rope and processed about 70 kilometers of rope," says the founder. In total, Newseed has already processed more than ten tons of rope.
In the meantime, however, the sewing is no longer done on grandma's sewing machine, but in a workshop for the disabled run by Lebenshilfe, where ten employees now work for Newseed. There the ropes are sorted, washed, cored and dried. Until now, the products were mainly available in the company's own online shop, but in 2020 the label also launched in retail stores.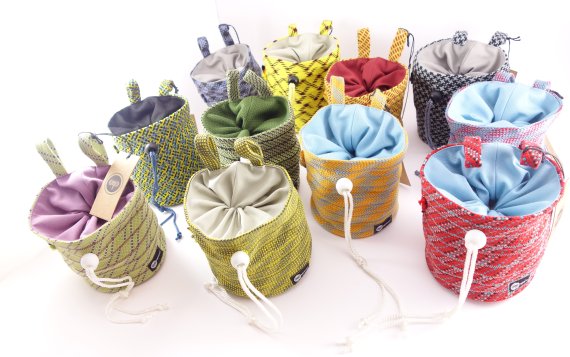 The young US brand Peak Design, based in San Francisco, designs camera-ready carrying solutions for everyone who wants to be practical and safe when travelling with a camera. Founded in 2011 by Peter Dering, a key recipe for the brand's success lies in tapping into its own fan base: Peak Design was not only launched by means of a Kickstarter campaign, with ten successful Kickstarter projects to date Peak Design has been able to land over 32 million US dollars in capital. This makes Peak Design one of the world's highest crowdfunded brands still active. Crowdfunding is not only used as a means of financing, but also as an evaluation tool to better assess the desirability and potential of their own products.
Today Peak Design has over 40 employees and more than 100 bags, backpacks and accessories in its range.