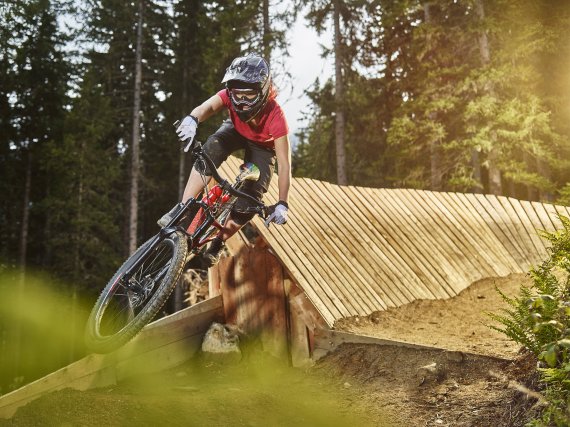 According to Statista, there were 11.96 million mountain bikes in German households in 2017 – that's an increase of nearly one million compared to the years prior. This shows that mountain biking continues to be fully on trend. Here you can find some fascinating innovations from the MTB scene for 2019.
A mountain bike should be stable, comfortable, yet still as lightweight as possible. That's why many companies are using more and more carbon in their new models. However, the absolute winner in terms of lightweight construction are PI ROPE spokes woven from the high-tech Vectran fiber. The synthetic fiber spokes weigh only 2.2 grams per piece, making it five times lighter than steel spokes. The complete wheelset, including the aluminum rim by Newmen, weighs only 2.6 pounds (27.5 inches).
The innovators, who developed the lightweight miracles in cooperation with the Chemnitz University of Technology, promise a higher load capacity and better vibration damping than conventional spokes. The textile spokes give way under transverse loads, then return to their original position. This is meant to make bent spokes a thing of the past.
Tests have also proven the weather resistance of the material, which is also used on the outer hulls of airships. In addition, the textile spokes can be dyed according to preference.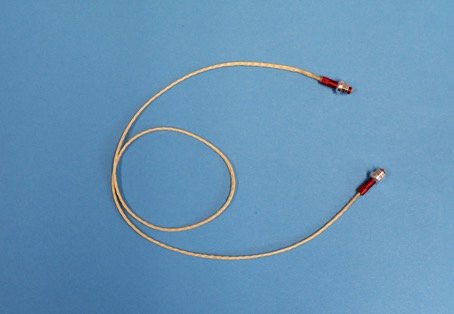 There's also new in terms of shifting systems. After SRAM got particular success in the high-end MTB sector with its 1x12 shifting system, market leader Shimano is hitting back.
The XTR is the Japanese company's first shifting system with twelve sprockets, optionally as a single or double circuit. It's available in three variations – for XC racers, marathon pilots, and endurance racers. Compared to the previous model, the new transmission saves an average of about 100 grams in weight and makes the handlebars easier to use, among other things due to rubber linings on the shift levers.
In the age of digitalization, smart bicycle computers that show much more than just the right path and speed are the trend, and not just in the E-MTB scene.. One good tip for sporty mountain bikers, for example, is the Rox 12.0 Sport GPS bike computer by Sigma. It's easy to use via touch screen and offers several useful functions for sporty cyclists. In addition to the navigation (with maps of 20 European countries pre-installed), the device can also be used as a training computer.
A training profile can be set for mountain bikers as well as for racing cyclists, for example. Over 150 training parameters are available for evaluation. It's also possible to connect pedometers and heart rate monitors, as well as power meters (to measure pedaling power). Communities like Strava, Komoot, GPSies, and TrainingPeaks are connected via Wi-Fi.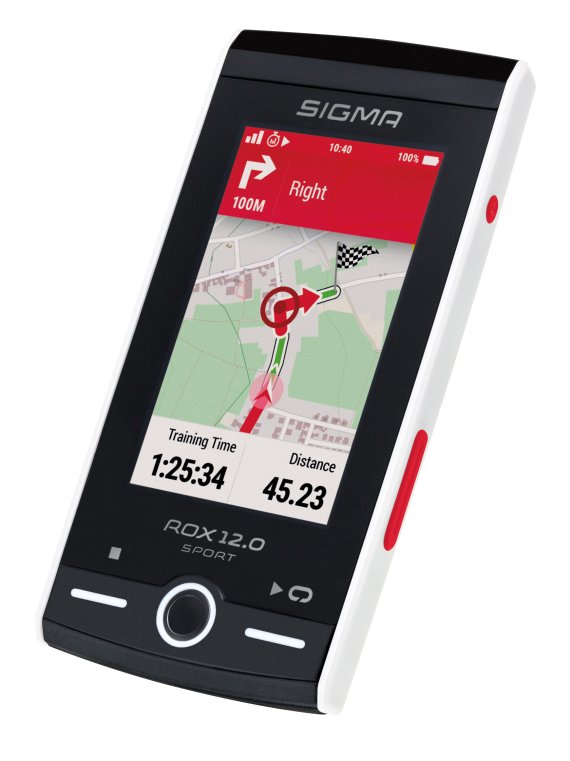 Nowadays, you can even use "smart" helmets to network with your navigation system or your passengers. There's a general trend towards multifunctional helmets, offering additional benefits on top of safety. For example, the removable inner padding on the Session helmet by Smit has a cooling and antimicrobial effect. A camera mount has been available on many models ex works for several years.
When it comes to back protectors, the lightweight model developed specially for the MTB sector by Ortema is winning over the experts. The protector is available in different sizes for adults, but also for children. The protector guards the entire back area from the neck down. A ventilation system and high material quality are meant to ensure breathability and durability.