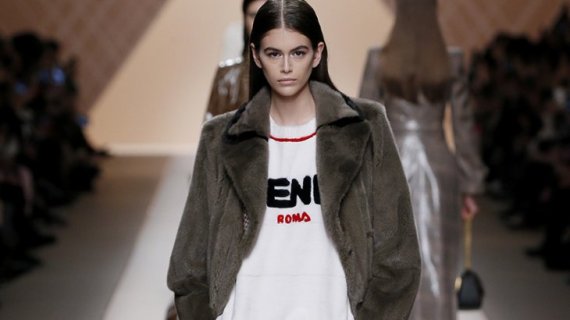 For teenagers and young adults, sneakers, hoodies, leggings, and sweatpants are part of their everyday wardrobe. There are two trends behind this: athleisure and streetwear. Above all, sports brands such as Nike, Vans, Adidas, and Reebok provide the coveted pieces of clothing and know what this target group wants.
In the meantime, this trend has established itself. Even customers who otherwise shop at luxury brands appreciate athleisure and streetwear. That's why high fashion labels also want to participate in the market, as the slowdown in growth in the luxury sector calls for new strategies. But the luxury brands have a problem: Their concepts have aged with their customers.
Collaborations are a good way to familiarize a new generation with established brands, writes Volker Kettenis, men's fashion editor among the trends experts of WGSN. Streetwear is considered a driver of growth in men's fashion. One example is the Louis Vuitton x Supreme collaboration. Louis Vuitton is one of the largest luxury brands. Supreme is a streetwear label that originally made gear for skateboarders.
A T-shirt cost 450 euros. Too much for Supreme's followers, yet long lines formed in front of the pop-up stores all the same. Circulation was limited, and out of stock almost immediately.
The success factors for collaborations lie in coveted names, limited circulations, and immediate availability. If a partner is relevant for you own target group, in a collaboration 1+1 can also be 3, the experts of WGSN write.
Collaborations are always marketing-driven. It's about media exposure. Louis Vuitton x Supreme was the most spectacular collaboration of 2017. The media attention was tremendous and went on for months. The campaign video generated nearly 700,000 views on Instagram alone.
The big high fashion brands control the release and campaigns, in order to preserve their high quality standards. For Louis Vuitton x Supreme, sales ran exclusively through Louis Vuitton stores in trendy major cities and pop-up stores.
This differs from the strategy for the collaboration between Karl Lagerfeld and Vans from October 2017. The renowned fashion designer corrected his prices downwards. Sales took place via both collaboration partners' distribution channels.
Streetwear has to be cool. Athleisure follows a different model. The trend group is predominantly female. Leggings are considered a comfortable alternative to jeans. They have to fit and function well. Even if they get worn in everyday life. Clare Varga of WGSN on the topic: "You can't fake function. The athleisure series by high fashion will only pass if they're functional." 
Clare Varga explains high fashion's interest in collaborations with sports brands thusly: "There are multiple style groups within the athleisure movement. One of these are the 'athluxers.' They're showing increasing interest in high-end collaborations."
One example of this is the collaboration between Lotto and Damir Doma. Designer Damir Doma translated the sports brand's design into the language of his young, luxury clientele. Sales took place via his distribution network. Lotto appeared in European luxury boutiques for the first time in its history.
For Lotto, it was getting started in the athleisure market. The collaboration is designed for the long term. The second collection will appear for winter 18/19.
There's another strategy behind it: Reebok led the American women's fitness movement in the 1980s. Victoria Beckham is meant to continue this success. The Adidas subsidiary aims to become profitable on the US market again, as explained by Adidas CEO Kasper Rorsted in an interview on ISPO.com.
Tommy Hilfiger wants to reach a completely new clothing sector with this collaboration: Tommy x Rossignol. With Rossignol's technological expertise, Hilfiger has expanded into the skiwear sector.