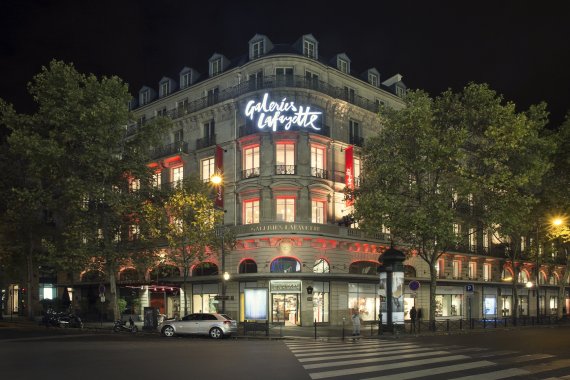 The Go for Good selection is based on an ambitious, uncompromising set of specifications detailing 35 precise criteria to build a range of more than 10,000 product references that feature one or more significant advantages over conventional equivalents, that benefit the environment, social development or support French manufacturing.
Environmental, social and local were the three key themes that brands could participate with. The environmental criteria focused on the material used, the production processes, usage and end of life benefit to the environment. The social element featured brands that highlighted production and/or sale of goods that contribute to fighting poverty and exclusion while fostering social development. The local criteria focused on products manufactured in France, protecting jobs and also reducing the logistics of getting a product from factory to a French retail outlet.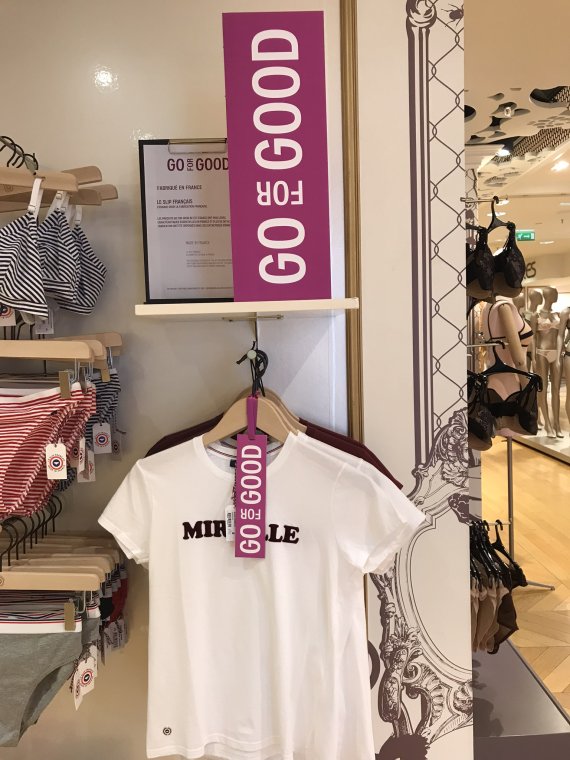 All sectors of the store highlighted the Go for Good boards, from lingerie through to accessories and shoes, right down to the gourmet food hall. The products do not claim to be exemplary across the board but do represent meaningful progress in making fashion more sustainable. By providing clear, transparent information about the benefits of each product, Galeries Lafayette is looking to show that alternatives do exist to help progress the fashion industry. In turn for the consumer, the Go for Good brands highlighted really engaged them and provided clear information as to why these products were included, without overloading a product with hangtags.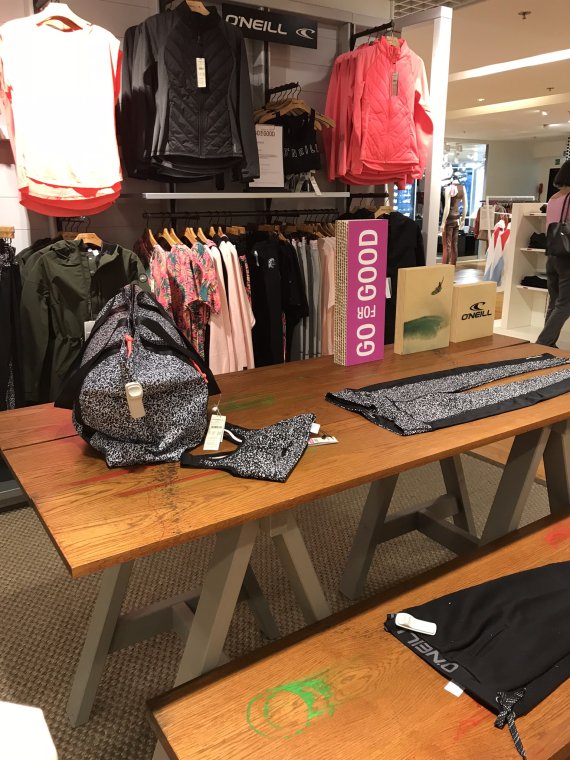 Brands keen to highlight their credentials participated, with many able to offer a clear B2C communication about some of the values they pursue and non-harmful aspects they pursue in fabric sourcing, including bluesign accreditation and ingredient brands.