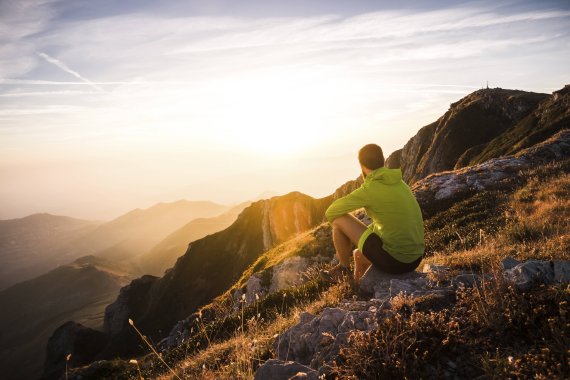 The "Friday for Good" closes ISPO Munich Online under the sign of change. How can the sports community jointly influence politics and society in order to bequeath a world worth living in to our descendants? How does a resolution become change? These questions are the focus of panels, keynotes and interviews.
ISPO.com presents program highlights of Friday.
Already at the beginning of Friday, Tobias Gröber (Head of Consumer Goods ISPO & Inhorgenta & IAA) and Mark Held (President European Outdoor Group) will give an outlook on OutDoor by ISPO, Europe's largest outdoor trade fair from July 5 to 8, in their Impulse Speech.
How can stakeholders help make activities as responsible as possible? We hear the views of brands as event creators, reflect from an athlete's perspective and learn how NGOs are supporting this effort. We go one step further - why not put active and sustainable action for health on every sustainability agenda?
Julian Lings (Senior sustainability manager Icebreaker)
Alice Martin (Corporate Responsibility Manager Mammut)
Maurizio Priano (Brand and Marketing Director Blizzard-Tecnica).
In a panel discussion, top climber Kilian Jornet, the organizers of the European Championships that will take place in Munich in 2022, the initiative "It's great out there" and Fenix will discuss why sustainability and sport are a perfect match.
How can the outdoor and sports industry reduce single-use plastics? Scott Nelson is Programme Director of the European Outdoor Group and head of the Single Use Plastics Project. In his keynote speech, he will present important findings on single-use plastics.
Adidas has been working closely with Parley for five years. This has resulted in projects and collections that avoid or eliminate plastic waste and thus protect the oceans. Parley CEO Cyrill Gutch and Carla Murphy, CEO Adidas Outdoor, talk about the cooperation, common goals and the role of the oceans for our planet at 4:15 p.m.
4:35 p.m.: How to work more sustainably towards the supply chain with Benoit Cugnet (Head of Global Strategic Marketing, Freudenberg Performance Materials Apparel SE & Co. KG), Carlo Centonze (Founder & CEO, HeiQ Materials AG) & Juyun Zhao (Huafon Chemical Co., Ltd.).
5:00 p.m.: Microplastics Panel - a challenge for our industry! Different views for solutions with Katy Stevens (Head of Sustainability, European Outdoor Group), Marcel Schorn (CEO SKOR) & Hao Jin (Wujiang Sunfeng Outdoor Textile Co. Ltd.).
5:40 p.m.: Social and environmental sustainability go hand in hand with Peter Schöffel (CEO Schöffel), Alexander Kohnstamm (Executive Director, Fair Wear Foundation), Katy Stevens (Head of Sustainability, European Outdoor Group).
Also on Friday, the audience award will be presented for the first time as part of the ISPO Award. The ISPO Open Innovation Community has voted and chosen their favorite product from the submissions for the ISPO Award 2021. We break down which innovation has convinced the end consumers the most.
From 12 noon to 2 p.m., brands will provide insights into innovative products, materials and strategies in more than 20 workshops. Some of the workshop highlights on Friday:
Icebreaker: Plastic free by 23

Bluesign: Implementing chemical management in the full supply chain

Sor: Infill Guard, a revolutionary product that stops microplastics from spreading into the environment

as well as other workshops from Right to play, Nordica, EC 22 and more