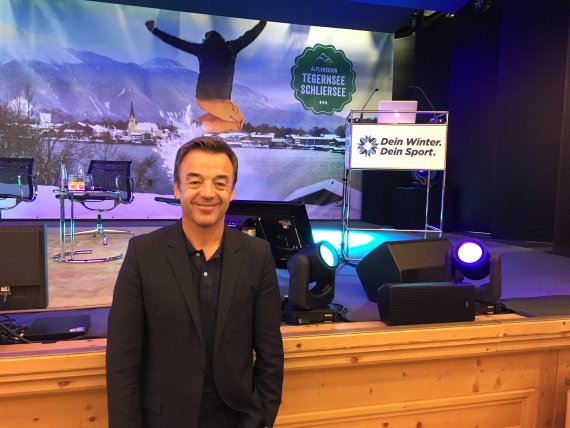 "Winter sports have a 100-year-long tradition in Germany. In the early days, nobody thought strategically about where it was heading — today we must plan where it's heading," says winter sports expert Ralf Roth during his presentation at the second edition of "Your Winter. Your Sport". His topic was "Winter sports. 2037. Challenges and opportunities from the viewpoint of science."
"Snow is an irreplaceable selling point," says Roth. "But in the last five to seven years, a lot has changed. Before, only ski resorts were planned; today it's all about multi-functional spaces. For the future, it's important to not just develop the venues but also make sure the social challenge is met."
Roth analyzes winter sports and their future extensively — ISPO.com describes his most important findings and his views of what is needed for the years ahead. Seven concrete recommendations for the industry are presented.
According to the study "The Future of Winter Travelling in the Alps," there were 386 million commercial overnight stays in the Alpine region per year as of the 2016/17 winter and another 126 million private overnight stays. Forty percent of the overnight stays occurred in winter. There were 158 million days of skiing per season — that's 45 percent of all ski days worldwide. Germany, Austria and Switzerland are the biggest markets worldwide for winter holidays. There are 48.2 million active skiers in Europe. According to the study's forecast, skiing will remain the key product of winter tourism in the future, because the experience is unique. For the future, however, a broader orientation is urgently needed.
Consider these numbers: In Germany, there are 200 cableways, 1300 ski lifts and 245 Nordic centers. There are also 4300 clubs and 650 ski schools. At the competitive level, there are 30 world-cup days each year, and German athletes have won 89 Olympic medals in total since 2005.
The 2017 national baseline study by Ralf Roth states that there are 22.9 million people who pursue winter sports, 6.3 million of whom are skiers. People participate in 327 million winter sports days every year, 46 million of which are skiing days. Among Germans who practice sports, 63.6 percent participate in winter sports. Above all, they come from Bavaria, Baden-Württemberg and North Rhine-Westphalia and have on average 12 to 14 winter sports days each year. The focus for these people is clearly on Alpine skiing and sledding/tobogganing, with considerable new interest in cross-country skiing too. "A package to last a whole lifetime — with hiking and the other activities, the winter sports have something for all demographic groups," says Ralf Roth.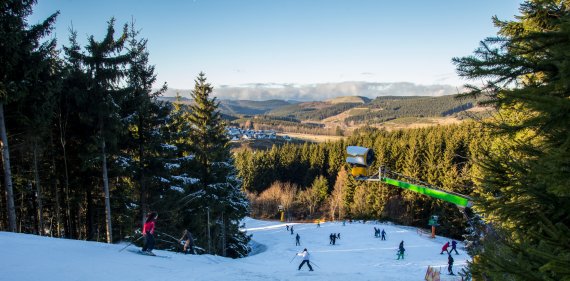 The changes in climate, weather and snow are undeniable: "When we talk about winters without snow, we actually always mean: Christmas without snow. Say goodbye to the idea that Christmas will always be white," says Ralf Roth.
From a scientific viewpoint, there's no doubt about "Scenario 2100" and an increase of 2 degrees Celsius in the average winter temperature in the Alpine region. "People, stop debating that — the warm winters of today will become the norm in the future," says Roth.
"We need snowy mountains, not single white pistes," says Roth. But he cautions: "We can't make reliable statements about specific locations for the coming years. There have always been years with completely differing levels of snow."
Ralf Roth: "We need both on-snow and off-snow activities. Proactive communication. Opportunities for 300 days a year with attractive products and offers." And not the higher-faster-farther attitude: "A word to cableway operators: always more, always further, makes no sense. It's all about qualitative development, sustainability and increasing the value added per guest." One big field that will need more attention in the future is the sharing economy. The focus here is on resource conservation, the minimization of environmental impacts, social cohesion and cooperative management.
The main thing was and still is people, however — and in this connection, Roth has a clear message for the winter sports industry: "Simple, affordable and cost-efficient winter-sports opportunities for household incomes up to 2000 euros — do more in the way of variety and social diversity! Winter sports must become more inclusive for everyone!"
Furthermore, the interests of the urban target group will be particularly important in the future — with the majority of the visitors coming from densely populated urban areas. "The more digital our world becomes, the more important real experience and friendships become!"
Ralf Roth summarizes the decisive next steps as follows:
Attract children, teenagers and adults to winter sports

Optimize winter sports settings for schools, clubs and families

Lower the dropout rate

Think and act with regard to sports in general

Offer winter sports opportunities close to residential areas

Increase interest — improve image — more emotion

Develop year-round offers