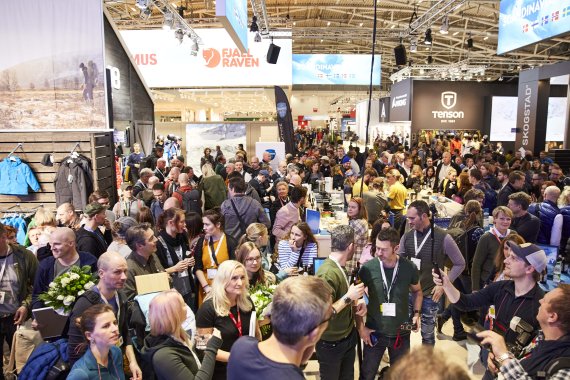 Attention! ISPO Munich is only three days long, but packed with highlights. In addition to around 1530 exhibitors from 50 countries, you'll be spoilt for choice when it comes to the programme.  Because whether you're a tennis nerd or a ski fan, travelling alone or with your team: there's so much to discover and exciting contacts to make everywhere. 
Here are our tips for everyone visiting ISPO Munich. Disclaimer: We know that your schedule is probably already pretty full, you've already arranged to meet colleagues, friends, and old and new contacts in advance. But as the cherry on top for your visit to the show, you shouldn't miss our to-do list:
7:15 a.m.: It starts early with the ISPO Community Run with Imke Salander. The meeting point is at the West Entrance. There you can test products and get a healthy start to the day with colleagues and the all-round talent and Hyrox pro Imke.

10 a.m.: Strengthened, you will stand for the first time in the Future Lab (Hall B2), the heart of ISPO Munich. This is where the future trends of the sports industry are discussed. The first port of call is the Mainstage. Martin Dolezal (head of the Snowsports Academy), Bernhard Ratschiller (freerider and Area 47 representative) discuss with Gerald Stöllnberger (

Managing Director, 360 Perspektiven GmbH)

and with representatives of Scott Sports and Helly Hansen about the future of winter sports. And you're guaranteed to have plenty to talk about afterwards with other winter sports fans.

At 4:45 p.m. at the latest, head to the ISPO Award Area in the Future Lab. This is where tennis great Alexander Zverev and his brother Mischa will be presenting an exciting VR technology and revealing how professionals are using it to boost their performance.

Stop! It's time for your first after-work drink! Maybe during the live podcast with Anton Palzer? You don't have to leave the Future Lab, but find yourself at the Main Stage at 5 p.m. and prick up your ears.
And the evening? It ends at the ISPO Cup Ceremony and the After Party! Dancing included: Don't spill the cool drink in your hand when DJ RoVent provides the right rhythm with electrifying beats.
What would ISPO Munich be without booth parties in the evening? In addition to the ISPO Party with DJ RoVent, you can look forward to the following booth parties from 6 to 10 p.m. each night:
Outdoor Sports Valley: Hall A2 / Stand 304
VAUDE Sports GmbH & Co. KG: Hall A1 / Stand 402
Deuter Sport GmbH: Hall A3 / Booth 410
Mips AB: Hall B3 / Booth 404
Polartec: Hall A1 / Booth 300
7:15 again. Running again! Sure, you're not letting yourself go, despite your tired eyes. Today, besides Imke, Ultrarunner Marcel Höche is at the start and helps you with this Wake-Up-Run into the day.

Are you a retailer? Then you might want to skip the run and stop by the Future Lab at 7:30 am. There, Sport2000 CEO Margit Gosau will give a keynote speech on successful category management. Your advantage: The whole thing is integrated into a cozy retail breakfast.

You were at the run this morning and are a runner with all your (professional) heart? Then you have hopefully registered in time for the Runner's World Symposium at the ICM. Unfortunately, pre-registration is already closed, but if you are there, then your day is planned!
You survived the first night? Then it continues on the second day with a new party, new networking opportunities and a new sound. This time the Brandnew Networking Night will round off the ISPO day. At 6 p.m., the Main Stage turns into a dance floor with DJ Pretty Boys D-Nice.
Alternative for climbing freaks: at the Young Pirates stand (Hall A1.408), extreme climber Thomas Huber will be presenting his new book from 6 pm. So it's worth stopping by! Also, because there will be a party with a Red Bull DJ at the stand afterwards.
Stand hopping is also the order of the day on Tuesday from 6 to 10 pm. These brands will be offering cool drinks and loud music:
FIDLOCK GmbH: Hall A1 / Stand 110
Jack Wolfskin: Hall A1 / Stand 502
Pentland Brands Deutschland GmbH: Hall B2 / Stand 200
super.natural Europe AG: Hall B1 / Booth 400
Young-Pirates: Hall A1 / Booth 408
SPORT 2000 GmbH: Hall B2 / Booth 336
JULBO: Hall B3 / Booth 406
Altra Running (VF Germany Textil-Handels GmbH): Hall A2 / Booth 412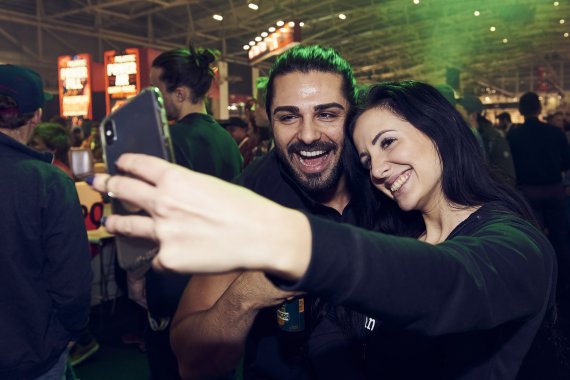 Don't worry, there's no more running today, but it will still be sporty.
After two days of listening to lectures and sipping drinks, now would be the right time to drop by C1, the ISPO Munich Health & Fitness Hall, and pay a visit to the Padel Village. Maybe you've met an old friend in the meantime and would like to challenge him or her to a game of padel?

At 10 a.m., it's back to the familiar Future Lab for the Main Stage.

Laura Lutz has a bunch of exciting guests with her: Vibeke Sefland, Theresa Fritsch, Anna Pramilla Meissner, Antje Dittrich, Kira Schubert and Jana Bernhard set a symbol for female empowerment and tell their stories.

Sport meets fashion, art, music and a good portion of style: You probably already noticed, in the West entrance ISPO520M in partnership with High Snobiety present the latest performance fashion trends.