Empty gas cylinders pile up between boulders, colourful scraps of torn tents flutter through the freezing air: Welcome to the natural paradise of the Himalayas! In 2023, tourism on Mount Everest will break records. Never before have more people wanted to climb. At high season, the base camp at 5,300 meters looks like a bustling small town of colourful tents, only without rubbish collection. The pictures of the queue at the highest peak on earth went around the world - and are just as normal today on Everest as they are in the Alps. There, trendy sports like trail running, cannoning, downhill racing or night biking satisfy the Sensation Seeker.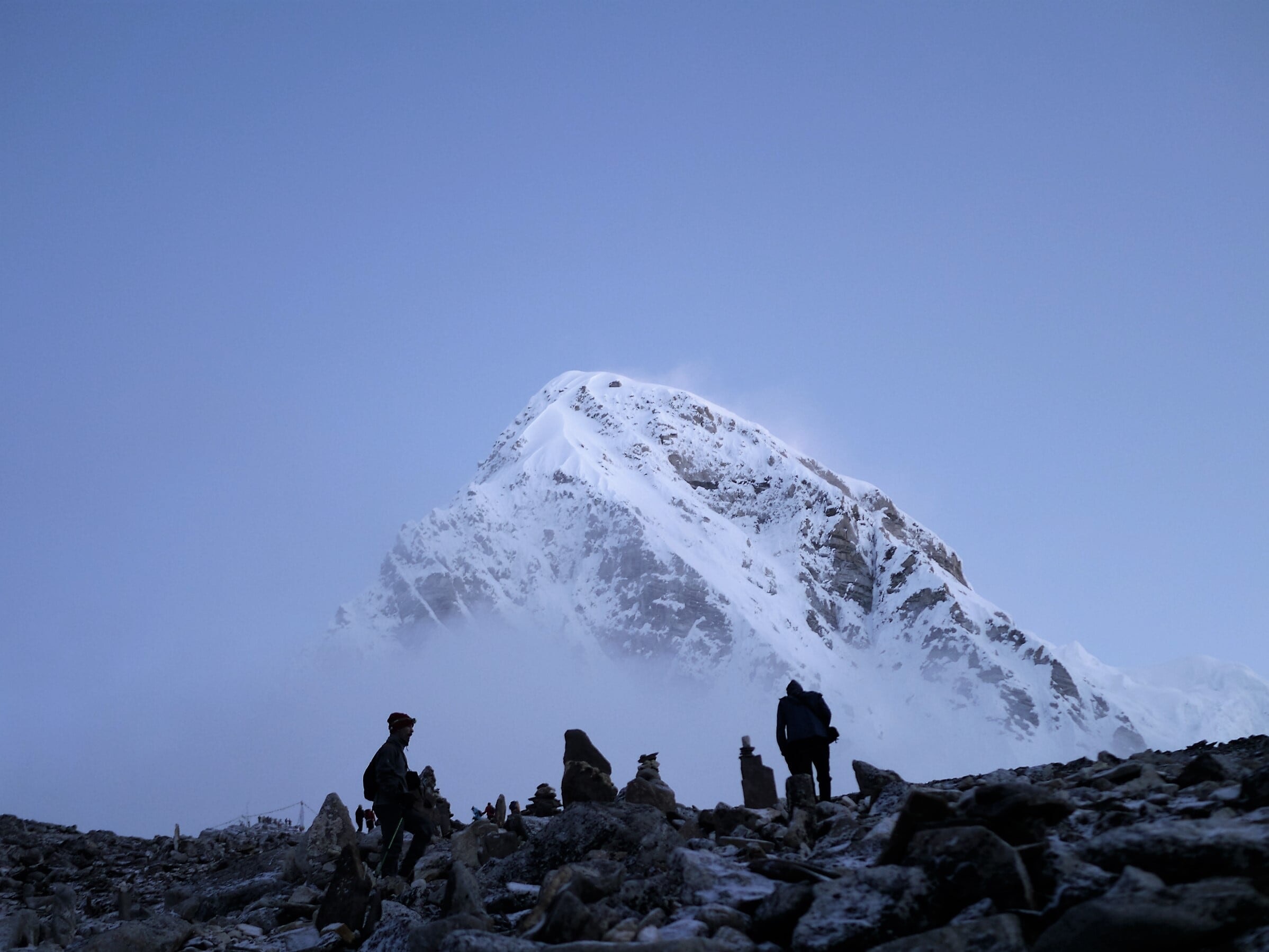 With the help of innovative technical equipment, even inexperienced outdoor fans can now conquer the most remote forests, highest peaks and deepest mountain valleys. Meanwhile, summer toboggan runs, climbing gardens, paragliding, zip lining and the like are experiencing a veritable expansion boom. And every year new adventure sports, new thrills are added. But in view of the climate crisis, the pursuit of extremes seems anything but contemporary. The adrenaline rush comes at the expense of the forest's natural inhabitants. But recreational and casual athletes also leave their mark. Even hiking as a "gentle nature sport" causes ecological damage when caravans of people are on the road, rubbish is left behind in nature and athletes arrive by car.
Whether to international championships and Bundesliga matches or to skiing vacations - the biggest item in the carbon footprint is travel. "In terms of resource consumption and environmental pollution, fan mobility (at 60 to 70 %) is the biggest factor," reports Prof. Torsten Weber, expert in sustainability management, in an Interview with Sky Sport. In the Bavarian Alps, it is the explosion of car-driving day tourists that is causing problems for the region. But demand is being further boosted by the development of new areas, by new infrastructures and by the expansion of parking capacities. This is biting the cat in the tail. And the question arises whether the profit- and result-oriented sports industry and sustainability are at all compatible.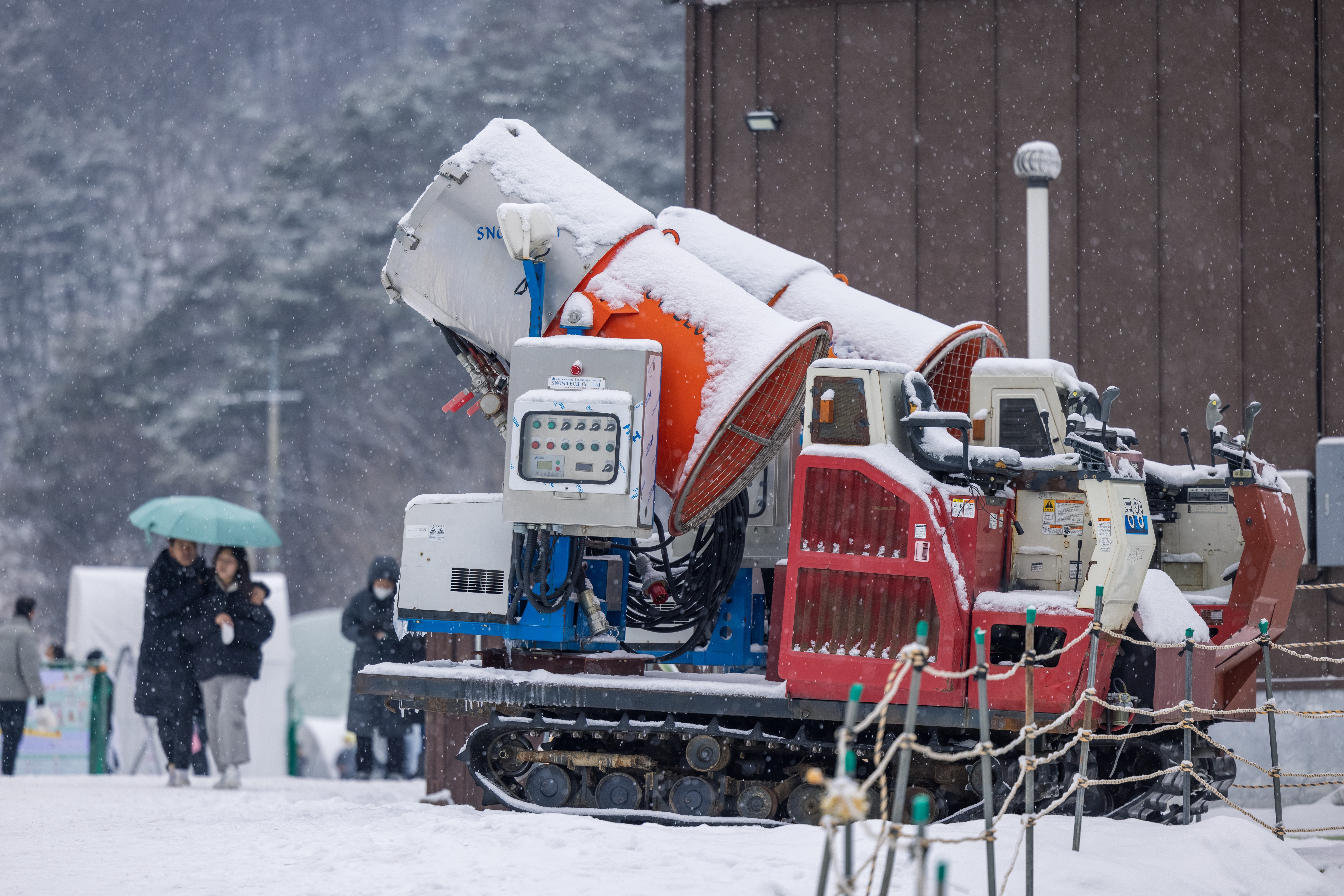 Since (top) sport has become global, it is one of the most competitive and fastest accelerating subsystems of our economy. The increased interest in sporting mega-events such as the Olympic Games and World and European Championships has a significant impact on the environment: travel, transport of goods and consumption are concentrated in a very short space of time and overload the local ecosystems of the venues. Sport is a fertile field for making profit. At the same time, it relies on ever more resources, massive infrastructure, giga-merchandising and mass tourism. The best example is the Olympic Games.
Like no other event, they stand for top sporting performances, great records, even greater emotions. But the motto "higher, faster, further" applies just as much to sports venue construction, fan mobility, costs and emissions. In recent decades, the size and complexity of the Olympics have increased dramatically: The price of hosting rose to 156% of the original estimated budget. A scientific analysis of the Olympic Games between 1992 and 2020 unfortunately also shows: over the course of three decades, the trend in sustainability is clearly downward. The last place was taken by the Winter Games in Sotchi in 2014, and the last place for the Summer Games was Rio de Janeiro in 2016, not least because of the lack of social sustainability. Decision-makers are now faced with the question of what the future of the event might look like.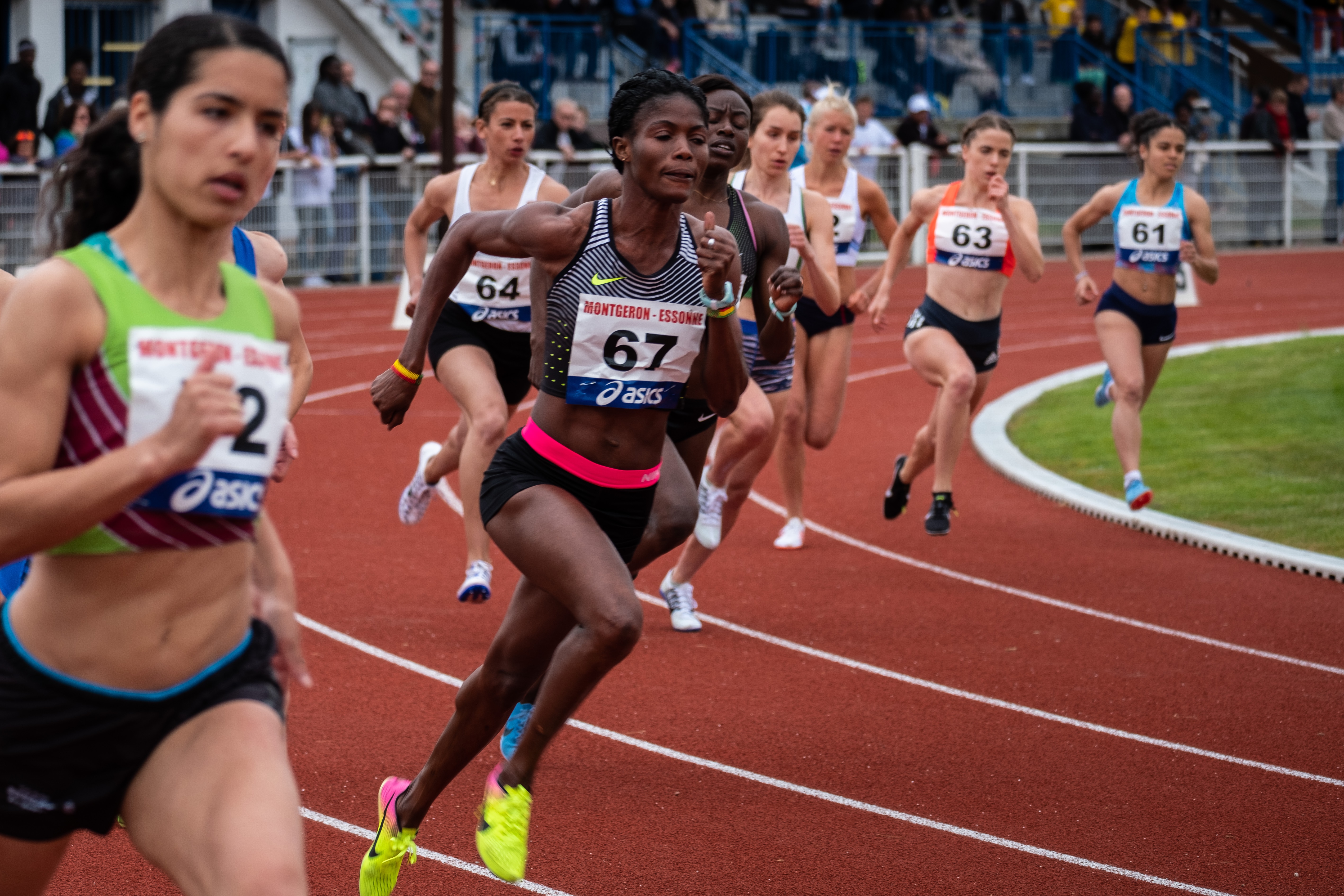 In view of current trends, it seems reasonable to assume that sport can only be made more sustainable by "healthy shrinking" - in the spirit of the degrowth idea. This describes the idea of a sustainable decline in growth: the reduction of material consumption and production, towards the stabilization of a healthy social throughput. Giorgos Kallis, ecological economist, research professor and one of the main representatives of the Degrowth movement, describes degrowth as a positive cultural and political shift, with the aspiration to "build a society that lives better with less." He says it's about changing institutions that make gross domestic product alone the goal of our society - including in our minds. A change that, at the same time, would result in gains in environmental sustainability, social justice and well-being. Moreover, Kallis emphasizes that "great social change doesn't happen by appealing to those in power, but through bottom-up movements" that challenge established patterns of thought. But what does degrowth mean for our recreational sports or sports mega-events?
Ecological economist and host of the podcast Economics for Rebels Dr. Alexandra Köves and Attila Szathmári, a business administration doctoral student and commentator for Eurosport, have extended the idea of degrowth to the world of sports: In their research paper "The vision of sustainable sport in a backcasting research." (Economy & Society, 2021), they elaborated approaches to what sustainable sport might look like for a group of stakeholders in the sport economy.
Three examples that pay attention to both environmental and social sustainability:
The sharing concept




"Sharing Economy" has been considered particularly relevant to the sports sector: By establishing distribution centers for sports equipment, shared ownership and rental options, equipment and sports activities can be made available in a flexible and unrestricted way. According to participants, this allows the highest ideal of sport, human skill, to take center stage rather than the limited accessibility of owning equipment. Moreover, in international competitions, the equipment would not have to be transported around the world.

Multifunctionality of sports infrastructure




The idea of using sports infrastructure in a multifunctional way is also aimed at sharing resources: Facilities with flexible capacity that can be designed according to the needs (e.g., of people with limited mobility, the elderly, or young children) and depending on the number of spectators. At the same time, they are suitable for organizing various sports and other cultural events.

More sustainable event organization




The decision on whether and how to organize a (global) sports event should be based on the environmental footprint of the organization, which would need to be calculated accurately. As an example, they cite the Olympic Games, which could be organized regionally in a series of smaller events, or - as a notional option - use a "mobile Olympic city" that does not require extreme infrastructural investments.
What all approaches have in common: To become ecologically as well as socially sustainable, the way we organize, practice or consume sports must change. The German Ministry of the Interior and the Ministry of the Environment have also taken up this cause: In collaboration with the German Olympic Sports Confederation, the German Sport University Cologne and the Öko-Institut, the project "Towards sustainable (large-scale) sports events in Germany" was launched. The aim is to develop concrete standards and recommendations for sustainable and value-based sporting events. The aim is to provide associations and organizers of both large and small sporting events with a clear basis for action.
Stefan Wagner, Chairman Sports For Future, explains in an Interview with Sky Sport.: "I believe that the economic future viability of sport depends on the extent to which it addresses sustainability issues and, in particular, ecological issues." The fact that sustainability is already part of the licensing criteria in the Basketball Bundesliga, the DFL and the DEL is exemplary, he said. In addition, sports have an easy time creating reach. It emotionalizes and connects people. For example, through "High Impact Athletes" top athletes who have put sustainability on their agenda and serve as multipliers. That's why Wagner praises multiple Formula 1 world champion Sebastian Vettel, saying he's a good example of the dichotomy in which sports find themselves: "He expresses himself very clearly in a sport that, on the surface, naturally doesn't stand for sustainability at first. And in doing so, he makes himself vulnerable." Nevertheless, he said, he's getting involved and showing "that we shouldn't be so afraid of criticism, but should deal with the situation openly."
And what can recreational athletes do to counteract excessive resource consumption in sports? Like Sebastian Vettel, you can certainly turn your back on sports that obviously produce high emissions - like motor sports. But golfing and skiing also put a strain on the environment: on the one hand by clearing the land, and on the other by watering the green areas or making artificial snow on the slopes. One solution would be to switch to sports activities with a comparatively low impact. However, many industries have long since recognized the signs of the times and are striving to make their offers as nature-friendly as possible, e.g. through "soft tourism" or "ecotourism".
More environmentally conscious golfing is possible on natural golf courses. Sustainable ski resorts do without artificially groomed slopes and use regenerative energies. Hiking enthusiasts and mountain bikers can use existing trail and hiking path networks instead of always opening up new paths. In order to counteract the expansion boom for adventure-hungry Alpine tourists, the BUND Naturschutz (BN), for example, has extensive proposals for the preservation of the sensitive mountain landscape. Those who switch to small, regional areas away from the peak season, travel by public transport and replace short trips with longer stays in sustainable accommodations can do their part.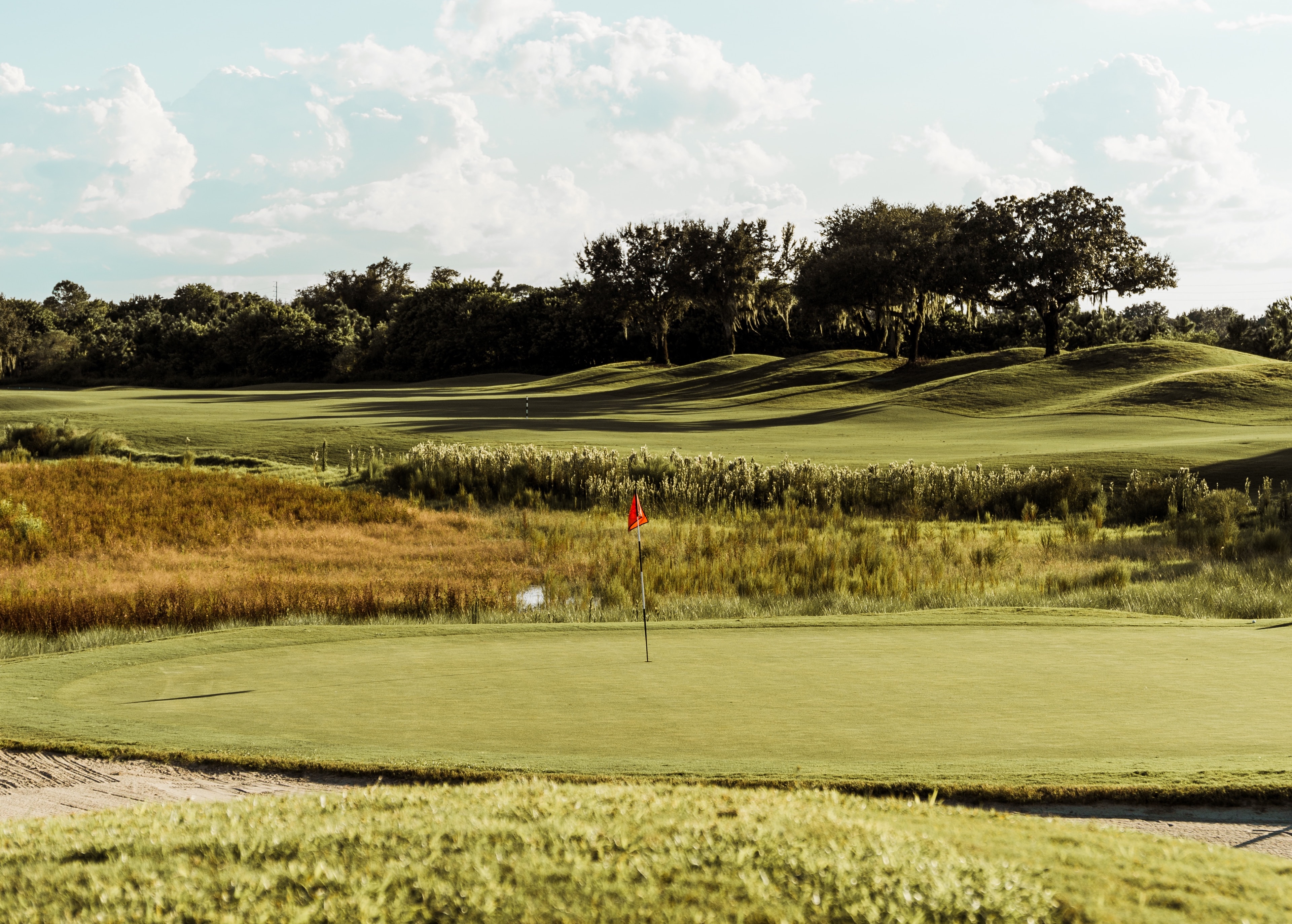 For a long time now, experts have been recommending that mega-events like the Olympic Games be drastically scaled down and become more flexible. Above all, it is important to counteract gigantism, to avoid "white elephants". Instead, sporting events should be adapted to the region and to existing infrastructures - not the other way around. But also in private, each of us can practice and consume sports in a more sustainable and thoughtful way. Because in order to bring about (social) change and loosen entrenched structures, powerful movements from below are also needed. This is where the potential of each individual unfolds, regardless of whether we are looking for an adrenaline kick in our local forest or in the Himalayas. And perhaps it is time to modify the old formula "higher, faster, further" - into: smaller, more regional, more flexible.