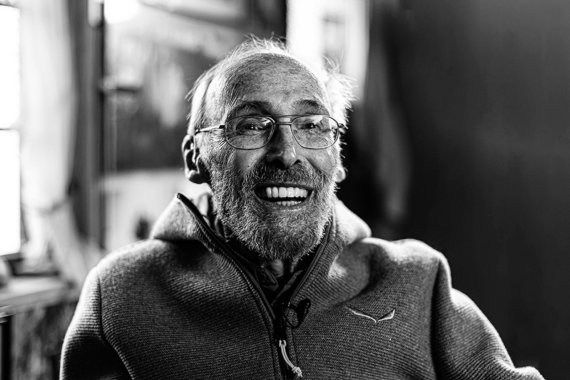 Hermann Huber is a role model for some, a pioneer for others, and yet for others the warmest person they have ever met. In the mountaineering scene, the native of Munich was known like no other. And what many probably do not know: He is the inventor of paddy screws, hollow carabiners and lightweight crampons, among other things.
"He was the positive spirit of German alpinism," says namesake Thomas Huber of the Huberbuam. Neither related nor related by marriage, the young Huber is united with the "old celebrity Huber" by the "love of the mountains". Hermann Huber was also "always setting out in search of the new". "With us it was the passion for first ascents, with Hermann it was also the passion for products related to mountain sports."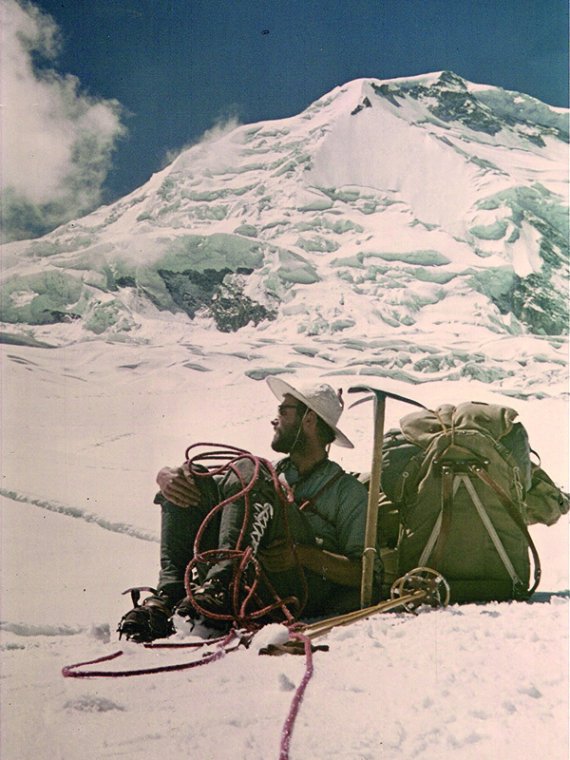 Hermann Huber's name stands for revolutionary product developments in mountain sports and a kindness of heart that was indescribable, according to his companions. He never sought the light of publicity, he never made a fuss about himself, says one of his friends. And yet Huber was already one of the best German alpinists in the 1950s and 1960s.
Influenced by war and hunger, Hermann Huber developed his lifelong enthusiasm for the mountains at a very early age. On his first tour at the age of four, he got his first blisters, but nevertheless it was clear to him: "I want to be a mountaineer, that's just something."
Huber had a decisive influence on the rise of the Munich-based saddlery and leather goods company Salewa. Starting as an apprentice in 1945, he took over as managing director from 1972 to 1988. Many innovative pieces of equipment bear his signature. "When he started, the mountain sports company didn't even exist yet. Hermann Huber made Salewa what it is today," says Thomas Huber. Whether Paddy rice screw, Hollow carabiner or light crampons: According to Tom Dauer, Hermann Huber - although he was not an engineer - "foxed himself" into these, and makes the items better on the one hand, and mountaineering safer on the other. Alpinist Simon Gietl can only confirm this: "Hermann left his mark on Salewa: as a visionary businessman and curious person."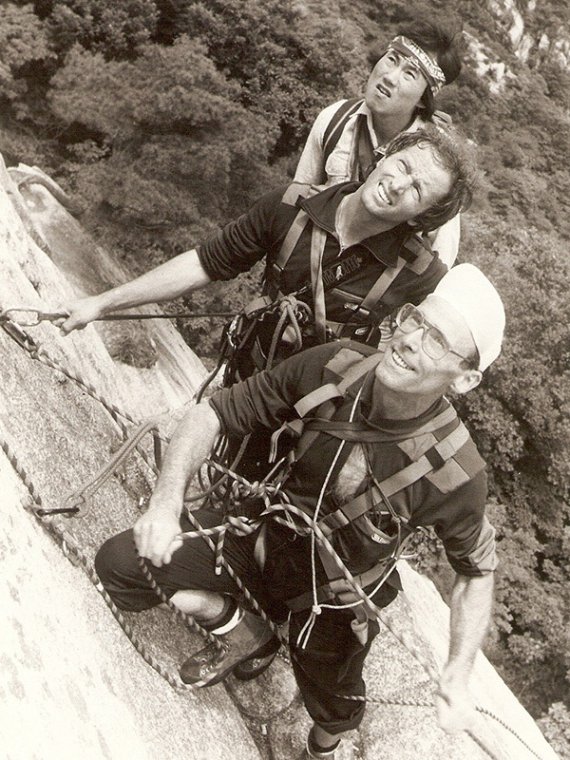 "Nothing works without enthusiasm! That was one of Hermann Huber's life's mottoes; he inspired people for the mountains, because mountains were his teachers," is how Heiner Oberrauch, President of the Oberalp Group, characterized the deceased. Huber had inspired people for the community and the joy of life, "and he inspired people for the profession." According to Oberrauch, Hermann Huber breathed soul into Salewa as its CEO for many years, "gave us a spiritual legacy and made the company flourish. He was equally an extreme mountaineer, a visionary, a pioneer in product development and equally a leader, a great friend of people. He was a role model!"
His professional activities for Salewa and expeditions lead Huber to all continents at an early age - of course, always to where the rock is particularly appealing. With personalities such as Riccardo Cassin, Yvon Chouinard, Tom Frost, Royal Robbins and Doug Tompkins, Hermann Huber not only shares mountain experiences. "I took my profession very seriously, but mountaineering was more important to me," the 90-year-old revealed two years ago in a Bavarian television program.
As "extremely modest" describes Author and filmmaker Tom Dauer describes the Munich native who revolutionized mountaineering. In addition, Huber was extremely "warm-hearted, fun-loving, generous and curious". "Herman was fond of all people and treated everyone with respect. To me, it's a real loss." Until the very end, Huber was wide awake, he said, and the day before his final earthly journey, he said, "I'm leaving now. "Until the very end, he lived freedom."
The 53-year-old duration met the alpinist at the age of eleven in the Buchenhain climbing garden south of Munich. "We then met again and again - in the mountains. In the Karwendel, in the Kaiser Mountains and even in Patagonia. And after I made a film about that climbing garden in 1999, we became friends over the years. Especially in the last years of his life, I was able to learn a lot from Hermann."
The idea for the documentary "The Value of Time" about and with Huber came Dauer "after I had planned a first ascent in the Karwendel. In that wall there was only one route before, by Hermann, and I said to him: we should make a book or a film about your life." And so the cinematic portrait was born, which premiered in 2021 as part of the Alpen Film Festival.
"Life means time. At just under 83 years old, I can say that this is not nearly enough to experience everything. Every discovery arouses curiosity for something new. Understanding one's own paths as a happy opportunity is a life task. Every person who accompanies you or even just meets you offers the possibility of inner enrichment. I am infinitely grateful for my personal paths and companions." So wrote Huber himself on his website in 2013 about life and time.
Grateful for the encounter with Hermann Huber is also alpinist Simon Gietl. "For me it was a great honor to be part of the film 'The Value of Time'. Hermann was an inspiring person with whom you could talk not only about mountaineering, but also about God and the world." He said they became very close after a very short time - "and you rarely have that." What also "deeply impressed" him was that "Hermann had an opinion, and he stood by it." He had retained his curiosity "into old age."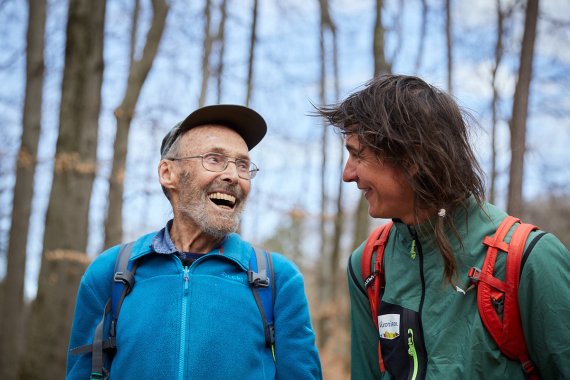 The mountain pioneer was active until the end. Huber completed his last climbing tour at the age of 86, after which he continued to hike in the mountains or ride his e-bike. The Oberreintalhütte in the Bavarian Wetterstein Mountains was his "inner home", he often stayed there, and "now a great mountaineer has climbed for the last time", as Sandra Freudenberg from the Alpen Film Festival writes on Instagram.