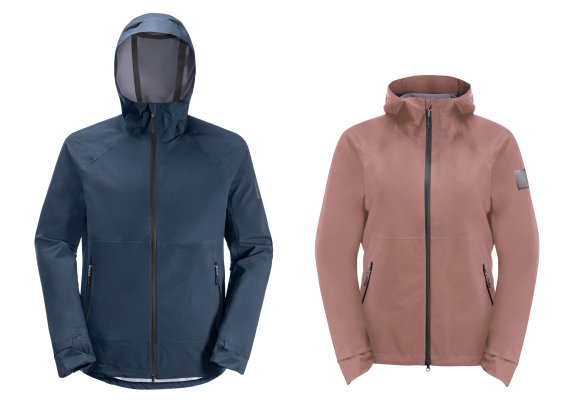 Many people who cycle to work do so to do something good for themselves and the environment. All the better if their equipment also meets sustainable requirements: For the Winter 2022/23 season, Jack Wolfskin is presenting a modern, high-quality Bike Commuting collection that is a pioneer in its segment when it comes to ecological performance wear.
Technical innovations and pioneering materials have been combined to meet the multifunctional demands of bike commuters. From head to toe, from functional underwear to protective hardshells, Jack Wolfskin has developed a lightweight and sophisticated line for bike commuters with a timeless, clean look that works all day long without compromising function while riding a bike.
If closing the material loop in the textile industry is a goal, then we need products that can be easily recycled at the end of their use phase. This is best achieved when these products are made of only one material.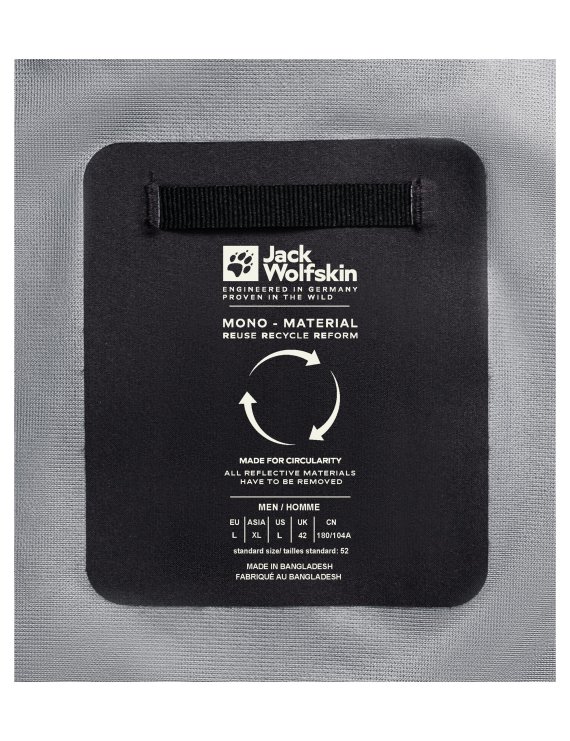 With the Bike Commute Mono Jacket, Jack Wolfskin has succeeded in doing just that. To enable easy recycling without loss of quality, the 3-layer hooded jacket is made exclusively of polyester. For the main material on the front and back, Jack Wolfskin used 100 percent post consumer PES from plastic bottles. The membrane is made from 100 percent membrane waste. Even the adhesive that bonds the membrane to the material is made from 80 percent recycled polyester, and the seam tapes are also recyclable.
Thanks to the mono material, the jacket does not have to be laboriously dismantled into many different components at the end of its service life, but is completely recyclable. Only the reflectors and the zippers have to be removed.
However, the Bike Commute Mono Jacket brings even more to the table than just a well thought-out sustainability concept. First and foremost, of course, it is a bike jacket. Thus, the material is waterproof and windproof and also particularly breathable. The lightweight, comfortable feel and clean look make it a versatile, everyday companion that works well beyond the bike.
Bike-specific details include an extended back and longer sleeves and a ventilation construction at the back. There is ample storage space thanks to the inner pocket and the side pockets, which are easy to reach even with a backpack.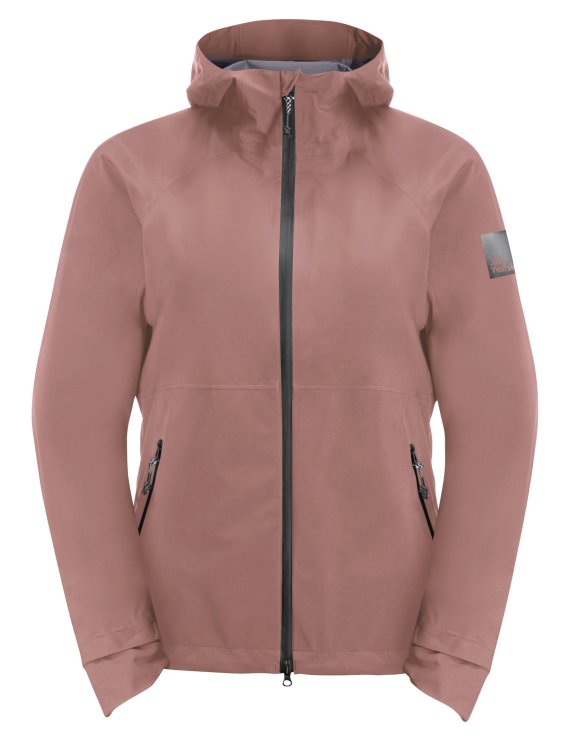 wind- and waterproof 3-layer jacket with hood

very breathable

pleasantly soft touch

Texapore Ecosphere Core Mono material 3L: 100% recycled polyester

Mono Overlay Tape: 100% polyester

Weight: 455 g (size M) (men) / 345 g (size S) (women)
longer back and sleeves

spacious pocket

ventilation construction on the back

reflective details and logos for visibility
For more information: www.jack-wolfskin.com