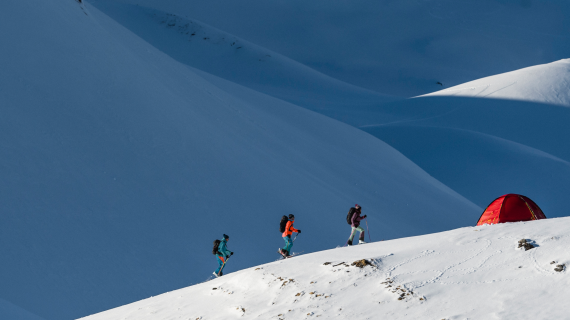 There is hardly any other winter sport that places such high demands on equipment as ski touring. Here, the material is enormously challenged: It must offer high comfort and ventilation during the sweaty ascent and, equally, warmth and protection on the descent. For the 2022/23 winter season, Jack Wolfskin has now developed a sophisticated ski touring collection that relies on the highest quality materials and special breathability.
The premium fabric manufacturers PrimaLoft® and Pertex® are also on board. Among other things, the highly breathable Pertex® Shieldair 3-layer material is used, as well as PrimaLoft®'s Gold Active Vent insulation, exclusive to Jack Wolfskin, with its impressive combination of breathability, moisture management and stretch properties.
Jack Wolfskin's new ski touring collection marks the premiere of a new material: Jack Wolfskin is the first brand in the outdoor industry to use the new PrimaLoft® Gold Active Vent insulation material in its Alpspitze Insulated Hoody. What's new about the technology is that the outstanding insulation material consists of 80 percent recycled fibers and boasts an impressive warmth-to-weight ratio, very high breathability and extremely high stretch properties.
This allows stretchy materials to be combined giving the jacket maximum mobility. This grants a first-class wearing comfort with maximum freedom of movement. Combined with stretch fleece inserts on the side and under the arms, the hoody has a sporty, slim fit.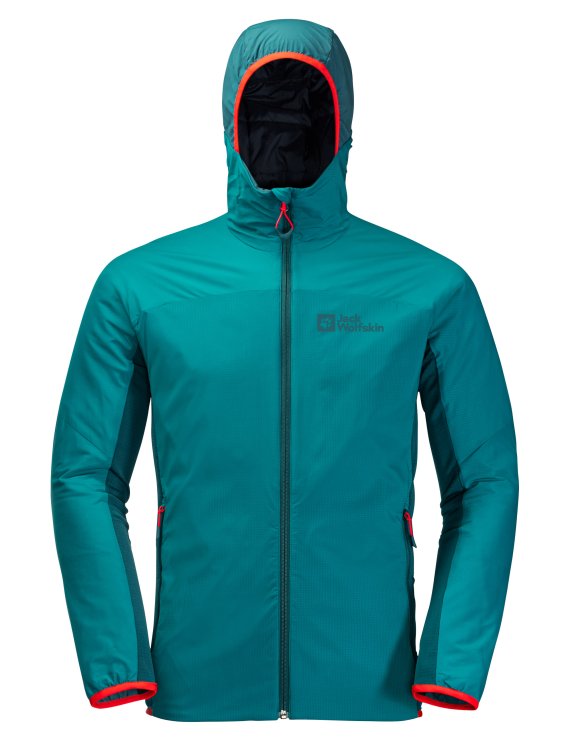 To take breathability to a new level in hardshells, Jack Wolfskin has teamed up with Japanese premium fabric manufacturer Pertex®. Pertex® Shieldair is used in the lightweight, waterproof and windproof Alpspitze 3-layer jacket: the soft, supple 3-layer material achieves an exceptionally high level of breathability thanks to its special "electrospinning membrane".
The special construction of the membrane with its many pores ensures active ventilation and special breathability with up to 35,000 MVTR (Moisture Vapor Transmission Rate). In addition, the jacket features underarm zippers for extra ventilation, pre-shaped sleeves, waterproof zippers, adjustable hood and Recco reflector.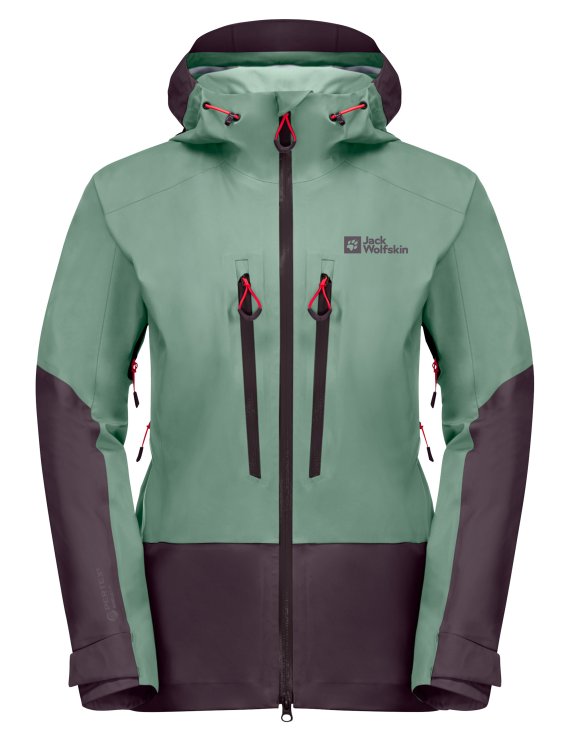 Jack Wolfskin's new ski touring line offers a comprehensive range from moisture-regulating functional underwear to lightweight insulation jackets and warming shorts, from high-end hardshells to technical pants and ski touring-specific backpacks.
Gloves, in particular, are indispensable for touring. With the Alpspitze 3in1 Gloves, Jack Wolfskin provides a highly technical protection for the hands, which can be worn as a mitten and fleece glove each solo or in combination. The mitten is made of lightweight, waterproof and windproof Pertex® Shieldair material, whose special, highly porous membrane structure provides outstanding ventilation. The warmth component is provided by the high-quality, 100 percent recycled polyester PrimaLoft® Black Rise insulation. The finger glove is made of breathable, warm fleece with stretch content and touchscreen-compatible inserts on the thumb and index finger.
More about Jack Wolfskin at www.jack-wolfskin.com