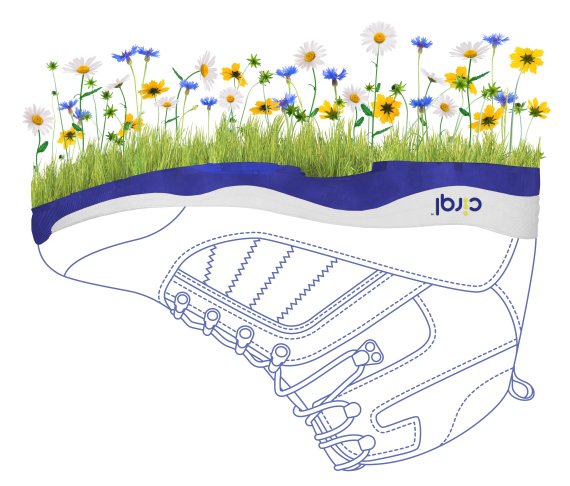 The inclusion of Recycled Rubber started with a seemingly crazy idea from Glenn Barrett. OrthoLite's founder was annoyed by the California landfills and tire fires where car tires were dumped. "So I thought to myself, maybe you could reduce this rubber waste by shredding the tires and using the reground in OrthoLite insoles," OrthoLite's founder and footwear industry pioneer, Barrett, recalls.
The first attempts failed, but eventually his team at OrthoLite found an ingenious solution to add recycled rubber to performance- and comfort-enhancing insoles. Since then, every insole that the company has produced has the iconic black rubber regrind flecks, and the company committed to sustainability from that point on. A quarter of a century later, OrthoLite insoles are now found in more than 500 million shoes from a wide range of top footwear brands every year. Sustainability is still the number one priority at OrthoLite.
"For us, sustainable business practices have been a central part of our DNA since our founding 25 years ago," says Glenn Barrett. "Global footwear production has increased by over 20% since 2010 and there are no signs of slowing down. As an industry, we all have a duty to reduce our environmental impact on the planet. This requires industry-wide commitment and concerted efforts."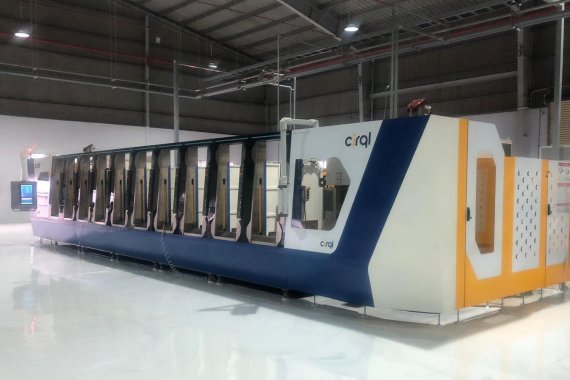 The introduction of OrthoLite Cirql marks the latest chapter in OrthoLite's sustainable solutions presented to the footwear industry last March as a midsole foam innovation. The bio-polymer material is the crucial step to achieve true circularity in the footwear industry and is the world's first foam that is EVA plastics free, it's recyclable, biodegradable, and industrially compostable. OrthoLite Cirql is made from responsibly-sourced plants and biodegradable materials, offering an alternative to conventional plastics.
The non-GMO, plant-based bio-polymer is produced using solar energy and a chemical-free foaming process and is waste free. The process and polymer are patented and ensure a new level of sustainability in a midsole while still delivering on the highest standards of performance and comfort. Solar panels offset energy usage in the OrthoLite Cirql Center of Excellence factory in Vietnam.
OrthoLite Cirql leads the global footwear industry toward the future of sustainable footwear solutions– and a circular economy. At the end of its life cycle, OrthoLite Cirql can be industrially composted and thus broken down into nutrient-rich soil and compost. Due to its non crosslinked chemical structure, the polymer can also be both recycled and depolymerized without losing its integrity and desired properties with no toxic chemicals remaining.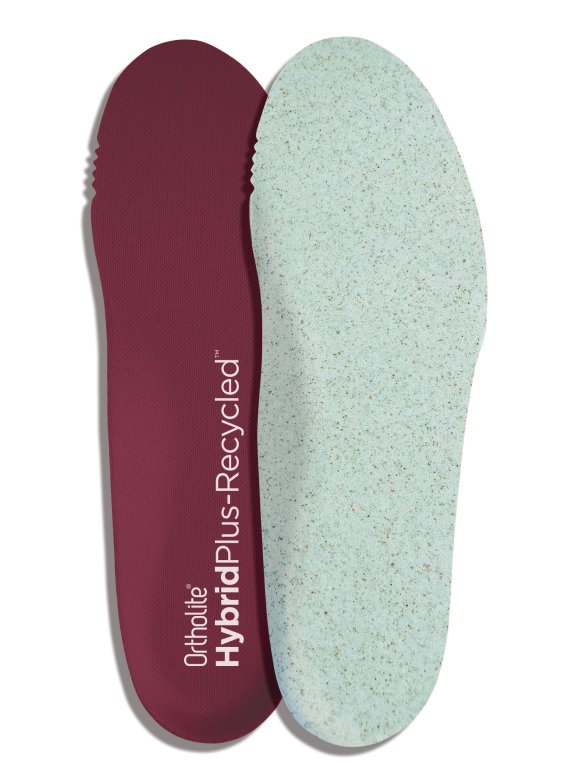 In addition to OrthoLite Cirql, there is a large portfolio of sustainable insole innovations utilizing varying percentages of recycled waste and or bio-based ingredients castor oil in innovations such as OrthoLite® HybridPlus-Bio™ and HybridPlus-Recycled™.
As he reflects on the future of the global company he founded and its 3,000+ team members, Barrett is confident that the biggest leap toward a more sustainable footwear industry lies in the partnerships that OrthoLite has built with 450+ footwear brands worldwide.
OrthoLite is vertically integrated and has manufacturing facilities around the globe. The OrthoLite model instills confidence with brand partners in delivering to consistency with speed to market, sustainable solutions and capacity and innovation no matter where they build products. Delivering continuous sustainable innovations for its brand partners raises the bar on how partnerships with OrthoLite can lead to incredible gains in footwear manufacturing and sustainable best practices.
OrthoLite's team has spent the last 25 years completely committed to supporting its brand partners through the sourcing, supply chain and manufacturing process with its insole technologies.  This will become a deeper commitment and partnership with the introduction of OrthoLite Cirql.
"We are confident that there is a more sustainable future for shoes - through innovation in sustainability comfort and performance and we are honored to be able to lead the industry on this path", Barrett says.