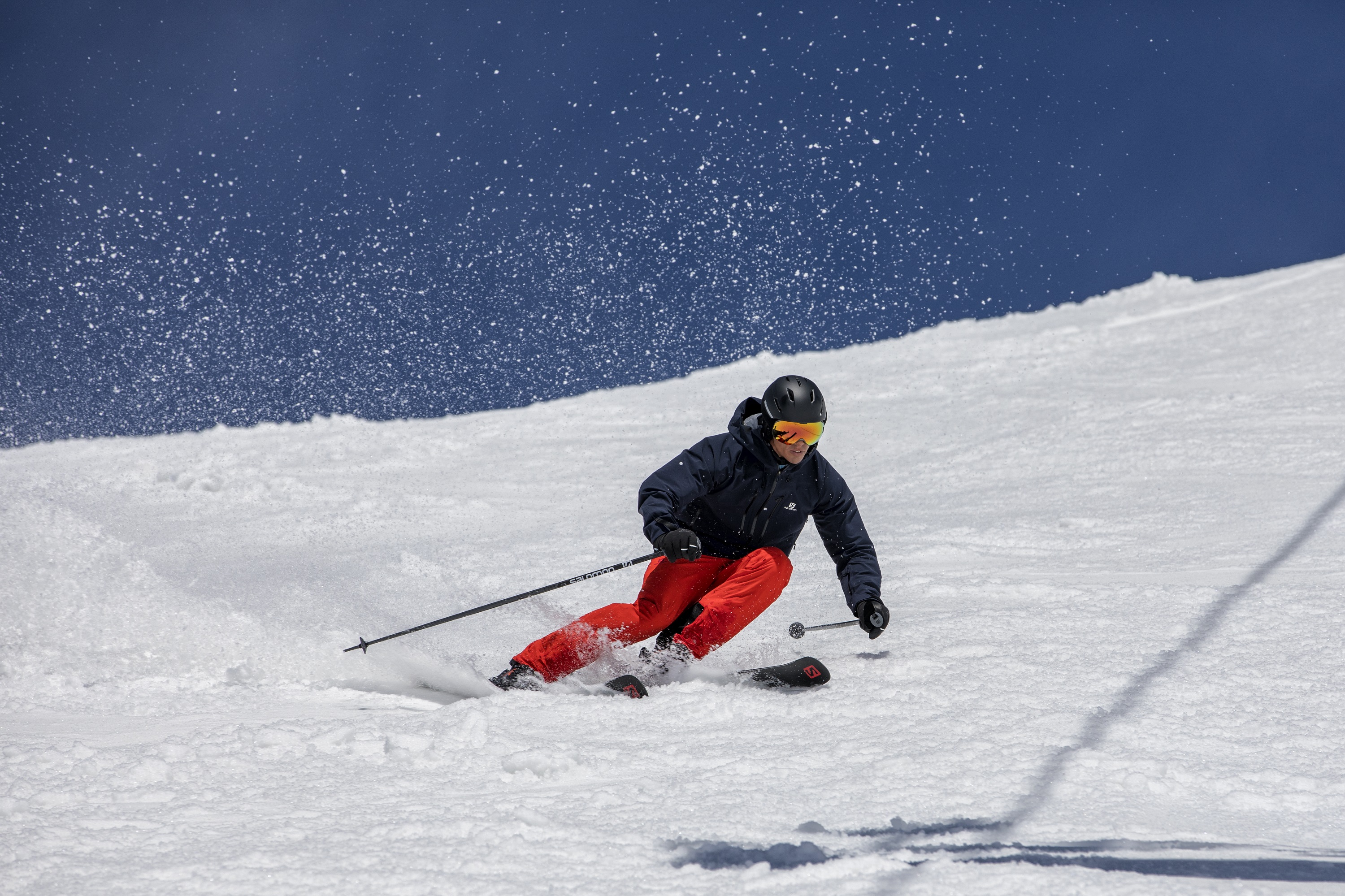 Salomon
Welcome to the Salomon partner site
Salomon was founded in 1947 by François Salomon, his wife Jeanne and their son Georges Salomon. Originally, the company was a saw and ski edge workshop. But the company's great success began with the development of the first Salomon ski binding, "Le Lift." In 1972, Salomon became the leading ski binding manufacturer, selling a million pairs in one year for the first time. In the following years, the company expanded its product range. This was followed by ski boots, cross-country ski boots, and in 1990, the first skis. Today, Salomon is known for products in the areas of running, trail running, hiking, skiing, cross-country skiing and snowboarding. The sporting goods manufacturer, after sales to the German Adidas AG for 2.4 milliaden DM in 1997, is now part of the Finnish company Amer Sports, which Salomon was able to acquire for 485 million euros in 2005.
Spaniard Kilian Jornet has numerous records and major victories in trail running and ski mountaineering to his name. Although in 2020 his most recent record attempt of a 24-hour run failed, this has not diminished his popularity. Jornet uses his reach and notoriety to advocate for conservation and environmental protection. He even recently set up his own foundation. In 2021, the Salomon athlete won the ISPO Cup and was named a "Hero of Sports."
All info about Kilian Jornet
Salomon's Play minded program is the outdoor company's sustainability program. It sets out sustainability goals for the year 2025. "Nature is a playground for outdoor enthusiasts," Salomon explained when it unveiled its new corporate motto "Time to Play." However, the focus is not only on the childlike enjoyment of this "playground," but also on the responsible use of it. The program is divided into four segments: Players (sports community), Playmakers (suppliers, partners, employees), Playground (environment) and Toys (products). Specifically, the 2025 goals are:
For the sports community:
Investment of 1% of annual revenue to train players.
For the products:
For 100% of Salomon products, the customer can see the respective environmental performance
100% of leading material suppliers have signed or otherwise demonstrated their compliance with Materials Compliance Programs and Restricted Substance Lists (RSLs) for the respective category
100% of new Salomon products are developed in accordance with one or more Salomon principles of circular economy.
For companies:
Provide 2.5% of salary costs for training/coaching
Ensure 100% of suppliers meet or exceed our minimum social performance requirements
Increase the percentage of recycled/reused waste products to 70% across all operations
For the environment:
Reduce CO2 emissions (warehouses, materials, products, logistics, headquarters) per million € of annual revenue by 30% compared to 2018.
"I'm intrigued by what I'm going to do tomorrow."
Georges Salomon