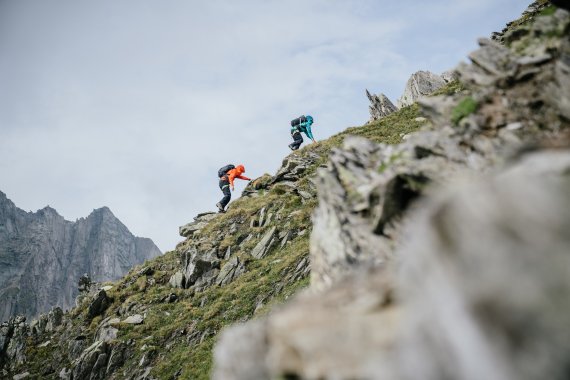 We've crimped the smallest of holds, felt the texture of the rock under our feet, stargazed on clear, cold nights. The outdoors, it's in our DNA. Our love and respect for nature is real, not theoretical – the mountains are in our blood and we're applying the lessons learned in the outdoors to the serious challenges facing our world. From climate change and the pressure on precious natural resources to fairness and opportunity for all. We aim higher, and we look to find a better way. A single snowflake poses no risk but many snowflakes together have the power to create an avalanche. We strongly believe that every action, every snowflake, will pave the way for an avalanche of change for the better.
Climate change won't wait for us to decide the best way to tackle it and every direct action we can make now will have a far larger impact in the future. We have our boots on and are already at our base camp – in 2020, we were certified as a Climate Neutral Company. We are now looking at route options to reach Net Zero, which we aim to reach by 2030. This critical expedition is extremely important to Rab, Lowe Alpine and our community, and so is the pace of our change.
Our waterproof Arc Eco Jacket is one of those snowflakes that we hope will lead to a profound change of relationship with our gear and how we close the loop on its creation, use and end of life and we are extremely thrilled that our efforts have been honoured with an ISPO Award 2021. The Arc Eco Jacket is a fully featured waterproof jacket that has been designed with sustainability at its core. It is Rab's first garment to utilise a new 3-layer Pertex® Shield Revolve mono-polymer fabric. Unlike most waterproof fabrics, which are made from several different polymers (plastics), all three layers of this waterproof fabric are made from recycled polyester (drinks bottles) which paves the way to it being more easily recycled at its end of life. Treated with an environmental friendly fluorocarbon-free DWR, the fabric is soft and comfortable to wear but with the durability to reward the user with many seasons of use. Ideal for those wanting a streamlined feature set, the Arc Eco Jacket is sustainable, packable and protective.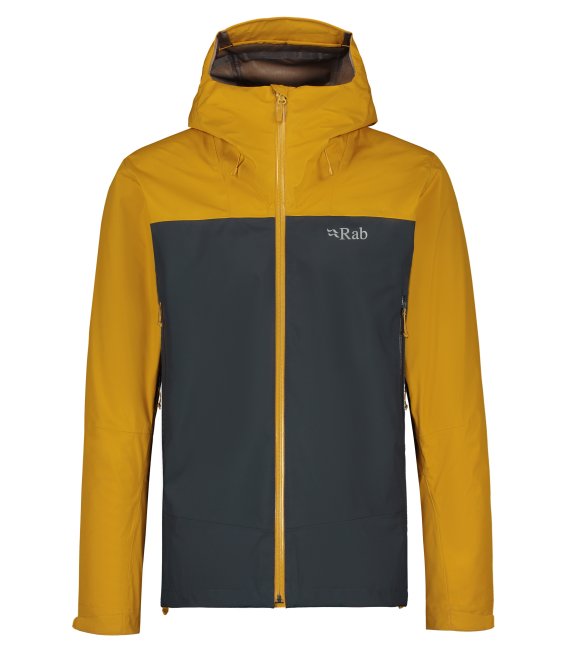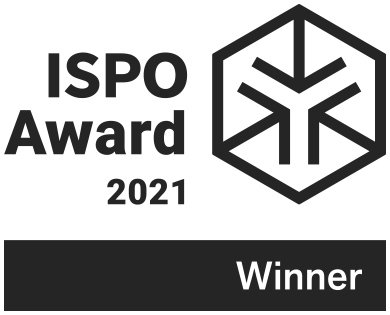 The Arc Eco Jacket comes with a full feature set that protects against the rain and provides excellent wear comfort:
Fully adjustable mountain hood with wired and laminated peak
Fleece lined chin guard for comfort, YKK® AquaGuard® front zip with internal storm flap
2 YKK® AquaGuard® zipped, A-line chest pockets
YKK® AquaGuard® pit zips for increased venting
Fully adjustable drawcord hem, anti-snag hook-and-loop adjustable cuffs
Jacket stuffs into hand pocket for ease of packing
Main Fabric - Recycled Pertex® Shield Revolve 3-Layer construction waterproof technology with fluorocarbon-free DWR (50D)
20,000HH /15,000MVTR
Debbie Read, Equip's CSR Manager, explains: "We are delighted that the Arc Eco Jacket has been among the ISPO Award 2021 winners. Not only is this great recognition for Rab, but it is also proof that there is no longer a need to choose between technical attributes and sustainable performance."