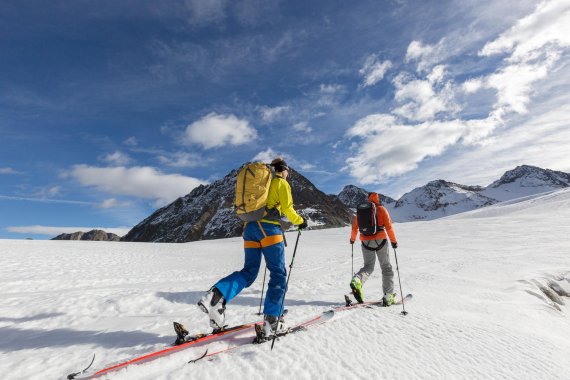 It was the star of ISPO MUNICH 2015: The Kingpin binding by Marker was chosen as Product of the year at ISPO Award. But does the binding keep to what it promised? How did the binding sell itself that promised so much safety, a precise power transmission, and good handling?
In an interview with ISPO.com, former ski racer Michael Mangold reveals further details on the development process and mechanics of the innovative tour bindings.
ISPO.com: First, let's take a look back. How long did the development work last up until series maturity?
Michael Mangold: We looked for the right concept for roughly three years, and invested two years of real development time into the project. 
"We didn't want a copy of a pin system"
Aside from you, were other people involved in the development process?
Yes. Our team consisted of three to four development engineers, as well as two testing engineers and a choice selection of on-snow testers. To get from functional prototypes up to series maturity, we gave some pre-series models to a select circle of internal test subjects, mountain guides, and opinion leaders. This feedback was extremely valuable, and we didn't want to go without it.
What were the biggest hurdles that you had to overcome in the development process?
The topic of safety was very clearly in focus during development. It was clear to us that, if we're developing a pin binding, then we want to preclude mis-releases as completely as possible. The binding should furthermore deliver reproducible release values and had to stand up to TÜV certification. This certification process alone occupied one single employee over several months.
Last winter, the binding was commercially available for the first time. How was the product received by the end-consumer?
We had a positive resonance on the part of the consumers. That above all comes down to the fact that we followed a completely new approach with the binding. We didn't want to launch a copy of the existing pin systems, like some others before us, but rather a better and safer version.
How is the feedback reading, specifically?
We hear from many ski tourers and freeriders who, thanks to the Kingpin, are coming into contact with pin bindings for the first time and are surprised that they can determine hardly any perceptible differences from an alpine or frame binding in terms of power transmission and comfort.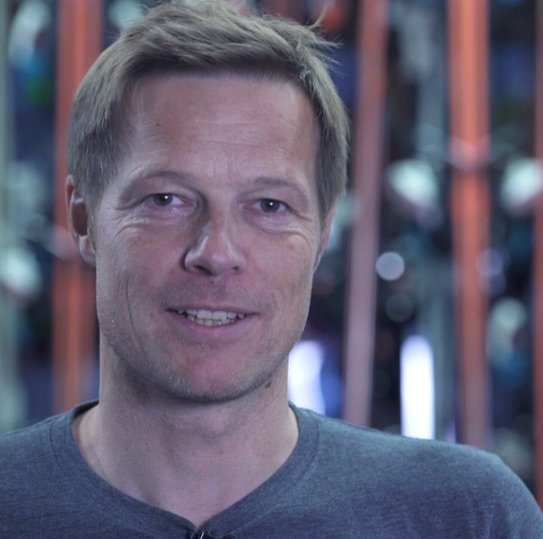 "The Kingpin binding is suited for every undertaking"
Nevertheless, there are differences from conventional touring bindings. How does that reflect?
Ergonomic walking comfort and lightweight design are probably the biggest advantages of a pin binding. By combining the typical pin front jaw with a classic automatic heels, we were able to significantly improve power transmission and safety. In addition, handling is very easy and intuitive. That way, the binding offers walking comfort during the ascent as well as good performance and safety on the descent.
Were your expectations for the first year of sales fulfilled?
Absolutely, we had high expectations because we knew that we had created a true innovation in the field of pin bindings. Our expectations were even exceeded. There are just a hell of a lot of people who have the confidence to try out pin bindings for the first time thanks to the Kingpin, also because the binding can be applied in so many ways.
Why is the versatility of the binding advantageous?
Ski touring isn't just ski touring, but rather is becoming more and more multifaceted. One day I'll go on a simple ski tour at 1,000 meter ascent with my family, the next a high-elevation tour at 2,000 meters and alternating snow states. And on the third day, I decide on lift-supported free-touring from the skiing area due to fresh snow.
The Kingpin is optimally suited for each of these undertakings: it's lightweight and offers the best descent performance. In addition, the handling is very simple. This applies for switching from skiing to walking mode, locking the breaks, and throwing the heel lifters.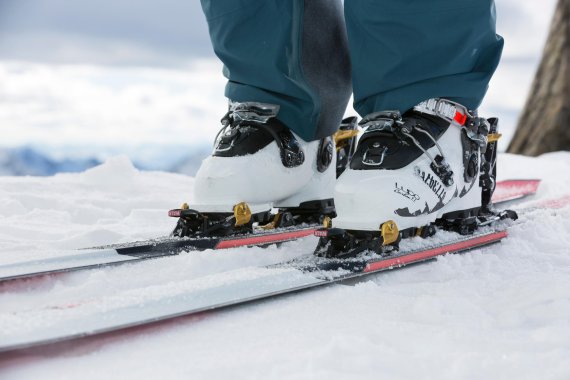 "The distinction of the ISPO AWARD makes us proud."
Many ski tourers are mindful of especially light material. The Kingpin is heavier than former pin-tech bindings. Why?
That's always a question of relation. We don't want to compete with the ultra-light, ascent-oriented pin binding. If you look at the weight of comparable bindings on the market, the Kingpin is absolutely competitive. Weight wasn't our main focus at all from the onset, either.
For us it was about people being able to climb in a relaxed way, and then have lots of fun and be safe traveling down into the valley. The focus in development was thus primarily on safety and descent performance. We achieved that with our automatic heels. We then trimmed them down to a light-weight and built in high-quality magnesium and carbon parts. 
How important is TÜV certification of the binding?
The TÜV is a faithful, independent authority and the TÜV seal confirms to the consumer, and us as developers, that a product works safely and flawlessly. Currently, all Marker bindings available on the market are TÜV-certified. The year 2014 wasn't quite usual for pin bindings, but for us, development was always our chief aspiration from day one.
What does the accolade from the ISPO jury as "PRODUCT OF THE YEAR" mean to you?
ISPO MUNICH is the most important industry event, and it's where game-changing innovations are presented year after year. Emerging from among thousands of products as the overall winner makes us proud, and shows us that we have achieved our goal of presenting a real game-changer.
You should know these sports products: whether it's outdoor, ski, or water – the winners of the ISPO Award 2016/2017