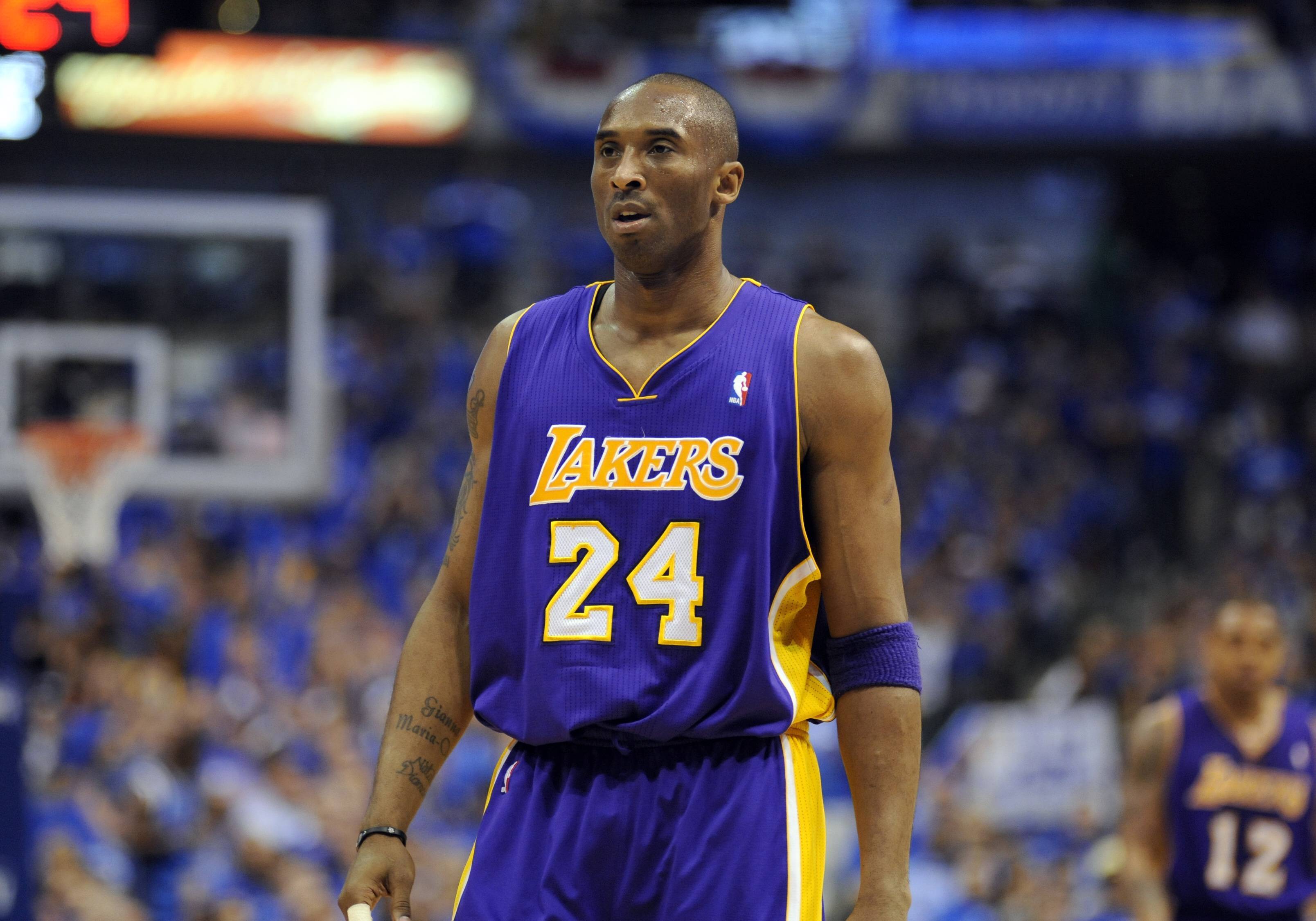 "Mamba forever" - two words on LeBron James' sneakers that show deepest respect. On Saturday night, the world's best basketball player wore sneakers with this inscription, he knew that he would probably knock his idol off his pedestal that night. That's how it happened. LeBron overtook Kobe in the eternal points list of the NBA, the world's best basketball league.
"I met him once at a basketball camp as a teenager and soaked up everything he said" LeBron said about his idol. "He is my role model!" Hence "Mamba forever" on the shoes after Kobes nickname "Black Mamba". Only one day later Bryant was dead. After a helicopter crash he was smashed to pieces in the mountains behind Malibu. He turned 41 years old.
On Sunday morning (local time) Kobe crashed in his private helicopter near the town of Calabasas in the mountains north of Malibu for reasons still unknown. His daughter Gianna Maria Onore (†13) is also among the victims. They were on their way to a basketball game - what else?
In addition to Bryant, eight other people are said to have been on board the helicopter. None of the inmates are said to have survived. Bryant leaves behind his wife Vanessa and three daughters Natalia, Bianca and Capri. The youngest is only a few months old.
Bryant was a basketball icon. He spent his 20-year professional career playing exclusively for the Los Angeles Lakers and won the NBA title five times with the team. Unprecedented 15 times, he was elected to the Allstar Team and in 2008 he received the MVP Award as the most valuable player in the league.
He won Olympic gold with Team USA in Beijing in 2008 and London in 2012. These are only the very rough key data.
On the pitch he unleashed magic, a breathtaking blend of elegance, power, speed and precision. Abilities that are also said to be inherent in the Black Mamba and so Kobe gave himself a nickname: Black Mamba, knowing that in show business NBA a cool nickname is almost as important as a good hand.
His parents probably gave him a flair for language play. They named their offspring after the well-known Kobe steak. They had read about it on some menu. The exotic name did not impede him. At 17 he was the youngest NBA professional and did not lack for top performances.
When he scored 81 points in a game against the Toronto Raptors in 2005/06, the second highest score during a game in the history of the NBA (record holder with 100 points is Wilt Chamberlain, 1962), his teammates then asked him for an autograph on the printed game statistics.
In 100 games he threw more than 40 points, in 22 games more than 50 points, once even four games in a row. At the same time, he is also the player with the most misses and according to ex-coach Phil Jackson, he was not free of arrogance, narrow-mindedness and immaturity.
In 2003 a hotel employee accused him of rape and an out-of-court settlement was reached. Thousands of sponsors cancelled their advertising contracts with Bryant. A longstanding, Hollywood-ready hostility linked him with team and superstar colleague Shaquille O'Neal.
Hollywood was actually the perfect stage for Kobe Bryant. He was the first athlete to immortalize himself with his hand and footprints on Hollywood Boulevard. At the funeral service for Michael Jackson, Kobe gave a speech. His Lakers regulars in the front row right on the edge of the field have included Jack Nicholson and Snoop Dog for years and days.
And for his collaboration on the animated short film "Dear Basketball", for which he wrote the script. Kobe even received an Oscar in 2018. He preferred to fly the few miles to El Segundo for the training with his private helicopter ...
In 2016 he ended his career. Once again with a performance that was ready for the movies: 60 points in the last game in the age of  37! Jay-Z and David Beckham celebrated with him. Dirk Nowitzki ennobled him as "Michael Jordan of our generation". Kobe himself said: "How many children can say they were allowed to play for their favourite team and spend their whole career there? You can't write this story any better " And no more tragic.
Now after the accident, millions of fans worldwide can't and won't believe that the Mamba is actually no longer there. The black mamba didn't leave, she just changed clubs: Heaven Allstars. Wilt Chamberlain will have to dress warmly up there. Mamba forever!