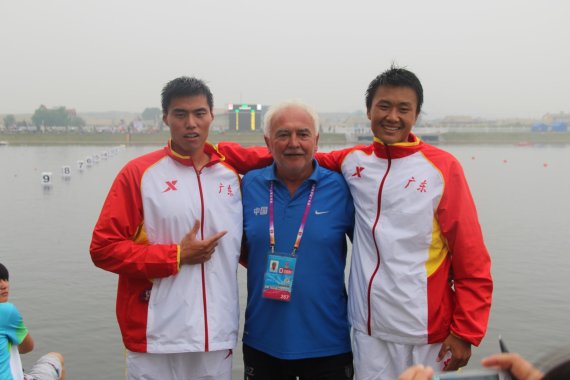 ISPO.com: Mr. Capousek, you were head coach of the Chinese Canoeing Association from 2005 to 2008. How did the sport evolve during your tenure?
Josef Capousek: During my time as coach – and everyone in China is agreed – the entire team was at a very high level. Both the women and the men's kayaking and Canadian canoes.
And what happened after you were rather rudely removed from office shortly before the 2008 Summer Olympic Games in Beijing?
After my dismissal the level went very far south, unfortunately. For example, in kayaking none of the men's boats were able to qualify for the 2016 Olympics in Rio de Janeiro.
Coach again in China: "The itch came back"
Now you're acting as a coach in China for a second time. How did the collaboration still manage to come about, in spite of the problems?
That was actually really funny. When my time as coach in Italy was over, I wanted to go on vacation in China for two months – meet with friends, look around a bit. But my presence in China was then passed around quite quickly, and I immediately got inquiries from a couple of provinces on whether I wouldn't want to work again. Well, the itch came back, and I couldn't say no. After my dismissal in 2008 the Association wanted no further collaboration, as that wouldn't have given off a good image. I do still selectively advise the national team, but it isn't a serious engagement.
So, the Association can't tell you to do anything anymore...
I work directly for the sports administration of the province. I'm training with my team for the 2017 China Games, which have a very high significance in the country. As can be seen I don't have anything to do with the Association anymore, where I do have to say: I also don't rebel as much anymore.
ISPO.com: Have you calmed down somewhat?
A bit, yes, but I've also recognized that the fault in 2008 was on both sides. I have to concede the fact that, back then, I didn't understand the Chinese mentality. I was hell-bent on getting my way – and that didn't work. I grasped one fact too late: in order to properly understand a country and a people, you have to know the country's history. I always got along excellently with the athletes, but unfortunately things didn't go as well with the officials.
Read more here about water sports in China: Surfing Paradise in Hainan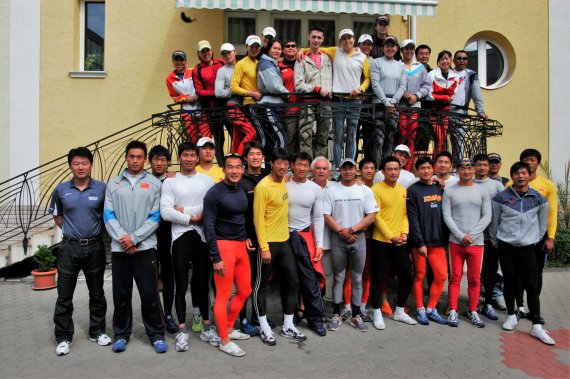 After all of your years of experience in China, how would you assess the significance of canoeing in the country?
I've always emphasized that China has enormous potential, not just through its population but also through its opportunities. I don't just mean canoeing by that, but sports overall. The first problem, however, is that in China everything has to have already been done yesterday as much as possible. Patience is often an alien concept, but that's exactly what high performance sports need. The second problem is insufficient coach training, whereby no long-term structure can be built. 
How can the coaching situation be improved?
I'm also working very closely with the University of Wuhan, where I have an honorary professorship and give lectures on coach training. That's how I'm attempting to contribute my share.
How the increased performance in canoeing in China is set to work out
Table tennis has become a popular sport in China, also because the country has won several medals at the Olympics. Is this kind of transfer from a high performance to a mass sport also possible for canoeing?
A glance to the successful disciplines helps a lot here. Gymnastics, high diving, even table tennis have one thing in common: encouragement already starts in childhood. But selections in canoeing and rowing only start among 16-year-olds. Then big, strong boys are selected and in two years they have to be world champions. That can't work.
Read also: How to make money with sports events in China
Sounds like a collision of classic coaching courses and the Chinese five-year plan...
Naturally it took some time before the athletes addressed the coaching – and above all, also became more independent. In China it's still commanded far too much that communication only be unilateral. But there's nothing worse for a coach than not getting any feedback. That's the only way coaching corrections can be made in time. Criticism from the bottom up isn't allowed. Especially as some athletes simply lack the mindset for the sport, as they're delegated into their roles by the officials. The sport is then treated like a job in the factory: clock in the morning, clock out in the evening. Motivation and love for the sport? No chance. Something is happening all the same, but it's a very painstaking path.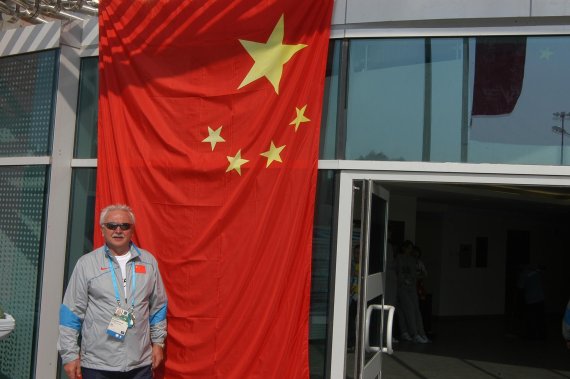 But are the topics of low independence and obedience not a general cultural feature in China?
Definitely, since the Chinese are told what they have to do to this day. There's always someone there who removes their decision. Naturally, that also continues in sports. I'm certainly not calling for conditions like those in Germany, for example, but we need to find a Chinese path to improvement. Something is stirring all over China, the development can't be stopped – only in sports does everything remain how it was 30 years ago. Sometimes I think that many officials are afraid of change, afraid of losing their jobs or having to work harder.
The biggest difference between China and the West
You've already gently implied the primary problems with the Chinese mentality. For you, what are the biggest differences between the West and China?
First and foremost, I only had three years' time before the Olympic Games and a lot to change, very rapidly. The officials weren't so happy with that. Here's where the fear of losing face comes in. A Chinese person would never give you the answer: I don't know. That means that as soon as I've cornered someone with a question – even unwittingly – I always have to build a bridge for him so that he can get back out of the situation. That means patience and time. Both were things I didn't have!
So what surprised you the most during your first time as coach of the Chinese Canoeing Association?
Oh dear, it was so many things. At breakfast, for example, there was always a sports political lecture with appeals and alignments left and right. Then the same thing again at lunch. Then, in the evening, watching the news together and talking about domestic politics. I kept that to a minimum and used the time more sensibly for regeneration. Of course it was clear that I wasn't making any friends among the officials with these actions. I do still try these sorts of processes, just a bit more slowly and with more tact.