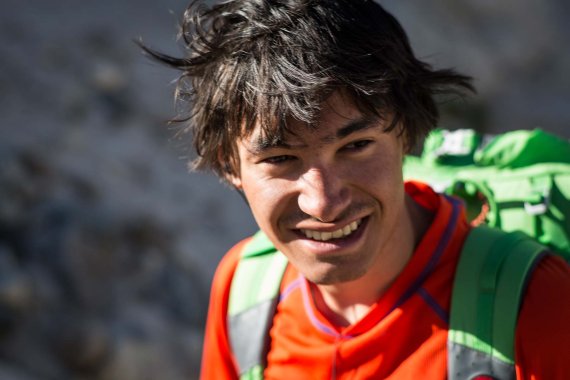 David Lama knew what makes a perfect life. In the book "High. Genial unterwegs an Berg und Fels" the master climber, the son of a Tibetan Sherpa and an Austrian from Innsbruck, is quoted:
"A day is perfect when you've got a mountain face in front of you that nobody's ever climbed. A summer is perfect when for weeks you are only on the road where no car goes, no mobile phone has reception. A life is perfect when you try everything."
And Lama could really say that about himself: He had tried everything.
Early on, Lama was considered a child prodigy of climbing. Peter Habeler, who had once managed the first ascent of Everest without additional oxygen with Reinhold Messner, watched him climb when he was five years old. Habeler immediately recognized his extraordinary feeling for the rock. Lama met his future coach Reini Scherer in the climbing hall. Soon the first competitions followed - of course he was successful.
In the years 2004 and 2005 he became youth world champion. The following year, at 16, he was the youngest World Cup winner ever and won a World Cup for lead climbing  and a World Cup for bouldering in one season.
But gradually his enthusiasm for competitive climbing waned. Soon he was on his way to the most inhospitable places the globe has to offer. In 2012 he and Peter Ortner managed the first free ascent of the Compressor Route at the Cerro Torre in Patagonia.
One of his sponsors even turned the success into a feature-length film: "Cerro Torre - Nicht den Hauch einer Chance". The enormous media interest seemed to completely overwhelm the modest, almost shy young man at the time. Self-portrayal and staging have never been his thing.
Of course he also had to present himself on the social media for his sponsors. In one of his last posts from Banff National Park, he describes the happiness of this life far away from any civilization: no human being far and wide, but fresh bear tracks...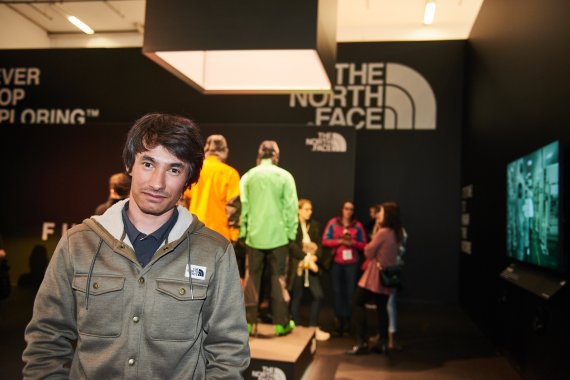 Lama was not a manic summit- or record-collector, although he would have possessed the ability to do so. His mantra: "It's not about performance. It's about the experience." He was always aware that this is of course risky. He once described his risk management as follows: "Is the experience waiting on the other side worth taking that risk? If one can answer the question with a clear yes, then it is absolutely legitimate to go through it. That's how I deal with risk."
In October 2018, Lama finally managed the first solo ascent of the 6895 metre high Lunag Ri in Nepal over the west pillar. In 2015 and 2016 he failed there, once 250 and once 300 metres below the summit. His partner Conrad Anker had previously suffered a heart attack and had to be flown out immediately.
A bitter experience, but one should not be unprepared for it, says Lama: "Of course a chain of unfortunate circumstances can lead to a fatal outcome in every one of my adventures. One must not ignore this fact. But it is precisely this willingness to take risks that reflects the complete conviction of my actions and gives my mountaineering a great personal value."
Lama's passion for the mountains radiated to many people - to novices as well as to climbing colleagues. Stefan Glowacz once said: "Creative climbers inspire me. People who not only climb well, but also, for example, sail somewhere and do their first ascent. They're thinking: What's the next step? David Lama also belongs in this league. These are people who take expeditions to a new dimension."
On April 16, 2019, Lama was hit by an avalanche in the Canadian Rocky Mountains together with his comrades Hansjörg Auer and Joss Rosskelley. 
Under what circumstances Lama, who called himself a happy single at the ISPO Munich 2019 in February, got into this huge avalanche at Howse Peak with his friends will never be known. It is as Lama himself once put it: "You are on your own up there. If something happens, nobody comes up and gets you. If you can't come down yourself, you stay up there."
Lama didn't make it down a year ago. It was the end of a short, but according to his ideas, perfect life.
We mourn David Lama.