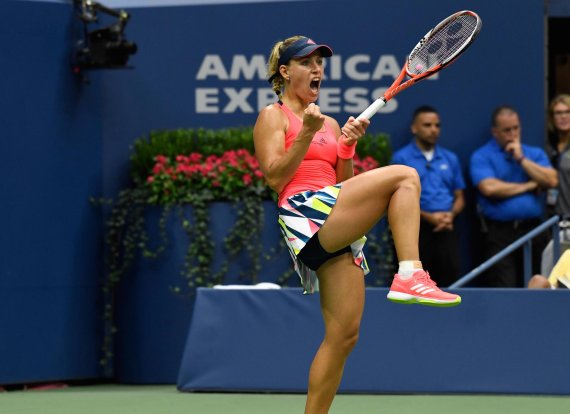 Number One at Last! After winning this year's Australian Open, Germany's tennis ace Angelique Kerber has now claimed the title of US Open champion, climbing to the top of the world's tennis rankings for the first time. Having beaten Karolina Pliskova in the final in New York, Kerber was still staggered by the prize money of more than 3.5 million dollars, saying, "To be honest, I didn't even know it was that much."
<<< Click here to find more current sport celebrity news >>> 
Kerber Also Leads Prize Money Rankings

The 28-year-old tennis player from Kiel, Germany, has not only come out on top of the singles WTA rankings, but is currently also listed as top earner in the official prize money rankings. Over the last 52 weeks Kerber has won a total of 8,565,772 dollars (7.64 million euros) in prize money – almost 900,000 dollars more than Serena Williams.

However, in terms of other income, the US star appears to be miles ahead of her German opponent. Kerber's management is still looking for a third main sponsor beside her current top partners Adidas and Porsche.

Kerber's management is searching for sponsors...
...and has been doing so for quite a while. Even after her victory in Melbourne in early 2016, Kerber's manager Markus von Kotzebue from Arena11 Sports Group said, "Interest in Angelique has grown significantly," but they are still "looking for a premium partner for the premium product Kerber."
Her new image as the world's best tennis player can only increase Kerber's marketing potential. So far her list of sponsors, beside Adidas and Porsche, includes mainly smaller brands such as equipment provider Yonex, training aid provider TennisFlex and Kerber's own tennis academy and tennis center in Poland, where she lives.