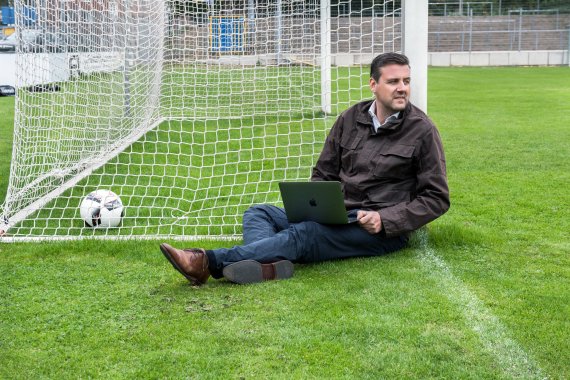 Bloggers can meet each other and exchange ideas in the new Influencer's Clublounge – industry representatives are there too. Pit Gottschalk, former editor-in-chief for Sport Bild in Hamburg and currently sports editor-in-chief for Funke Mediengruppe, is also there – and will present a panel at ISPO ACADEMY on the topic of influencer marketing on Tuesday, the 7th of February.
He coordinates the second largest sports editorial team in Germany with a circulation of 1.4 million newspapers in North Rhine-Westphalia, Berlin and Hamburg to name a few, as well as three online portals.
In addition, Pit Gottschalk is a digital publisher and blogger with the websites www.technik-to-go.de and www.mediapreneure.de and is also active as an influencer on Twitter, Facebook and Instagram.
In an interview with ISPO.com, Gottschalk gives influencers and bloggers his tips as an established journalist who has long been involved in the influencer business. And he also tells us which mistakes sports business influencers should try to avoid.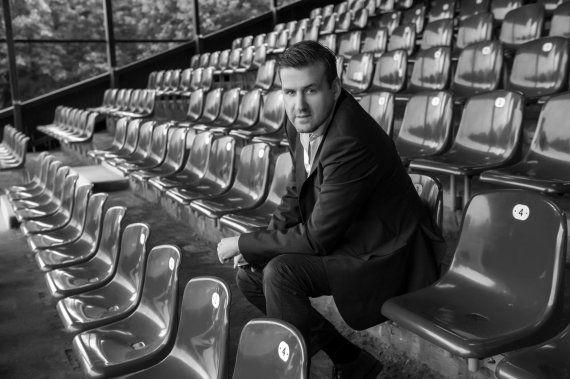 Pit Gottschalk: ISPO MUNICH has Great Value for Influencers
ISPO.com: How are you benefitting from ISPO MUNICH as an established journalist and as a blogger/influencer?
Pit Gottschalk: If I'm honest, it's incredibly useful. First of all the manufacturers get an impression of what you need as an influencer on Instagram and Twitter. Secondly, you get a first hand experience of the product; then you know whether or not you actually want to report about it. 
Among one another, influencers get maximum transparency about where the journey is going. Moreover, my ISPO visit will allow me to bring my somewhat neglected appearance on http://technik-to-go.de up to date and massively add to and expand my Instagram account.
Why did you sign up for ISPO MUNICH?
Above all I am interested in wearables: How can pro and amateur sportspeople use the newest technology and the internet to increase their performance? What data will be collected and how will it be used? And what conclusions can we draw from it for our own well-being or for the public presentation in journalism? That's not just a future theme in sports journalism. 
What are your experiences with ISPO MUNICH?
The exhibitors go around their themes very differently. Some are very passionate but quite unprofessional looking. Others have maximum marketing skills but lack detailed knowledge. I like the ISPO exhibitors which strike a balance and know how to serve both the big journalists and the small bloggers. I have one suggestion for improvement: The photo material could generally be better.
Pit Gottschalk: Find Role Models!
What impressed you the most?
The variety at ISPO MUNICH and the helpful orientation. I sat alone on a panel and felt guided through the agenda. As a result the expert audience receives first hand information.
What tips can you give to other bloggers: What's the best way to behave as a newcomer?
It is important to speak, speak and exchange numbers. Seek out and try out role models. There's no master plan. Listening is important – especially to experts.
In your opinion what should people definitely do there?
It's better to post more about ISPO MUNICH than less. It's better to try things out than to be scared. And always analyze over and over what went well and what went badly. After that you optimize, and then start over. It's a never-ending cycle.
What mistakes should people avoid?
Never lie. Not in interviews, and not when you post. It will always come back to bite you. It's better to say honestly that you are at the beginning of your career and that traffic is growing, than to build castles in the air just to be allowed to try out a particular piece of equipment.