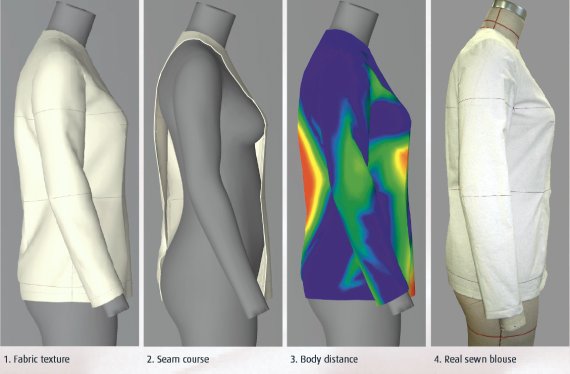 Let's start right from the beginning: Until now it has been the case that a designer designs three-dimensional products two-dimensionally and has only had two-dimensional materials available for use.
3D Begins in the design
In order to determine whether a product – for example, a shoe – will really fit, a prototype of the model must be created. If major changes need to be made, a second prototype could then be made before the shoe can go into mass production. The same goes for clothing.
Would it not be better to work in 3D here? That's right. But until recently that was not possible. As early as 15 years ago there was the first hype around the use of 3D simulation in design.
Back then the technology wasn't yet fully developed for use. You needed specialist staff, the tailors still couldn't work the 3D software and computing the models took a long time. This has now changed. 3D technology is here to completely change the processes in the industry.
3D promises time and money saving 
The industry finds 3D simulation interesting because creating collections will be easier, quicker, more accurate and cheaper because of it.
Many classic manufacturers of CAD software for pattern making, e.g. Lectra, Gerber, Assyst/Vidya, have in recent years been working on replacing the cost drivers such as the creation of prototypes and sample collections with a purely virtual 3D representation. With this technology, cuts can be tried out on virtual size avatars and colors and patterns can be tested.
If the cut doesn't fit in certain places, it can be determined without doubt and with millimeter precision. The representation technique has become so developed that even drapes and the avatar's movement can be simulated realistically.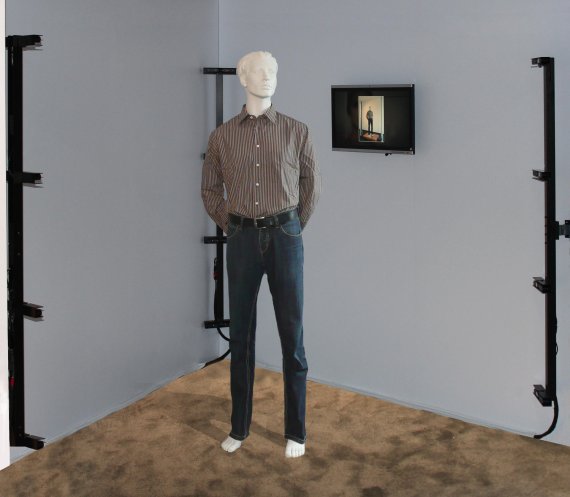 But 3D technology doesn't just promise cost savings in the long run. It most importantly promises quicker development times: If the prototype production time is shortened, the idle- and wait times will be omitted, it is possible to create variations at all times and internal votes and approval becomes easier.
That means: You can react much quicker to new trends!
Fit is a question of the right data
The fit of a product doesn't just depend on whether or not it is correctly designed and produced according to order. If fit problems arise, the problem could also be attributed to the use of incorrect body measurements.
The basis for all measurement tables is the human body, and that never stops changing and varies from region to region. Therefore very complex measurements of the population always need to be carried out which, unsurprisingly, record the dimensions three-dimensionally by a body scanner. Nevertheless, they are so complex and cost-intensive that they can only be carried out every ten years maximum.
The most recent SizeGermany measurement (a cooperation between the Hohenstein Institute and Human Solutions, technology leader in body scanning and holder of the largest international data base for body measurements) took place in the years 2007/2008 and measured 13,362 men, women and children between six and 87 years old using the body scanning method for the first time.
Other measurements such as SizeNorthAmerica, have just begun. It is only since human body data has been available digitally that 3D collection developments also make sense – they are the basis of all other 3D processes.
Own avatar in online shop
The idea of having an avatar in an online shop which tries clothes on virtually and evaluates and potential fit problems is a dream of the future. But as soon as the industry has shifted its product development to 3D technology and has reinforced its clothing sizes with 3D data, that could quickly change.
Mobile body scanners, which according to some experts could be commonplace in every shop, can be used to create individual avatars which use completely personal body measurements for trying on clothes virtually online.
The industry is largely interested. Most importantly, the pure players in online retail are the driving forces of technology because they provide a solution for the massive problem caused by returns.
Merge production and delivery?
If the three-dimensional data is available, three-dimensional production by 3D printers seems a logical consequence. The cut is then just a by-product. You can simply choose whether a model is knitted, sewed or printed with a 3D printer. This also means that materials will be dramatically changed and will result in new stimuli for design.
Some manufacturers from the sports and fashion industry are already experimenting with it. Adidas has just introduced a new process with the help of which the 3D printer can be used in the production of soles. Adidas names the shoe "Futurecraft 4D"because the time dimension has been added here. Previous 3D printing processes are still very time-consuming and therefore more interesting for unique products.