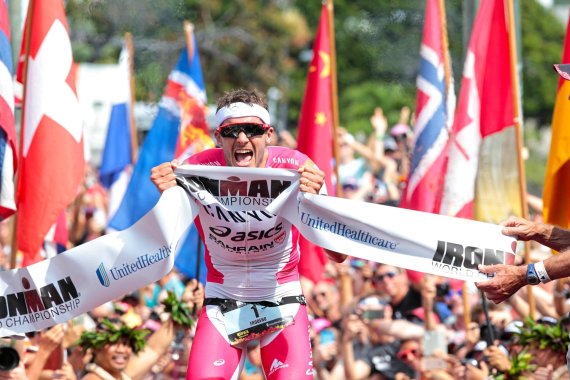 In 2002 the German Triathlon Union (DTU) had 23,091 members, in 2016 it had 55,270. And this trend is continuing to increase. Triathlon sport is experiencing a boom, and not just in Germany.
As trainer of the long-distance champion Jan Frodeno, Dan Lorang has a special insight into developments in the endurance sport. In an interview with ISPO.com, the former DTU national trainer gives an exciting description of the situation and dares to make a forecast.
Triathlon Coach Dan Lorang in Interview
ISPO.com: Mr. Lorang, the number of members of the German Triathlon-Union (DTU) has doubled in 15 years. Is triathlon on its way to becoming a mass sport?
Dan Lorang: I would even say that triathlon has already become a mass sport. The sport is booming in terms of member numbers in the Union as well as in terms of the number of competitions.
What is the allure of triathlons today?
Triathlon is made up of the three basic sports that many people can practice. It is also practical that there are many different distances. From the short sprint distances to the long-distance – there's something for everyone.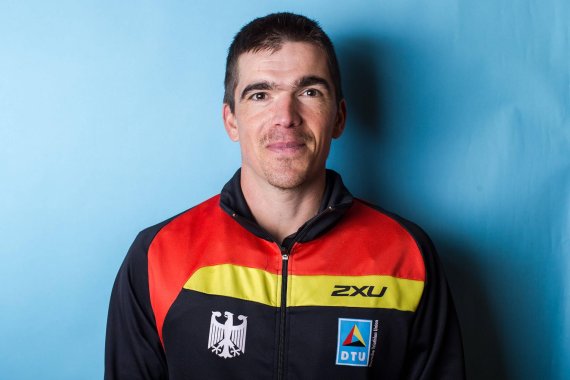 Which trends do you recognize in triathlon?
A lot is being done so that hobby triathletes can also feel like professionals. Whether it be the professional organization of amateur races or the offer of training camps for recreational athletes.
In some instances amateurs can even participate in the same races as professionals and compare their results directly. That surely also makes up the allure.
I find it very pleasing that para-triathlons are also gaining in importance. The fact that disabled athletes can take part in competitions is an important sign. The German top para-triathlete Martin Schulz won Gold in the Paralympics premiere of triathlon in Rio.
Bike, swimming costume: it depends on these materials
Is there a trend in triathlon materials?
There is rarely a huge revolution in terms of the materials, it is rather a slow process. Particularly in short-distance races the material doesn't play a deciding role. Of course for swimming a neoprene suit is important because they have developed into a strong part of the regulations.
For cycling you see high rimmed wheels, so-called "aero bikes" pretty much across the whole board. The athletes also sit better on the bikes than they did before.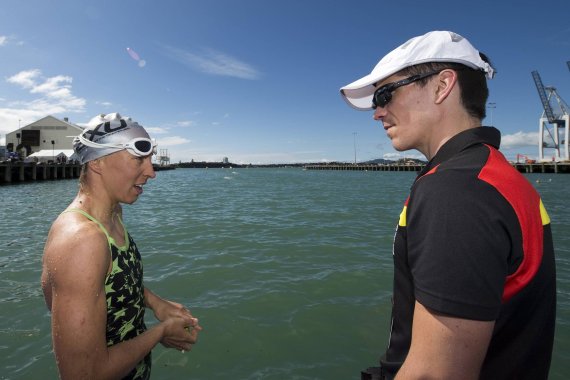 And the material for long-distance races?
For long-distance races a lot is being done to improve the aerodynamics. Many triathletes go into a wind tunnel or a cycle track and search for the right position on the bike or the right helmet setup. That really brings something. 
A position on the bike where the triathlete can put down less power and also has less wind resistance is by all means worth it.
Short-distance Triathlon Athletes Focus on Cycling
What developments are there in cycling?
For two years short-distance athletes have been focusing on the cycling part of the triathlon. After lifting the slipstream ban, cycling became an alibi discipline that you can't get out of. That has changed significantly now.
And for long-distance races?
Not as much has changed there. The performances haven't essentially changed. In order to be good for the Ironman distance, you still need to work and train lots.
Before people tried to make up for a lack of knowledge by overtraining. And if athletes held out, then they would be good too. Thomas Hellriegel (Six-time Ironman champion, editor's note) certainly trained a lot – and you saw the results of it.
If you look at a triathlete from 15 years ago and compare them to one from today, what has changed?
Even 15 years ago the athletes had great performances with the materials that were available to them. With regards to the times, there have certainly been the largest advancements in short-distance races. The athletes clearly run faster and cycle harder than before.
And it can be noted that the number of world-class athletes has grown significantly. The general swimming level has clearly risen too.
The training frequency in triathlon has therefore changed.
You often hear that the training frequency in triathlon has fallen significantly.
Yeah, that's partly correct. The world elite trains between around 28 and 30 hours per week at the moment. Before it was often 40 hours or more, but the amount is no longer the focus. Athletes have recognized that a lot of training weakens the body.
The focus is more on regeneration and nutrition. Massages, stretching, recreational sport, documentation, travel organizing – triathlon is a full-time job. Every now and then there are sportspeople who want to work more outside their career, but after a while that doesn't work out. 
Are there new approaches in triathlon training?
There are actually cultural differences. Australians always train more intensely, but not as much.
In Germany the athletes train for longer, perhaps that has something to do with the influence of GDR training theory. But you can certainly say that training intensely breaks more people than training longer.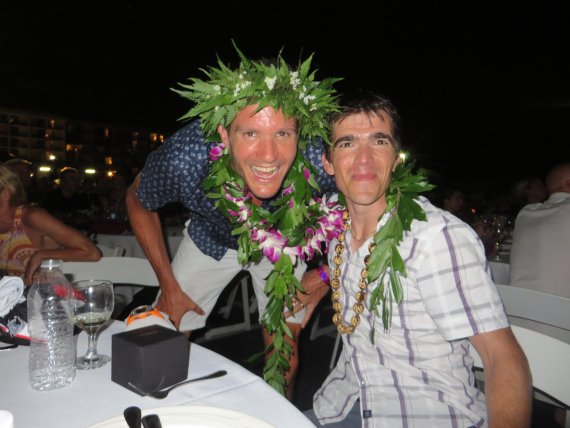 Jan Frodeno and Anne Haug make the most of their trainer Dan Lorang.
You got to know Anne Haug during your sports studies in Munich – and one of the best triathletes in the world was made from a talented endurance sportswoman. With your help, Jan Frodeno became the Hawaii champion two years running. Explain to us how you do that.
It's a process. Perhaps you can imagine it as such: just like a triathlete improves from year to year, so does the trainer. I always try to be up to date.
The interaction between athlete feedback and performance helps me to better understand the body. You also need to exchange with other trainers, doctors, psychologists, technicians and scientists.
Training theory is just the basis in triathlon.
And does all that lead to success?
It is also certainly a great fortune to be able to work with the right athletes. Anne and Jan are exceptional athletes, in every respect. No one can turn an average sportsperson into a world leader, a lot needs to go right.
My job is also my hobby. I want to know and understand everything. And you learn quickly that theoretical sports science is always a basis for success, but personal experiences are so much more important. You should always be aware that you are dealing with an individual.
What share of Jan Frodeno and Anne Haug's success do you have then?
You can't seriously say that. The trainer and athlete go along a common path, in the best case there is a foundation of trust. The human components have to fit together. Performance improvements are a long process that you need to take step by step.
For whoever wants to work as a trainer I have one important piece of advice: just start. Whether it be with a neighbor or a friend. To creating training plans, you need to try it out in practice.
Editor's note: The interview was conducted in 2017. Lorang is no longer the national triathlon coach. But he stayed coach of Haug and Frodeno and led them to the triumph on Hawaii 2019.