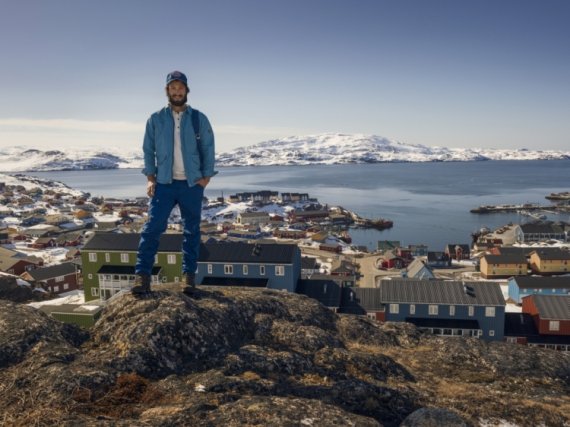 Fjällräven already has its own down farm, a sheep farm is under construction, and the company has been PFC-free for a long time anyway. Fjällräven focuses on timeless, durable products and has thus created classics that are increasingly popular beyond the outdoor world.
ISPO.com spoke with Thomas Gröger, Head of Germany, about sustainability and urban outdoor.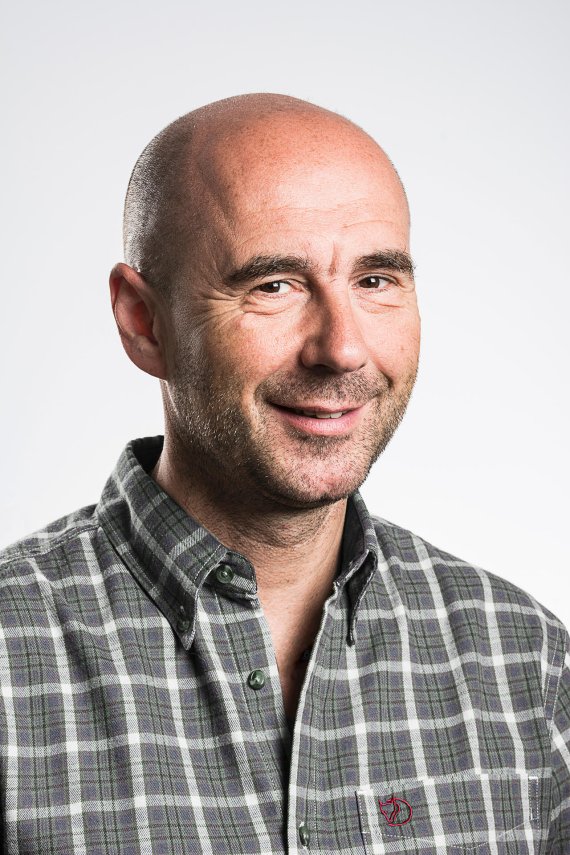 Thomas Gröger in an interview
ISPO.com: Fjällräven has a special position within the outdoor market: no extreme mountain sports, no race for the lightest materials, no innovation for innovation's sake, no constantly new styles. Why does it still work?
Thomas Gröger: We are not part of the "higher, faster, further" faction, that's right. Of course you can go up the mountain with our products, but we don't define ourselves in terms of extreme sports, nor as fast-moving, but as long-lasting.
Innovations must be timeless
For us, innovations must always be long-lasting and timeless; we are not interested in short trends. For us, the enjoyment of nature and closeness to nature are in the foreground. These points are very important to us. The customer and the trade appreciate this attitude.
What do you think are the current trends in the outdoor sector?
For me, there is one big trend topic in particular: sustainability in outdoor sports. For us, this is not just a trend, but a goal. We have already done a lot in recent years to become better and have received numerous awards for this.
Micro-traveling as a new trend
All our new G-1000 products are made from G-1000 Eco, which is made from organic cotton and recycled polyester - and we've also been completely PFC-free for years. But that's not nearly enough for us. Another trend I'm hearing about is micro-traveling.
In other words, the stressed-out office worker wants to take spontaneous short trips into nature after work or at the weekend - without any great planning. For a Swedish company, however, this doesn't sound at all new, because the Swedes have always practiced this.
Greenland Collection celebrates anniversary
The next order round is coming up: What themes are you focusing on?
Our highlight for next summer is the Greenland Collection. For its 50th anniversary, it has been revamped and relaunched with new colors and details.
The Greenland Collection is our first ever clothing collection and has been in the program continuously since its premiere 50 years ago. It has always been developed further and only changed in details. As in the past, we still use our G-1000 material, which is a blend of cotton and polyester that is made water-repellent by a wax layer.
Basically, nothing has changed, except that today we also use organic cotton and recycled polyester and have always managed without PFCs.
A product remains available for an average of 14 seasons
Is that also a kind of sustainability, that you are not driven by trends?
I'm glad you mentioned that. On average, a product remains available for 14 seasons. Our oldest jacket is 50 years old and is still being worn. We make timeless products that are on the market for a long time. That's also part of sustainability for us.
We have two seasons, and no in-between collections like many competitors, and certainly not like in fashion, where you launch new collections every few weeks. If you go at that pace, you become fast-moving.
The old is then no longer worth anything. A piece bought in April would be old by May. We don't want that. It's better for retailers, especially small retailers who only need to replenish their sizes and not reduce them.
Fjällräven combines sustainability and growth
Is the market keeping up? The sports market is just adapting to the pace of the fashion market, so some might find that anachronistic.
Yes. If you're aiming for strong growth, of course you can't do that.
How do you plan to generate growth?
We want to continue to grow with outdoor and sports retailers. For example, in international markets such as Eastern Europe. There, we have restructured the organization and founded Fenix Eastern Europe GmbH to take care of this region.
We are also growing strongly in Asia and in the USA, where we now have 19 stores - although the retail structure there is not comparable with Germany. We don't want to open our own stores in Germany.
But now Fjällräven is quite hip with the Urban Outdoor theme. How are you reacting to this development?
We are smiling a bit at this hype. Our Greenland collection is basically Urban Outdoor! But we didn't develop this collection specifically to fit this trend - it's been around for 50 years, as I said.
"We could sell the Kanken backpack anywhere at the moment".
We don't have to dig in the archives to be able to represent the theme. We are not trend-oriented, and we are not fashion, and we are of course happy when other target groups are interested in us. But we don't push that in any way, rather the opposite. We say no more than we say yes. We could sell the Kanken backpack anywhere at the moment. Many fashion stores would have liked to have it, but we don't do that.
Our sales strategy is outdoor and sports retailers, as well as specialty bag stores. That's where we come from, and we want to continue supporting these partners.
Fjällräven already PFC-free
About the Kanken: It has become ubiquitous! Do you reveal how many of them you produce each year?
We don't reveal that. We're copied enough as it is. We could even sell more, but our production is more than busy.
With the Re-Kanken, you were the first company to use SpinDye technology. Here, the synthetic fiber is already dyed during the spinning process. Classic dyeing is thus no longer necessary. Do you now also do this for other products?
We also use the technology for fleece parts, for example. We started doing this two to three years ago.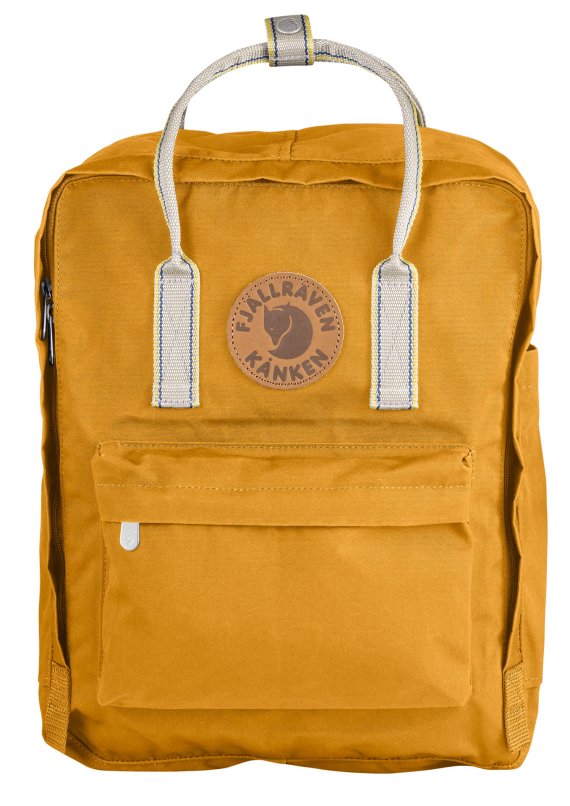 They have also been PFC-free for years. Most of the industry has not set this target until 2020. Why can you implement it more quickly?
We said four or five years ago, we want to be PFC-free, we're converting. That cost a lot of work and, in some cases, sales, because some products could no longer be produced. But we didn't want to wait until they found an alternative for the chemicals, we wanted to get out immediately, and so some products had to be canceled.
We have always been very consistent in the area of sustainability. For example, we also started early to build up our own down breeding in China, when it was clear that the extraction of down is very problematic and difficult to control.
Now we can fully document everything from the breeding of the mother animals to the chicks and their husbandry to slaughter. The down comes to the laundry in sealed bags and is returned in the same way.
Fjällräven gives down promise
Why China?
If you want to keep ducks or geese in a species-appropriate way, you need space, and that is easier to come by in China than in Europe. We tried in Europe, but unfortunately we didn't make it.
Do other brands source your down?
Other brands were very interested, and we would have liked to produce for others as well. It would be good for everyone if we could improve the reputation of down! Because when down is denounced as animal cruelty, it affects all down products - no matter how they were actually made.
Unfortunately, our capacity is limited, but with our "Down Promise" we are happy to show how it can work. Currently, we are also expanding the project to include our own sheep farm. With wool we want to achieve the same.
We breed about 50 of our own sheep in Jämtland in Sweden and produce sweaters from their wool. The entire production process takes place in Sweden, and here, too, we want to make it transparent.
Who is your customer? How are sales divided between men and women?
Men are more represented at about 65 percent than women, who are at 35 percent. However, we see that women as customers represent a strongly growing market. Traditionally, the outdoor market is more male-heavy.
Germany largest market for Fjällräven
Which countries are the strongest?
Germany is the strongest market internationally, followed by the USA, Sweden and the Scandinavian countries, as well as China.
Why is Germany in particular so strong?
Many Germans love Scandinavian brands and have a very positive attitude towards Scandinavia. Of course, retailers and consumers also appreciate our expertise, for example in pants.
We have 150 different styles - almost like a ready-to-wear pants store - and offer them in different lengths etc. We have just opened a pants store at Globetrotter as a shop-in-shop and can show our entire spectrum there.
In total, we have over 80 shop-in-shops with our retail partners. We would like to have more, but again, we are not driven by sales. It always has to fit.
Crisis? Fjällräven has "grown very well every year".
The outdoor market is in crisis, or so it has been said for the last few years. How do you see that?
It has never really affected us, we have grown very well every year. Many retailers opened more stores in the boom years - that's over now, and that's how the stagnation comes about. In my opinion, we have settled at a good level, and the outdoor theme is as in demand as ever.
However, we are also observing the situation in a differentiated manner. Some retailers may see that two brands are no longer doing so well, but Fjällräven is, so they buy twice as much Fjällräven without knowing whether their customer base will allow it.
Or a sports retailer suddenly wants to become an outdoor retailer and buys more from us. That makes us happy at first, but it also requires commercial skill. We don't fit into every store.
Amazon and Zalando not in the business model
What do you think outdoor brands and retailers are doing wrong?
We in the industry have to be careful what we offer. Of course, discounters are now also grabbing parts of the market, but a clear positioning in the direction of outdoor, sustainability and quality helps.
The industry must not continue to build up pressure with intermediate collections and special items. You also have to give retailers the feeling that they have bought the right thing. Trust plays a big role. In the same way, retailers have to position themselves.
It is impossible for a retailer, for example, to lure 100 more customers into the store to absorb discounts. He has to find his gap, develop a concept and follow through. We are happy to help with that.
And how do you manage the online business? More and more retailers want to become marketplaces, too.
Unlike some of the big players, we don't have selective distribution. Anyone who has a brick-and-mortar store can also sell online. We don't supply online platforms like Amazon and Zalando ourselves, but we are still sold there. That is done via retailers.
I don't think that's good, that's not our business model. If we thought that was good, we would supply the platforms ourselves directly.
VIDEO: The outdoor trends 2017
Amazon and Zalando not in the business model
What, in your opinion, are the outdoor brands and retailers doing wrong?
We in the industry need to watch out for what we're offering. Naturally, discounters are now also getting their hands on parts of the market. A clear positioning towards outdoor, sustainability, and quality will help against that.

The industry can no longer build up pressure with intermediary collections and special items. You also have to give retail the feeling that they've purchased the right thing. Trust plays a big role. Specialty retail has to position itself in exactly the same way.

For example, it's impossible for a retailer to entice 100 more customers into their store to catch discounts. They have to look for holes, develop a concept, and see it through. We're happy to help with that.
And how do you regulate the online business? More and more retailers also want to become marketplaces.
In contrast to some of the big guys, we don't have selective distribution. Everyone who has a stationary business can also sell online. We don't supply our own online platforms like Amazon and Zalando, but we are still sold there. That happens through retailers.

I don't like that, that's not our business model. If we liked that, we would supply the platforms directly ourselves.
What direction do you think the outdoor industry is developing in? Stay on top of the sports business with ISPO ACADEMY >>>
VIDEO: These are the 2017 outdoor trends