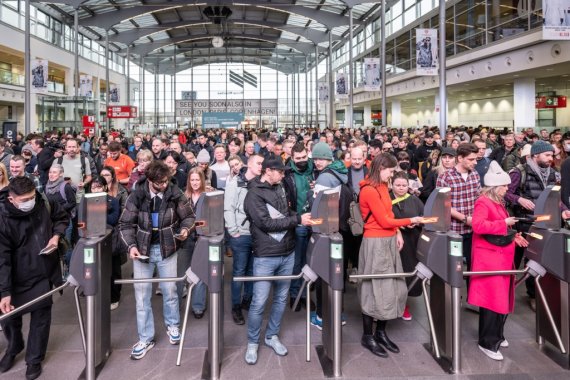 1700 international exhibitors and around 40,000 trade visitors from a total of 117 countries met in Munich this week to celebrate the restart of ISPO Munich at the exhibition center - in ten halls, bigger than ever! Under the motto "New Perspectives on Sports", the world's largest sports trade show was not only a platform for lots of product innovations from the brands, but also provided inspiration and input with its prominent conference program. The importance of face-to-face exchange for the industry has been proven by the trade show over the past three days. A successful restart, to which only one thing remains for us to say: We can't wait for next year!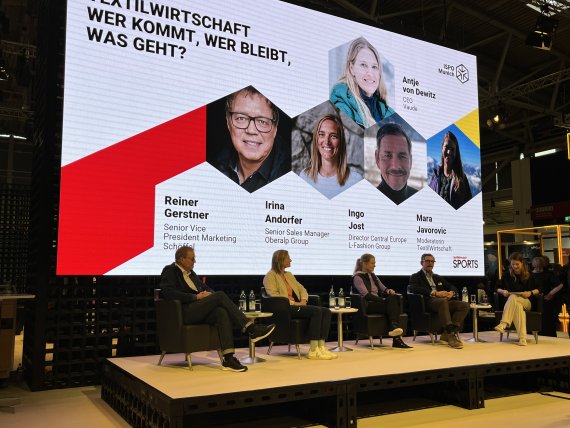 Nothing works in the industry anymore without sustainability. The sporting goods industry, especially the outdoor industry with its pioneering role, proved this at ISPO Munich. The exhibitors are not only concerned with the innovative processing of environmentally friendly materials, but also with the entire value chain. The industry thinks along with them - from design to production to packaging. Durability for products is a must for many in the industry when it comes to rethinking. Reiner Gerstner, senior vice president of marketing at Schöffel, said as much at a panel talk hosted by Textilwirtschaft: "Durability is the most important factor in sustainability." The talk, moderated by Mara Javorovic, indicated that brands are challenged to make it clear to consumers that sustainability also costs more. But how do consumers react? They are slowly catching up. Gen Z and Y in particular are pioneers in this respect, and they attach great importance to sustainability. Sustainability is no longer a trend. Sustainability is an attitude to life, as the exhibitors and the positive response from trade visitors have shown.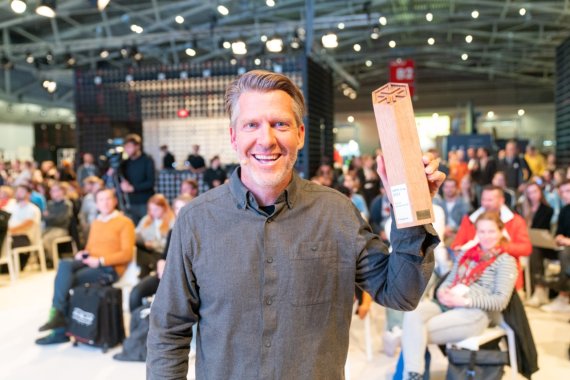 One lovebrand that has made sustainability a top priority is Patagonia. For decades, the company has stood for the fight against the climate and environmental crisis. For its extraordinary social commitment, the brand was now honored with the ISPO Cup at ISPO Munich. CEO Ryan Gellert was touched in his video message: "We are very honored to receive the ISPO Cup for our work. As an industry united by a love of nature, this is the moment to be bold and continue to work to reduce our CO₂ footprint as well as support those working to save our home planet."
No one has to worry about the future of the industry: ISPO Munich has proven that. In the Future Lab, more than 70 startups presented their innovations and new solutions for the industry. The ISPO Brandnew Award was won by IDA Sports, an Australian company that manufactures sports shoes specifically for women. CEO Laura Youngson said, "It's a great honor to win the ISPO Brandnew Award and get a wider reach. We came to ISPO Munich to network with exhibitors as well as retailers. It's great that we can showcase ourselves here and more and more women are getting a foothold in the Sportstech industry."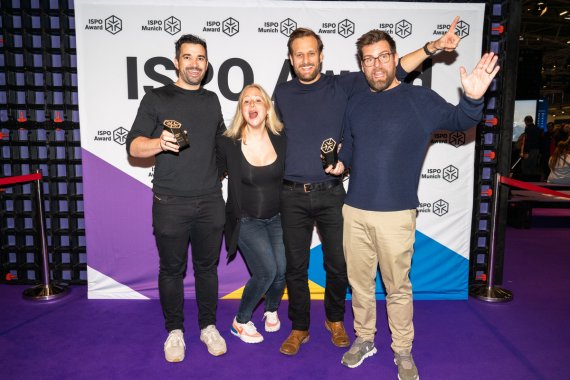 The best of the best took their seats at the ISPO Award Gathering on Tuesday: 58 award-winning products were once again honored on stage on the second day of the trade show with the ISPO Award, the renowned seal of quality. A total of 96 brands presented their winners from this year at ISPO Munich. Highlight: The Public Choice Award, voted for by the ISPO community, proving that longevity is also a big goal among consumers*. The winner was the MIUtech insulation jacket by Muntagnard in cooperation with Innovation Unit. The functional jacket is not only timeless in design, but also in its durability. The manufacturer promises 100 percent recycling - a milestone for functional jackets!
ISPO Munich became a recording studio on Monday: Valuable tips & tricks were provided in the Red Bulletin Live Podcast "The Biohacking Practice" by Stefan Wagner and Andreas Breitfeld, who had Red Bull athlete Anton Palzer and hansgrohe/Bora coach Dan Lorang as guests. From ice bathing to sober training to tape over the mouth while sleeping: the experts gave insights from their own everyday training, demonstrated humor and knowledge. If you missed the podcast at the show, you can still listen to it now - on all podcast portals!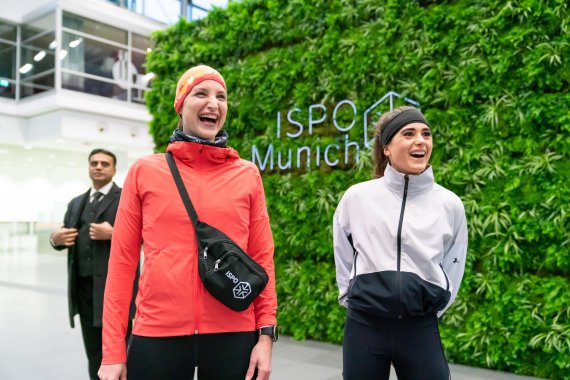 Sport is murder? Not if you run as a team. And so the Community Run on Monday and Tuesday was the best proof that sport is still the most fun in a group. Running Influencer Imke Salander was at the forefront, chasing all the runners through Munich's surrounding countryside in the morning with a touch of humor. We encourage you to follow her lead!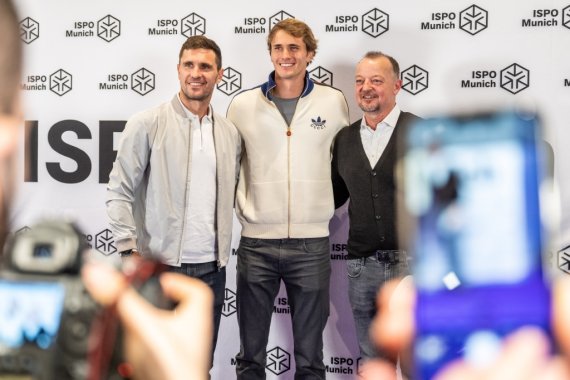 And last but not least, the good news that ISPO Munich is still the place where not only industry experts and sports enthusiasts meet, but also the stars of the industry we look up to. This time, tennis aces Alexander and Sascha Zverev, surfing champion Björn Dunkerbeck, kickboxing world champion Dardan Morina, Japanese alpinist Kazuja Hiraide, mountain athletes Kristin Harila and Vibeke Sefland, as well as Portuguese ultrarunner Joao Andrade, professional cyclist and ski mountaineer Anton Palzer, and decathlete Christian Schenk.
After the trade fair is before the trade fair. From June 4 to 6, 2023, OutDoor by ISPO 2023 will take place at the MOC - Event Center of Messe München. And ISPO Munich will also be back: from November 28 to 30, 2023! We are looking forward to seeing you!