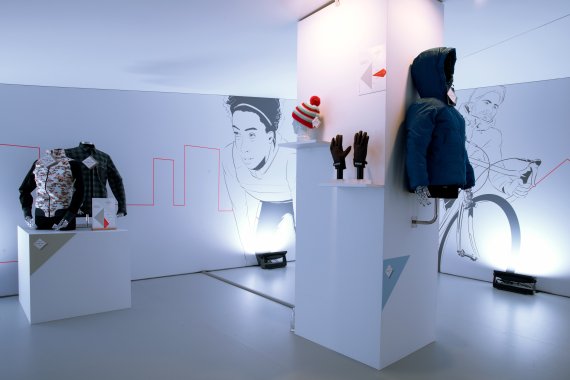 "People don't buy what you do, they buy why you do it." In the classic, laid-back, TED Talk style, communications consultant Simon Sinek casually gives us this insight, pauses for a moment, then repeats his words for more emphasis. The YouTube video of his lecture, which deals with the capacity of a great vision to endow meaning and purpose, has been clicked on over 4 million times. The idea sounds very simple. Ask the 'why' question until you get to the final answer, a higher meaning which is so significant that it inspires and connects with colleagues, partners and customers alike. He uses a striking example in his lecture. Apple's slogan "Think Different" has this same potential to infect people — with a free-spirited mindset that promises a clear contrast to uniform thinking and conformity. The nice thing is, the product almost doesn't matter in the end. "What you do simply proves what you believe." So in the end, the product is a demonstration of the belief in a higher meaning. The testimony of a state of mind. One which is not product-dependent. That's the reason there is great confidence in Apple's products in virtually every technological category, even though there haven't been any big innovations in years. This where the model becomes interesting for those in business administration, because a meaningful vision can bridge innovation gaps and combine desire with a big idea. What's needed is a desire that everyone shares. Like the thirst for adventure. The outdoor industry has the potential to work together to create a meaningful vision.
Currently, a lot of potential is still being wasted
If we look at the communication of big manufacturers in the outdoors industry, it is clear that many understand how important inspiration is in winning over customers. But after the first eye-catching images, the communication often becomes lost in specific product details and offers no answer to the 'why' question. Of course, we also have to remember that not every manufacturer has to transform itself into an Apple or Nike. Nor can they, considering that powerful communication that conveys meaning and purpose ties up a lot of resources. The solution is clear — the industry needs to develop a shared vision that is meaningful across products and brands and generates enthusiasm for the entire sector. This would respond to several major challenges at once.
The industry as a beacon of light
Due to how consumers buy and use products, the concept of "outdoors" is constantly changing. The term "outdoors" is, in a sense, "user-generated." But the evolution of such terminology takes place without any form of control or oversight, so it can't be of much help to the industry. Only when the industry is out in front of the customer can it truly be inspiring and groundbreaking. To that end, the industry needs a united mindset and a really meaningful "why," based on Simon Sinek's model. It is therefore time for the industry to be as flexible in how it views its own sector as consumers are, and to get ahead of them and inspire them, instead of chasing after them.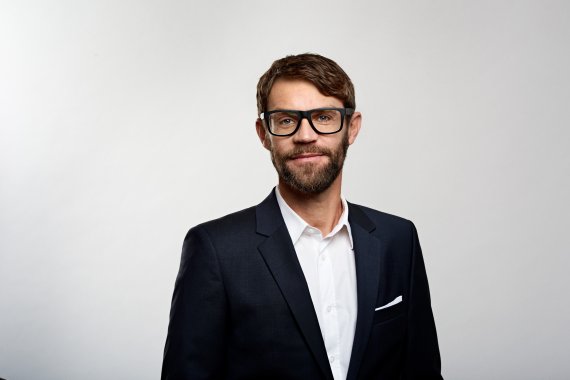 Technological innovations, changing consumer behavior, as well as megatrends like digitization and urbanization, mean that the outdoor industry must, from a position of strength, develop a more inclusive, appealing vision for a successful future — from "outdoor to outside," one that is more inviting for new consumers as a result of its appeal to a healthy, environmentally friendly lifestyle. This way, the industry can branch out to other areas, without conveying the impression that it is being swallowed up by them.
Urban outdoor is a good example of this: products that can be used for many activities, with a good balance between style and function, are becoming more and more important. Customers decide where they want to wear the clothes, and the classic line between outdoor and urban wear becomes blurred.
This is just one example of many. But by opening up, acting with confidence and having a clear vision, you can be perceived as an authentic leader of innovation. That conveys a sense of authority and inspires others, believes Christian A. Langer, member of the FABRICS management team at W. L. Gore & Associates. The GORE-TEX manufacturer will introduce the GORE-TEX INFINIUM line in the autumn. "In addition to serving the high-performance segment, which defines the brand and is very important to us, the new product brand has 'one more thing'. We're going a logical step further and combining the 'with my help you can do it' idea with the desire for versatility, as well as a noticeable additional functionality, beyond just 'waterproof'. This could be gloves, for example, that respect the sense of touch so well that you can still operate a smart phone while wearing them and being protected from the wind and rain," explains Christian Langer. Here, textile and technological demands come together to achieve an objective that goes beyond the classic, traditional understanding of 'outdoor' – and therefore must also meet high expectations.
Outdoor brands must establish themselves on this expanded terrain from the outset and withstand any challenges of newcomers from other areas. After all, outdoor brands are surely much more authentic when they collectively pursue a vision that takes changing consumer behavior and megatrends into account and acquire new key skills through technological expansion. This wins over new customer groups and creates growth. Christian Langer takes the same view: "With a product like this, we're addressing the fact that the analog and digital worlds are becoming increasingly intertwined and the industry has to respond to new technologies and services. We're also targeting new groups, like post-outdoors and streetwear customers, who lead an urban, active lifestyle and enjoy being active outdoors."
Joining forces for the "one customer budget"
A unified vision also helps companies to properly prepare for the actual race to draw in consumers, because competitors are not on your side as often as you would like to believe. In reality, the consumer has only one budget, and the key question should be whether they are going to buy an electronic device, for example, or an outdoor product. No matter who the manufacturer is.
A unified vision as a basis for mutual success
With a united mindset, the outdoor industry puts itself in a powerful position and fulfills its aspiration to be a pioneer. At the same time, it takes on an influential leadership role that will guide and motivate consumers. That provides a crucial advantage in the contest for the "one budget" of the consumer and leads to a stronger position with respect to other industries. The unifying vision is the basis for successfully ensuring long-term growth for the industry.