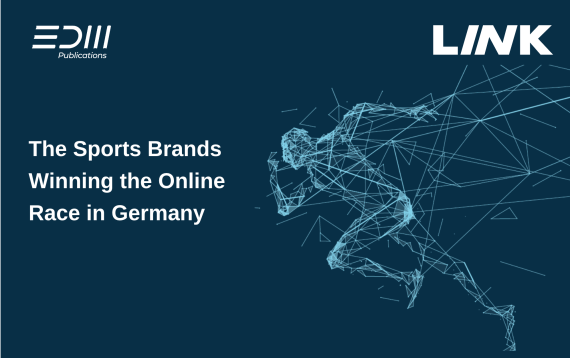 According to Statista, e-commerce sales in the German sports and outdoor industry are expected to rise to over 3.65 billion euros by 2024. Online First: The Corona pandemic has once again accelerated this trend exponentially. This makes it all the more important for all players on this playing field to have a precise understanding of the preferences of today's consumers and to get through to them via online channels. And to understand the recipes for success of the best sports and outdoor brands.
The industry experts at EDM Publications have therefore collaborated with the renowned Swiss market research company Link to produce the uniquely detailed study "The Sports Brands Winning The Online Race In Germany". By analyzing over 100 KPIs, the study provides insights into why certain brands are better positioned in the digital market than others. This includes the evaluation of brands based on seven performance dimensions. For example, a neuro-flash analysis is included which ranks the level of positive or negative sentiment about a brand online. In addition, by surveying over 3000 consumers, the study clarifies which sports brands are purchased through which online channels. Future buying interest in sports brands is also queried. The study distinguishes between digital natives and old-school consumers.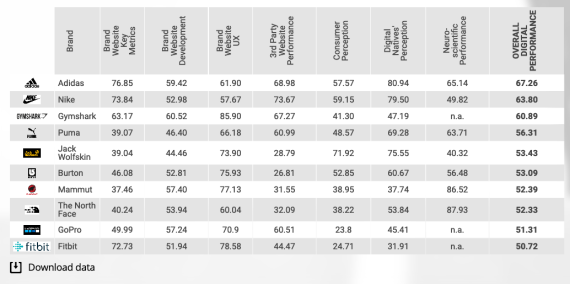 The results of the study are remarkable: In the top ten of the best brands, the company Gymshark surprisingly finds itself in position three behind the two industry giants Adidas and Nike. It is equally interesting that Amazon has now overtaken the major sports and outdoor specialists in terms of importance for consumers as a sales channel. This shows the rapid pace at which the market is changing and how important sound information about these changes is.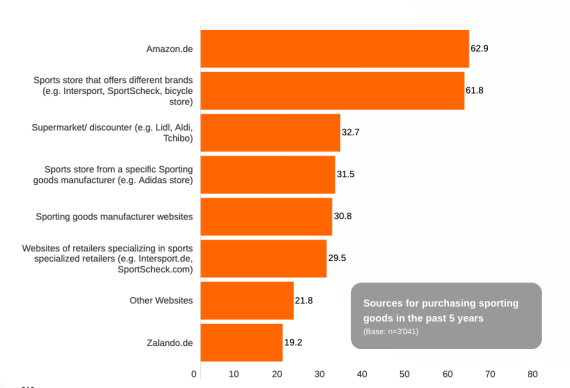 Christopher Häggström, who as CEO of Digital Crew Nordic advises some leading Scandinavian sports and outdoor brands, is excited about the new study with valuable benchmarking figures: "This digital performance research, which analyses consumer preferences and online performance of 60 leading sports and outdoor brands in the important German market, is a valuable tool for us. It allows us to sharpen our market analysis and thus advise our customers better."
Since its foundation in 1989, EDM Publications has been providing exclusive insider information on the sports and outdoor industry to executives and professionals from leading brands, retailers, distributors and industry service providers. With renowned publications and titles such as Sporting Goods Intelligence Europe (SGI Europe), The Outdoor Industry Compass, Eyewear Intelligence or Shoe Intelligence, the company, which recently moved to Munich, regularly sets standards. The focus here is on digital transformation as the most important topic for the industry. Prior to the study now presented, a whitepaper already revealed the measures with which Nike was able to increase the share of its online sales to 30 percent in a short time.