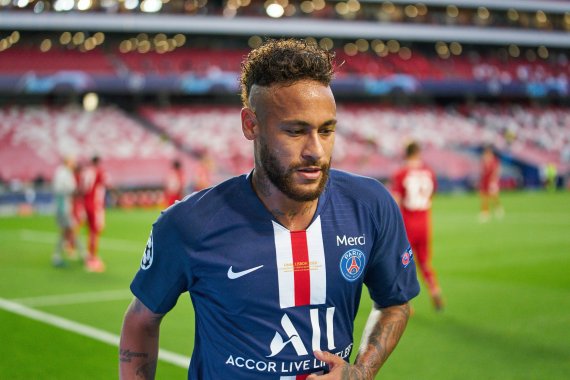 Europe's best clubs compete in the Champions League and Europa League for sporting success and millions in prize money. But there is also competition off the field. In social media, football clubs are fighting for followers and thus rising popularity, as well as increasing merchandising and sponsorship revenues.
Top football club on social media
ISPO.com has taken a close look at the public activity of Europe's soccer teams and created a special football clubs social media ranking. The decisive factors here are the follower numbers of the official club accounts on Instagram, Facebook, and TikTok.
Real Madrid is the most successful soccer club on social media. But the gap to its closest rivals is limited, partly because Real did not get off to as good a start as Barca on the video platform TikTok. Especially in Arab countries, Real Madrid enjoys great popularity.
Instagram: 

109 million.

Facebook:

111 million.

TikTok:

9.7 million.
The Catalans were the most successful soccer club on TikTok for a long time, and overall they are second among social media fans. While there are some sporting problems at FC Barcelona, the social media trend continues to point upwards, even after superstar Lionel Messi left the club.
Instagram: 

104 million.

Facebook: 

103 million.

TikTok: 

12.7 million.
When it comes to social media, Manchester United is still the number one team in the English Premier League, even though the team has not played for titles either nationally or in the Champions League recently. Its success online is due in particular to its tens of millions of "old" Facebook followers from more successful days. Manchester United launched its social media channel on TikTok relatively late compared to the other teams, but is close to FC Barcelona with 12.2 million followers.
Instagram: 

54.5 million.

Facebook: 

74 million.

TikTok: 

12.2 million.
No club is as successful on TikTok as Paris Saint-Germain. Although it wasn't enough for Paris Saint-Germain to win the Champions League against Bayern in the 2020 final, the French team is one of the big winners in this year's ranking. Compared to last year, PSG climbs to 4th place.
Instagram: 

34 million.

Facebook: 

55.7 million.

TikTok: 

23.7 million.
Juventus Turin climbs up the social media rankings compared to previous years. However, the club loses one place compared to last year, which is also related to the departure of superstar Cristiano Ronaldo. The Italian record champion is the only team of his country in the top ten.
Instagram: 

52.1 million.

Facebook: 

44 million.

TikTok: 

6.9 million.
Chelsea must vacate fifth place and be careful not to be overtaken by the up-and-coming clubs in terms of fans. Especially on Instagram, the Londoners are losing huge ground compared to the top 5, even though they are the reigning Champions League winners.
Instagram: 

31.7 million.

Facebook: 

49 million.

TikTok:

5.6 million.
Bayern's figures on the relatively new TikTok platform, where only Real, Paris Saint-Germain and Barca have more followers as soccer clubs, are very promising. The German record champion also performs well on Facebook.
Instagram: 

30.7 million.

Facebook: 

53 million.

TikTok: 

7.3 million.
With the first English championship title in 30 years, Liverpool FC under Jürgen Klopp has fulfilled the great longing of the "Reds". And the social figures are also rising rapidly. The soccer club is gaining more and more fans on social media compared to previous years.
Instagram: 

35.2 million.

Facebook: 

38 million.

TikTok: 

6.1 million.
Manchester City continues to grow on social media, overtaking Arsenal FC in terms of social media fans over the course of the season.
Instagram: 

29 million.

Facebook: 

40 million.

TikTok: 

5.9 million.
Arsenal FC is in tenth place. The "Gunners" are losing touch with the top teams: While the Londoners were almost on a par with Paris Saint-Germain or Liverpool last year, the gap is now considerable. No other team in the top ten has gained as few social fans as Arsenal. On TikTok, too, the club's account is still relatively weak in the chest. However, Arsenal has also had better days in terms of sport.
Instagram:

21.1 million.

Facebook: 

37.7 million.

TikTok: 

1.8 million.
The top 10 football clubs in social media shows that the number of fans mostly depends on the club's sporting successes. Many Instagram and Facebook fans of the Spanish giants still come from the time when Lionel Messi played for FC Barcelona and Cristiano Ronaldo for Real Madrid. Most popular football clubs in social media are such in reality. And it is clear from clubs like Arsenal FC that the lack of success leads to weaker growth.
Below we answer frequently asked questions regarding the social media performance of well-known soccer clubs.
With 109 million followers, Real Madrid is the undisputed number one soccer club on Instagram.
Social media presence helps soccer clubs with marketing. This in turn paves the way for better sponsorship deals.