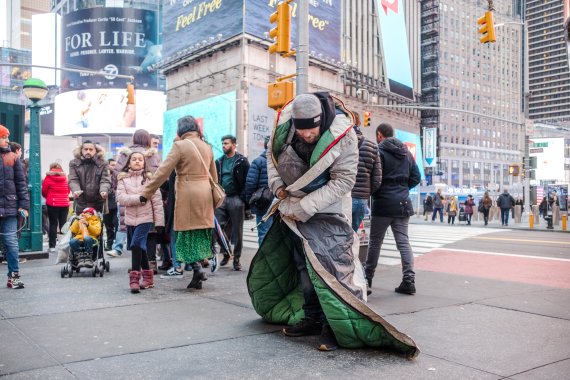 In 2014, the Dutch designer Bas Timmer was actually already in the process of setting up his own outdoor brand. But after a homeless friend of his father's died of hypothermia, Timmer took a different path: instead of fashion at a high price, he dedicated himself to functional products for the homeless and founded the non-profit organization Sheltersuit.
Their mission: to provide the warmth, protection and dignity that everyone deserves. Sheltersuit therefore produces multifunctional products made of up-cycle materials, such as a waterproof coat that is also a sleeping bag (Sheltersuits) or a mobile bed that can be carried as a backpack (Shelterbag). Among other things, sleeping bags that were left behind at festivals are used for this purpose.
In the past six years, Bas Timmer's initiative has produced 12,500 sheltersuit products and thus supported homeless people in Germany, the Netherlands, Italy, Great Britain, the USA and other countries, as well as refugees in Moria on the Greek island of Lesbos. The products are distributed locally by NGOs that cooperate with Sheltersuit.
The sleeping bag coats and backpacks are produced by refugees, formerly homeless and long-term unemployed. In this way, the Sheltersuit Foundation has already created 112 jobs.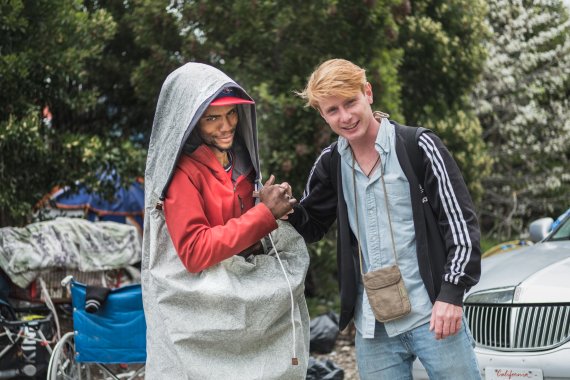 "We believe that everyone deserves protection and warmth, no matter if you are homeless or a refugee," saysTimmer: "I hope that one day we, as humanity, will take care of the people who can't do it on their own. I hope that one day we won't need our products anymore, but for now, at least [here's] a warm coat."
Timmer was recognized by Time Magazine as the 2020 Next Generation Leader for his commitment. Sheltersuit is actively involved in ten UN sustainability goals for 2030.