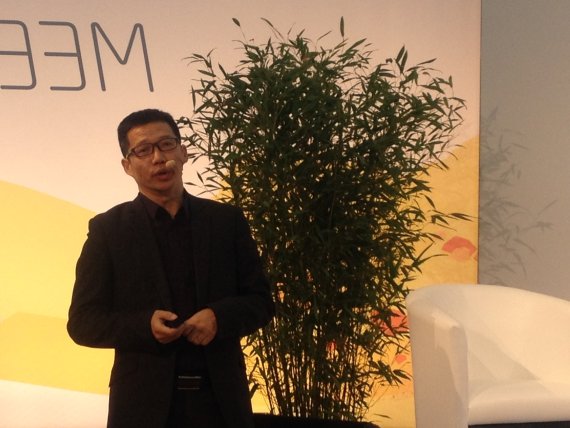 How many people in China go skiing? How many ski resorts are there? And what does that mean for the ski business? Benny Wu, Chief Strategy Officer at the Vanke Group, took a closer look at the Chinese ski industry and compiled his findings in his so-called "White Book." He presented the results on Monday in the framework of a panel at the ISPO ACADEMY CONFERENCE. His conclusion: China loves winter sports and can't seem to get enough of them.

Get to know the Chinese sporting market on the ground: Register for ISPO BEIJING 2017 here>>>>

Flashback: Twenty years ago, there were just about 11 ski resorts in all of China. Meanwhile, that figure has risen to 646, 78 of which opened in the past year alone. This growth is reflected in the number of visitors: In 2016, China counted 15.1 million ski and snow enthusiasts – another record.

A large number of snow guns are required to provide the Chinese with enough pistes. There are currently 5180 of them in ski resorts. 1180 were acquired in the past year alone – proof of the increasing demand in the country.

Read here to find out how ski resorts are planned in China.

Even the fact that the altitude differences on the slopes measure hardly more than 300 meters doesn't stop the Chinese from taking to the snow. However, three quarters of guests only spend a day in the resorts to give skiing a try. That is one of the greatest challenges the sports business faces, says Benny Wu: "The industry needs to put some thought into how they can convince skiers to stay for longer."

Skiing at ISPO BEIJING 2017

That's because: Many travel to the ski resorts without suitable equipment and end up skiing in jeans. On top of that, insufficient support is given on site. As a result, it is necessary to invest some serious time working on the basics. ISPO BEIJING (February 15 - 18 2017) wants to help – and is putting the focus on skiing.