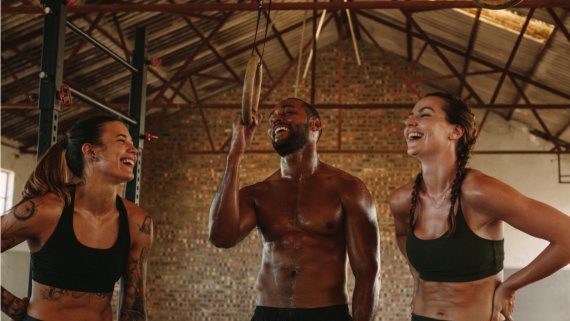 Short, compact, effective - this hits the nerve of many willing to train, whose time is scarce and precious. In addition, Tabata can be excellently modified with dumbbells, kettlebells and TRX and combined with other training methods.
High-intensity interval training (HIIT) challenges the body and mind in previously unknown ways. When it comes to fat burning and weight loss, Tabata is simply unbeatable.
Fitness studios are also increasingly offering this crisp workout in courses - with success. You can do Tabata practically anywhere - on a beach holiday, in front of the TV at home or during your lunch break at the office. The great variety makes it possible.
Many exercises, such as sprints, burpees, push-ups or lunges, do not require any equipment. So why have gyms integrated Tabata into their offerings? And where is the key to success?
First of all, you don't train alone in courses, not even in Tabata. Training in groups motivates, promotes social contact and is usually led by experienced trainers. Newcomers can learn the right technique and thus not only train effectively, but also avoid injuries.
However, another aspect plays a decisive role: Tabata only works if you push yourself to the limit during the power phases - that means sprinting, jumping and bending as if your own life were at stake. Without maximum effort, optimal results will not be achieved. The short effort then fizzles out without any noticeable effect.
Anyone who has attended a course or two in the gym or thinks back to past days in the sports club knows that training under supervision is a lot harder than a self-designed workout. Then few people are able to torture themselves without outside influence and be relentlessly honest with themselves.
While you don't necessarily have to give 100 percent in every session of classic dumbbell or cardio training, it's mandatory with Tabata. It's not for nothing that the four-minute workout originates from high-intensity interval training (HIIT). So the presence of an experienced (and strict) instructor makes double sense with Tabata. The trip to the gym is worth it for that alone.
Another important point is the time factor: job, family, everyday life - many people are increasingly stressed and happy not to have to spend hours on the stepper. In order not to end up as a couch potato, the crisp HIIT workouts are just right.
In addition, the high-intensity interval training can be perfectly combined with classic strength or endurance units. For example, if you're also interested in building strength and muscle, you can start by lifting weights and then give it your all again with Tabata to burn extra fat and do something for your cardiovascular system.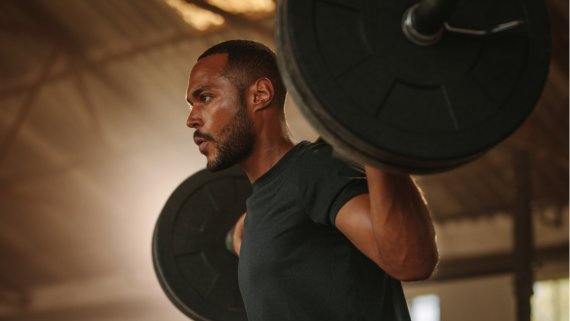 There are plenty of bodyweight exercises to choose from. Nevertheless, after hundreds of burpees, jumping jacks and crunches, a point is reached where something new is needed. And who actually says that HIIT only works with your own body weight?
Barbells, dumbbells, kettlebells and even weights are great to incorporate into the Tabata workout. In addition, TRX, balance board and co. help to modify the bodyweight exercises individually and thus make Tabata even more varied. And who has plenty of training equipment in stock? That's right, the gym.
Even though HIIT workouts like Tabata only last a few minutes: It's definitely worth it for gym owners to have the fitness trend in their program.
Final tip: If you want to include HIIT workouts like Tabata in your course programme, you should always offer newcomers an initial check-up. This not only instills confidence and helps prevent injuries. The individual courses can also be adapted to the individual training condition of the customers.