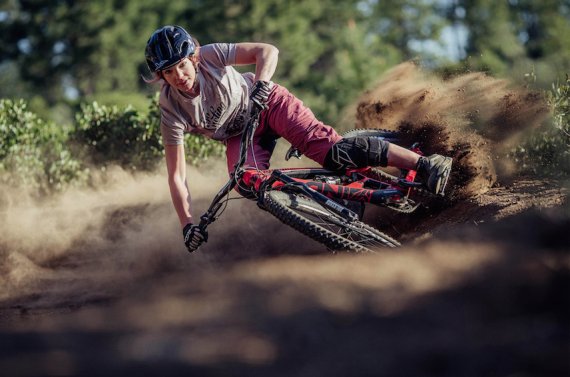 Women box, play football, ride mountain bikes, do martial arts and do not even shrink back from extreme mountain climbing. They have discovered nearly all types of sport for themselves and are comfortable with this.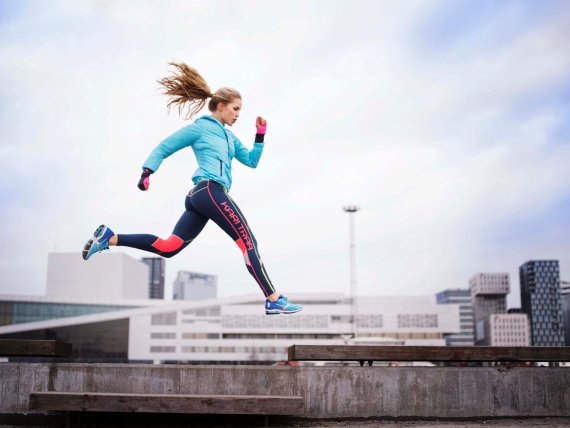 This is causing problems in the sports industry, which has – viewed historically – become masculine. Sports brands and sports businesses attempt to orient themselves to the requirements of the target group of female customers – however, the industry is trapped in masculine thinking.
Modern women want more
Women are demanding, when it comes to shopping. And this is where they are known to be real experts. Many earn their own money and correspondingly they handle it in a confident and critical way.
Women are looking for:
Shopping experiences in the fashion that they are used to,
the best possible product quality and fashionable fit,
a hint of fashion, even though (of course) functionality is also important.
Sports brands and their marketing specialists have not yet been able to implement these things. Their target group appeals have still been too male-oriented. The result? As a rule, women in sport buy things when they need them. Anything that is broken is replaced. Not usually anything more.
This is one of the conclusions of the SGI study Women&Sports, which was published in 2014: Only a very small number of sporting women have the urge for a second functional jacket or own several pairs of walking shoes. Even when there are great women's products.
Low propensity to buy, enormous potential
The measured purchasing behavior is entirely contrary to women's usual purchasing behavior in fashion and shoes. In this way, the sports industry misses out on a massive number of potential purchases each year.
Neither brands nor sports businesses manage to make an emotional impact on women in their passion for shopping. There is little brand affinity, hardly any emotional connection to the sports stores and no favorite sports shops.
Tobias Gröber, Director of the ISPO Group, sees it like this: "If companies in sport wish to gain additional sales through women's products, we need to radically change the way we think. The masculine way of thinking in the companies falls short. Due to this, our sports industry loses a considerable amount of sales. Sports brands and retail must ensure that women enter into their companies and can speak and make decisions as equals and on the same level in the relevant positions."

"More women in management levels"

Therefore: Anyone who wishes to achieve higher sales among women would be well advised to take a critical look at their marketing. In order to support the sports industry and accelerate the process, Messe München GmbH has started the initiative "More women in leadership positions" with its Leading trade fair ISPO MUNICH.

The aim is not only to make the path easier for competent women to enter the leadership positions, but also dismantle entrenched masculine thinking patterns. Only with more awareness of the gender issue can a new way of thinking be brought about. In the leadership levels, where masculine thinking predominates, the opinion of the ISPO boss cannot change anything.

80 percent male decisions

This would be so simple: Women are the best people to ask what women want. It is also logical that the simplest way to modern gender marketing should be led by women.

By women, who do not work only in the marketing departments of sports companies, but who also shape corporate decisions in responsible positions on a level with their male management colleagues.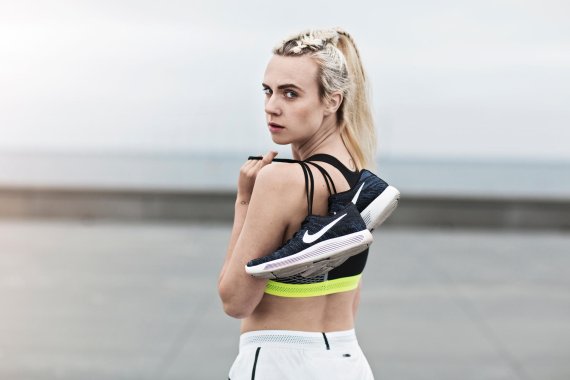 It's about time: The industry survey for the SGI study showed that up to 80 percent of all decisions in a sports company are made by men, namely the path from the product idea until the time when the (female) customer holds the corresponding product in her hands.

In these processes, women today do contribute to the discussion, but for the final decisions the male executives then prefer to trust their own – which is to say, male – experience. Honestly, now: How do men know so precisely what women want?

What is important to women during shopping

Women play sport differently from men, have another view of sports products and of course make purchases in accordance with their typically female criteria. Functionality is important, but not at a cost to design and fit. Technology is important, but it must be easily understandable and intuitively operable. Advice is welcomed, but not with too many technical details that women just do not wish to know.

What is even more important: Women try to identify with the advertising and wish to be comfortable in the sports store – at the point of sale. However, they cannot. When a woman does not feel spoken to, she does not react. That is how simple it is.

Brands that develop products that are specific to women and that wish to sell these successfully through specialist sports shops should know this.

Even female sporting behavior is not comparable with male behavior, according to the SGI study: Whilst men participate in sport mainly for performance and results and are happy to compete in sporting competitions, most women prefer to enjoy the exercise and the social aspects that sport involves.

Time for a new way of thinking

More sales and success with sporting women requires a fundamentally new way of thinking, especially in direct customer conversations at the point of sale, in brand communication and in product development. The differences between the sexes do not lie only in the anatomy of the female body, which needs different cuts and specific functions, but moreover in the physical and psychological entirety, "woman", with all of her aspects.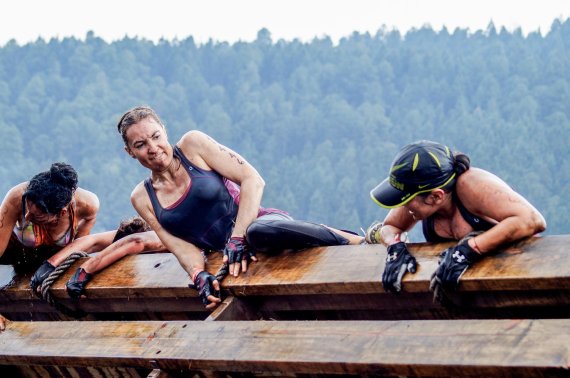 It would be worth striving to create an equivalent connection between masculine and feminine thinking. Men are strong in certain areas; women have other skills. Anyone who combines this could move mountains.

This is not only about a game that is women versus men or a predatory competition and especially not about who is better or worse. In being together, the goal is complementing each other and treating each other as equals and using all skills sensibly. The time is ripe.

About the author:

Ulrike Luckmann is a journalist, fashion designer and owner of a PR agency in Munich. Since 2001 she has supported international sports brands and helps young start-ups to find a place in the market. Since August 2016, Luckmann has cast a view on the role of women in the sports business for ISPO.COM.