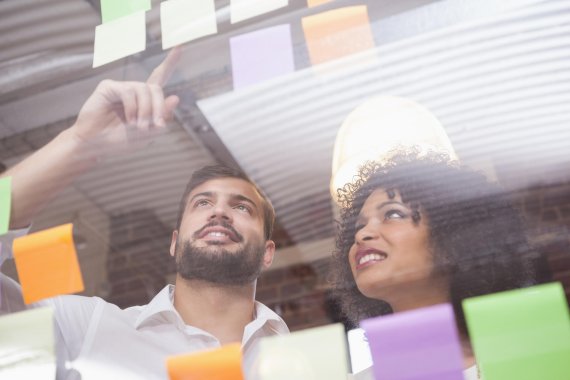 A top degree program, preferably with a major portion abroad, along with written and spoken fluency in at least two foreign languages, and internships at top firms abroad – with these qualifications, you have a good chance at an international career at sports companies like Adidas, Nike, Puma, or Under Armour. Logical. But might it go another way, too?
"It can't be said as a blanket statement, there are intricacies to take into account and of course there are also detours that lead to the goal," says Andy Gugenheimer, Head of sportyjob.com and cooperation partner of the ISPO Job Market. 
International careers? These are the ten best tips from Gugenheimer, who brokers international sports jobs as a headhunter and a personnel service provider.
1. English is required
According to Gugenheimer, those who'd like to get into the international sports business should first and foremost take into account that their studies or training take place bilingually or even just in English. It's hardly going to work without English as a foreign language.
Read more here about how the biggest sports job board works
2. The right degree program
As far jobs in marketing, sponsorship, and sales go – that is, the chief tasks in the sports sector – a mixed study program of business administration (BA) and sports marketing/sports management is ideal. Supplemented by at least one semester abroad – ideally in a country that speaks English, French, or Spanish.
Or just study abroad. Andy Gugenheimer recommends the "Management of Sport Organizations" degree program at the French Audencia Nantes School of Management or the London Business School.
Gugenheimer: "I would also look to see if I can also hitch up an MBA; there are some sports MBAs these days." The Master of Business Administration (MBA) is fundamentally completed in English, and is considered a door opener for international top management.
3. Cheap degree alternatives
An MBA program usually isn't offered free of charge, and can get quite expensive. An economy version can be studying at a renowned public college, such as the University of Bayreuth, where Sports Economics has already been offered for many years.

Then supplement this highly reputable degree program with one to two Erasmus semesters abroad, such as one in France, one in the Spanish-speaking world. And then, during the program or even afterward, complete a minimum six-month internship in a company with English as the company language.
4. International internship
Speaking of internships: Great Britain and the USA are naturally the first places to go to get accustomed to an English-speaking working environment. "But there are also many international firms with European locations in the Netherlands or Switzerland where English is the company language. For example, Nike in Hilversum in the Netherlands," says Andy Gugenheimer.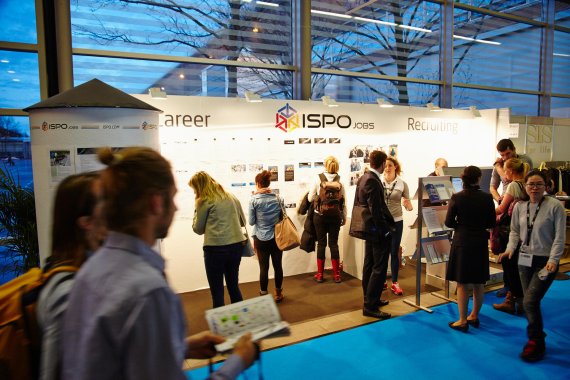 5. Work and travel
Gugenheimer's secret tip: Take a year for work and travel in addition to the internship abroad. Whether in Australia or South Africa, where you usually find it difficult to get a "normal" internship from Europe. Just get to know the people, the culture, and the international flair. It doesn't have to be the major sports corporation, either – a temporary job in a sports shop or at a sports club is okay, too.

Gugenheimer: "The people who look for jobs on site themselves, travel through the country and continue to meet new, interesting people are often much more independent than model students with run-of-the-mill careers, and usually hit the ground running as graduates. Employers appreciate that!"
Read here how you can score in job interviews.
6. It comes down to the second foreign language
Of course, English is an absolute must as far as languages for international careers go. But that alone isn't usually enough. A second foreign language – that you should also have an excellent command of – is indispensable. French or Spanish are the favorites.

However, if in doubt, it can also be Chinese, Arabic, or Russian. A look to the countries in which the next Olympic Games and World Cups will take place reveals where the big business of the sport is orienting itself...
7. "Sabbatical" as a foreign language-booster
Those who already in professional life and want to get their career an international turbo boost need diligence and assertiveness. Learning an additional foreign language on top of your job is hard, because only the most intensive training really brings success.

It's more realistic to take a "sabbatical," a year off from your job in order to work and travel, to intensively learn a language in a stay at a language school or a postgraduate course.
8. Take setbacks in stride
Those who apply for an international job from a national one often have to take a sidestep without a career leap, or even a setback in rank and salary in stride. "That usually can't be avoided, but after that kind of career ding, it can then go upward in the international sports business that much faster," explains Gugenheimer.

Generally, according to his experience, international positions are remunerated up to 25% more than the corresponding national ones.
9. Seek out chances at young start-ups
The sports personnel specialist also counsels newcomers and professionals in the search for international sports jobs to take a closer look at young start-up firms that are expanding abroad.

"There, you take on international responsibility very quickly as a first hour employee," says Gugenheimer, "Say, as a sales analyst who goes over data for a certain region and looks to where the business can improve internationally."
10. Visit international trade fairs
Many of these start-ups are naturally also represented at ISPO MUNICH, where applicants can get into contact with the young companies in a totally casual environment.

But international sports firms that are just now coming to Germany or Europe are also frequently represented at ISPO MUNICH. Here, too, it's worth it to make contact at the fair.

New subsidiaries need new people, and those working for a foreign company in Germany with English as the company language can later be sent to headquarters in the respective home country or to other global subsidiaries.
Are you looking for a job in the sports business? Then you're in the right place.
As you can you see: An international career can go very streamlined. But it can also have some very interesting rough edges, too. What's crucial is the will to work internationally and give everything to do so. The payoff then being one of the most attractive jobs anywhere!