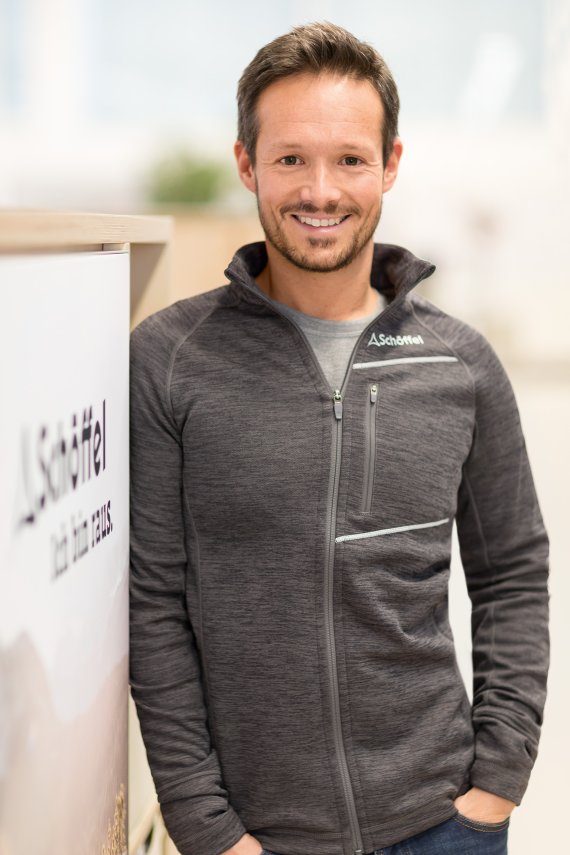 Human resources have been clarified: CEO Peter Schöffel has appointed Henrik Vogel as innovation manager. According to the company, the newly created function of the 37-year-old takes on the task of boosting the innovative power of the specialist for outdoor and ski wear and further developing the product ranges for the benefit of the target groups.
Specifically, according to the announcement, the innovation manager should think beyond the individual areas and next collections and sound out the market for new growth potential in the medium and long term. The managing partner Peter Schöffel had already announced an innovation manager in the interview with ISPO.com.
Vogel holds a doctorate in business administration with an emphasis on strategy, organization and marketing. He is also a textile business economist and sports specialist. Most recently Vogel worked for the Munich consulting firm Dr. Wieselhuber. Remarkable: The new innovation manager is a member of the Bavarian mountain rescue service, ski tourers and climbers.
"Innovation means thinking ahead, which is part of the Schöffel DNA. That's why we want to take the next logical step in the fast-moving sports industry and look for new trends in the medium and long term", said Schöffel. "I am convinced that with Dr. Henrik Vogel we have gained a proven expert who will provide tangible impetus."