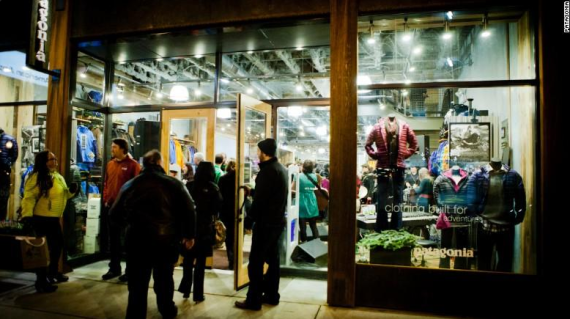 On "Black Friday," the Friday after Thanksgiving, stationary and online retailers entice customers with spectacular discount promotions. It's one of the highest selling days of the year, and long since not just in the USA.
The outdoor brand Patagonia wants to make use of Black Friday (on November 25, 2016) to do something for the environment, together with its customers – and has come up with a major campaign.
Patagonia wants to support local organizations
"This year, we at Patagonia are going to donate 100 percent of the proceeds that we generate on Black Friday, in our stores and on our website, to non-profit organizations," announced the company in a notification.
The proceeds are said to primarily benefit small, local organizations "in their work to protect our air, our water, and our earth for future generations."
Environmental protection is a tradition at Patagonia
The measure joins the ranks of the long corporate tradition of the brand, founded in California in 1973. The first neoprene-free wetsuit, the M'S R3 Yulex Front-Zip Full Suit, won Patagonia the ISPO AWARD in the Eco Achievement Apparel category in 2016.

The sustainability project "Worn Wear" also encourages the repair of damaged functional clothing, instead of a new purchase.
Since as early as 1985, Patagonia has donated one percent of its proceeds to non-profit environmental groups.