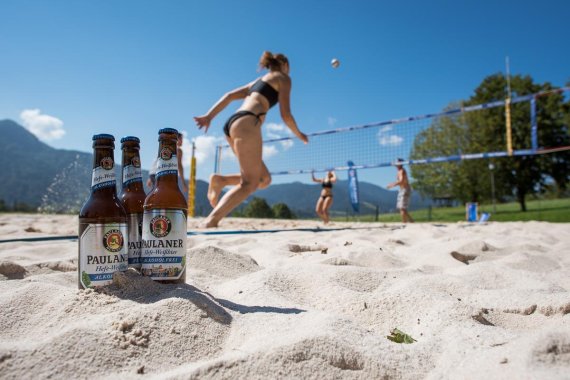 While skiing, hiking, or biking, with your friends, take a short break and enjoy the typical wheat beer taste – that sounds like good company. However, most people still reach for spritzers, mineral water, or energy drinks, since conventional wheat beers' high alcohol content can make you groggy, and therefore are mostly consumed in the evening. The alternative: Hefe-Weißbier Non-Alcoholic. 
In terms of taste, Hefe-Weißbier Non-Alcoholic can convince with a fruity and yeasty aroma, typical for wheat beers, of that the Paulaner brew masters are certain. Afterwards, you can continue with your sports, and go on and on...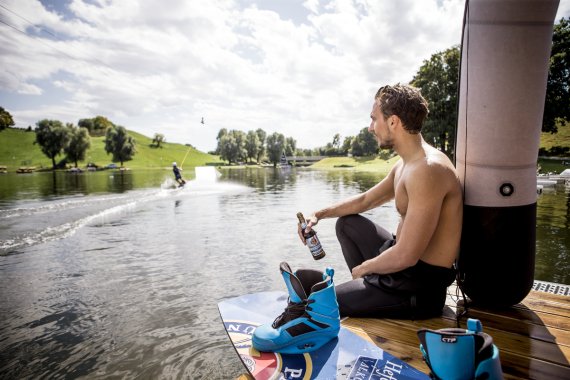 Natural and vitamin-rich
That has something to do with the fact that the beverage is isotonic, and thus offers the ideal balance of nutrients, explains Markus Hübner - brew master at Paulaner. "Our Hefe-Weißbier Non-Alcoholic is low in calories, and provides the body with important amino acids and soluble carbohydrates," says Hübner.
Incidentally, you get the important vitamins of folic acid and B12. "They support the immune system and enhance the energy metabolism," complements the brew master, "hence they're ideal for the perfect regeneration."
Hefe-Weißbier Non-Alcoholic is produced in two stages
Since its invention over 30 years ago, Paulaner's Hefe-Weißbier Non-Alcoholic has constantly been refined. During the production, Paulaner combines two different brewing processes: interrupted fermentation and de-alcoholization. This way, the Hefe-Weißbier Non-Alcoholic develops its full-bodied flavor, and turns out to be a real alternative while doing sports.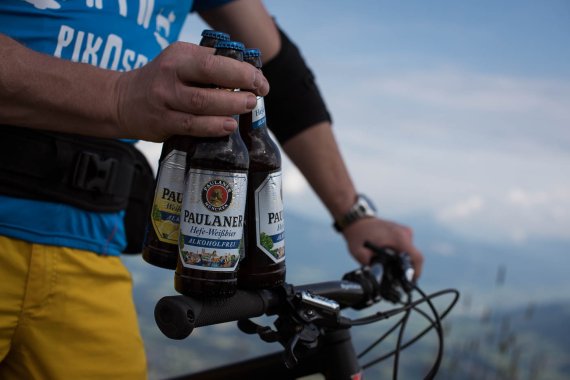 "While using interrupted fermentation, we end the fermentation process before maturity in the brewing procedure, which gives our Hefe-Weißbier Non-Alcoholic its typical sweetness and pleasantly malty aroma," Paulaner brew master Hübner further reveals, "In the de-alcoholization we very gently extract the remaining alcohol from the Hefe-Weißbier. This is what gives it the distinctive, full-bodied wheat beer taste."
Hut tours for groups
In addition to the Hefe-Weißbier Non-Alcoholic, Paulaner also offers 'Wei-Zi': a non-alcoholic wheat beer mixed with lemonade. You could test both, for example, on a hiking or biking tour from the Paulaner tour guide, where you can find diverse tours for hikers and cyclists.
Paulaner Hefe-Weißbier Non-Alcoholic at ISPO MUNICH
Samples have also been available at ISPO MUNICH 2017. "Above all, we brew our Paulaner Hefe-Weißbier Non-Alcoholic for those people who love sports and enjoy being in great company," asserts brew master Hübner. Also among this group are the soccer stars of FC Bayern Munich. Paulaner is a partner of the record-winning German soccer champion. Ever since their motto as well has been "always move on" or quoting famous soccer player Oliver Kahn: "Weiter, immer weiter"...