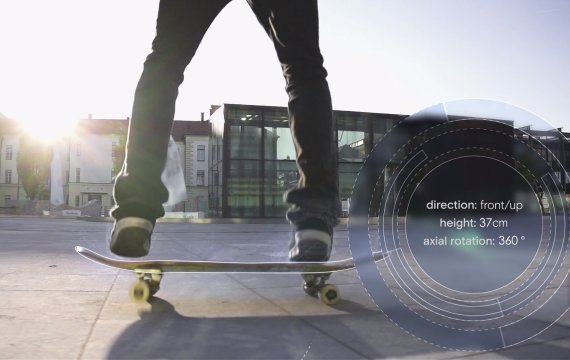 The coronavirus pandemic is hitting sport hard: team and indoor sports are taboodue to the social distancing measures. Solo endurance sports are often the only sporting activity outdoors. Or are they?
Together with you, Suunto, the brand behind Movesense, and ISPO Open Innovation want to contribute to the fight against the pandemic. Submit your ideas on how the Movesense sensor can be used to solve the current challenges facing sports. We look forward to your creative and innovative ideas, which you can submit here.
The participants with the best ideas will receive a Movesense Developer Kit to try out the innovative sensors themselves.
The small device measures motion with three different sensors: an accelerometer, a gyrometer, which registers rotary motion, and a magnetometer, which records directional changes as a kind of electronic compass.
Movesense can also measure the temperature and pulse frequency, and create ECGs. The data can be transmitted via Bluetooth to e.g. a mobile phone or laptop.
"The highlight, however, is that all sensor data can be accessed via a programming interface. This allows developers to program their own applications, which are then executed in the sensor. The result can then be sold as a product of its own," says Terho Lahtinen, Senior Project Manager at Suunto, to ISPO.com.
Inspiration for your application ideas can be found in this article. This video gives an insight into the benefits of the Movesense sensors: