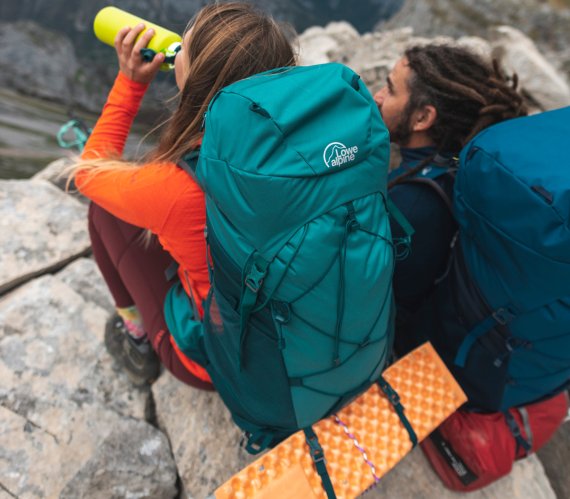 On the mountain, the outdoor duo of Rab and Lowe Alpine is unbeatable. With its complete range of outdoor clothing and equipment such as sleeping bags, tents, tarps, bivis, and new for SS23 also sleeping mats, Rab ensures safety and warmth even at dizzying heights. Sister brand Lowe Alpine offers with its backpacks the perfect carrying solutions from the casual hike to the strenuous expedition.
At OutDoor by ISPO in Munich from June 12 to 14, the two brands, which are part of Equip Outdoor Technologies UK, will be exhibiting.
In an interview, Sarah Kampf, Equip PR & Communications Manager Europe, reveals what innovations the visitors can look forward to at Rab and Lowe Alpine and how the outdoor duo cuts a fine figure not only on the mountain, but also in the megatrend of sustainability.
ISPO.com: What are the current challenges in the outdoor industry? In how far do these challenges influence your actions and your company?
Sarah Kampf: At Rab and Lowe Alpine, we're applying the lessons learned in the outdoors to the serious challenges facing our world. From climate change and the pressure on precious natural resources, to fairness and opportunity for all. We aim higher, and we find a better way. We pride ourselves on producing high quality, hard-wearing technical clothing and equipment that's designed to last. Our commitment goes beyond production.
We are driving industry wide change, working hard to address the big challenges facing the outdoor apparel and equipment sector. We lead by example. We are a certified Climate Neutral Company since 2020 and aim to reach Net Zero by 2030. Since our inception, we've been repairing kit at our own Rab Service Centres so it can see another adventure and not landfill. We use the world's first GRS-certified recycled down and were an early adopter of the Responsible Down Standard.
We're founding members of The Single Use Plastics Project set up by the European Outdoor Group, and our UK office and warehouse are powered by 100% renewable electricity. Simply put, sustainability is in our DNA.

Why do you participate at OutDoor by ISPO and why is it important to you?
OutDoor by ISPO has been THE meeting place for the outdoor industry for many years, enabling industry-wide conversations on many relevant topics both for day-to-day business and in a strategic perspective. Now after the Covid-forced break we are seeing a huge demand for in-person meetings again. We are looking forward to meeting old friends and building new relations, to sharing our latest product innovations, business developments, and to discussing sustainable solutions for the future of the outdoor industry.
Have you planned anything special for this trade fair - what can visitors expect?
We are already beyond excited to launch our new SS23 collections at OutDoor by ISPO. At Rab and Lowe Alpine, everything we do is about equipping mountain people with the best and most advanced technical outdoor gear that lasts a lifetime and has been designed with an environmentally conscious approach, based on our ambitious CSR strategy as a Climate Neutral Company. We are very much looking forward to expanding this ethos to a new segment – stay tuned for our brand-new Rab Cinder adventure bike collection, as well as our new Rab sleeping systems! For Lowe Alpine, we are excited to completely relaunch the successful Airzone hiking backpack range, making them even more comfortable and versatile.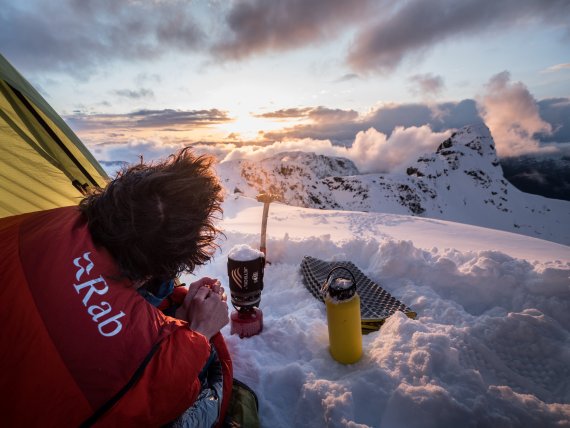 Who are you particularly looking forward to meeting, who would you like to see at OutDoor by ISPO?
The great thing about OutDoor by ISPO is that all industry stakeholders are gathered in one place, engaging with and inspiring each other. We're very much looking forward to meeting retailers, industry professionals, media, athletes and many more, all part of the Mountain People community. Best of all, of course, at the Equip Sustainability Lunch.
Join us for the launch of our 2022 Sustainability Report. Hear some of the key activities we have delivered and learn how the Rab Mountain Manifesto will help the industry work together to drive change. 
Take the opportunity to listen to Matt Gowar, Equip Owner and CEO, alongside other members of the Equip team and invited guests, talk about the challenges and successes of the last year.  
Grab a bite to eat, ask some questions to the Equip team, and socialize with key people from the industry. We will be serving light refreshments, catering for a variety of dietary requirements. 
When: Monday, June 13 from 1 p.m. to 2 p.m.
Where: Rab & Lowe Alpine, Hall 2 Stand 309 
Speakers: 
Matt Gowar  - Equip CEO and Owner 
Andy Schimeck – Equip Global Sales Director 
Debbie Read – Equip Head of Corporate Communications and CSR 
Mark Held – European Outdoor Group 
Katja Mendel – Alpenstrand