The range offers everything for cycling, running, swimming, training and outdoors – and is tutti completti Made in Italy. A new Innovation Lab is currently being built right next to the production facility in Asola, northern Italy, because that is the focus of the subsidiary of the industry giant Trerè Innovation. But Head of Communications Mattia Bazzoni also reveals which "supermen" the brand benefits from.
ISPO.com: Dear Mattia, what does the brand name UYN stand for?
Mattia Bazzoni: The correct pronunciation is [win], which refers to the high performance garments for all sports activities. The letters stand for "unleash your nature" and every word has a meaning. Starting with "unleash", which means freedom. For the customers especially the freedom of movement and comfort. For us in the company it's about the development of new technologies and materials.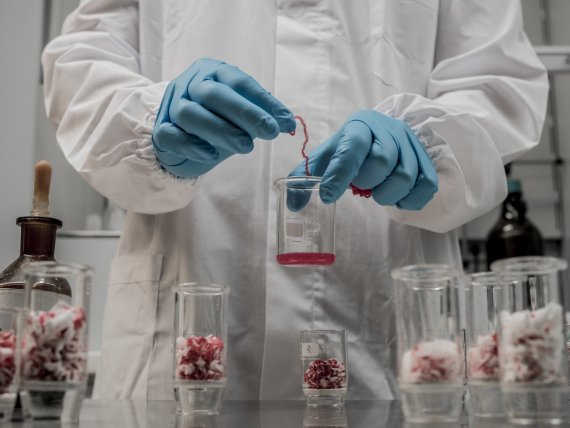 Is this the main focus of UYN?
It comes from the very heart of the company. When launching a new product on the market, we don't just face the design, the colors and graphics. We're deeply analyzing the needs of our customers and put a lot of effort in the development of innovative fibers and new materials.
Could you give some examples? What is UYN already famous for?
We introduced the first running shorts without seams during the Marathons in Paris, Milan and Rome. They guarantee an absolute freedom of movement and comfort even over longer distances. Same for our seamless shirts or the socks without cuffs. They stay in perfect position but allow a better blood circulation.
And we're very proud of the invention of a new generation yarn called Natex. It combines natural and alternative fibers and has all the features we'd like to have for our sports wear – 25 percent lighter and drying 50 percent faster than Nylon. The performance of bio based materials is amazing. And makes complete sense when it comes to sustainability.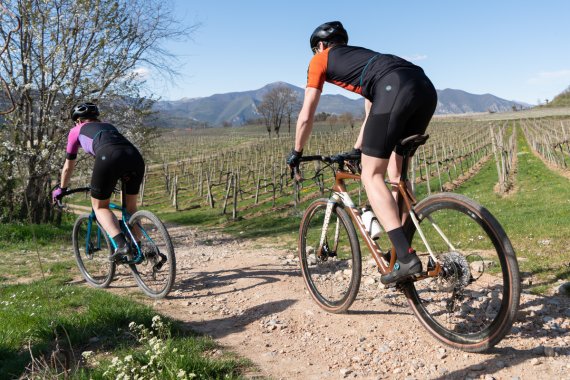 Is this what the N in UYN stands for?
Yes, it means "nature": The customer's active nature but also the environment. We want to create a balance between both with our products.
How does this affect the supply chain?
We've established a zero waste production process and recycle the textile waste, for example for the innovative high insulation material that fill the jackets of our Urban Winter collection. Producing everything here in Italy is also an advantage when you look at the problems with global supply chains at the moment. It makes complete sense to us to get everything together here in Asola as there is a huge development and researching process behind every UYN product. We're actually building a new research and development laboratory here.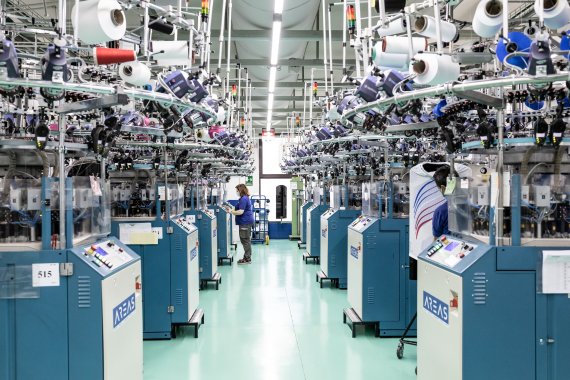 Could you give more insights in the development process?
Very important to us is the feedback of athletes in all sports sectors. We're working together with ambassadors like Omar di Felice, an ultra cyclist who's famous for crazy adventures. He just finished the "Arctic World Tour" after cycling 4000 kilometers along the Arctic boarder – at minus 40 degrees. The year before he became the first human who reached the base camp on Mount Everest by bike – also in winter time! We at UYN support his challenges with special garments for these extreme weather conditions. And he's giving us lot's of feedback which helps us to improve our products.
Does that mean the focus is more on apparel for extreme sports?
Having the athletes' testing our apparel under extreme conditions is very important for the development process. But we don't want to only produce extreme garments for those super humans. We provide apparel for everyone who want's to live an active life. That's the "your"-part in our claim. Because it means "your personal experience".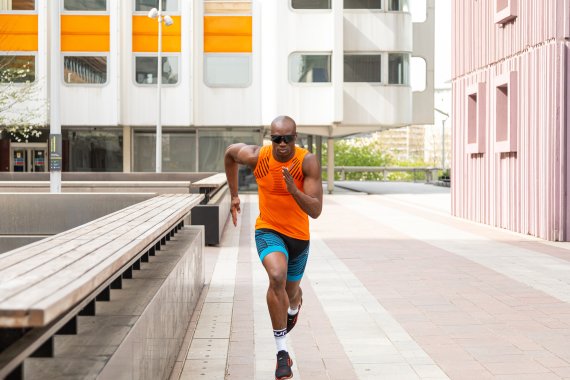 What is your personal experience, what kind of sports do you do?
I love cycling – but not as a professional. I do it for staying fit and focused. Even for my job here at UYN. Doing sports and being outside is one of the most inspiring activities for me. The best ideas pop up when I'm sitting on my bike.
What can we expect from UYN in terms of new collections and innovations made in Italy?
UYN is a very fast growing brand and beside the textile innovations in cycling, running, skiing, outdoor and training we're going to launch new apparel collections for trending activities like paddle tennis. Another important field will be mobility. It's more about the lifestyle than about an actual sports activity. The collection will provide apparel made of organic materials that is comfortable, very light weight and fast drying – for everybody who does not want to stay at home any longer but travel the world after the pandemic. And we're going to launch a completely new line of socks in May 2023, that was developed for three years. It will change the way we use socks.