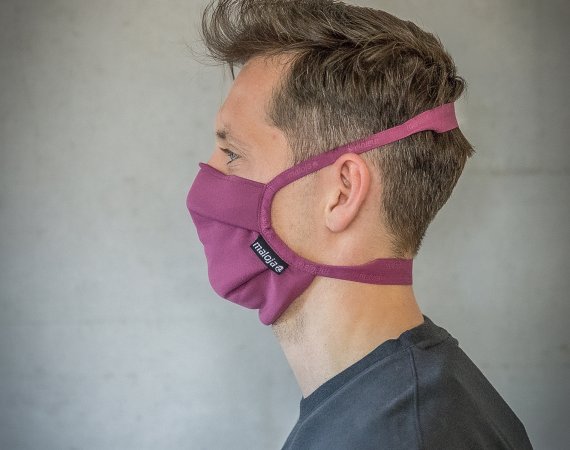 Face masks will continue to accompany our everyday life for a long time. In the meantime, wearing a mask is compulsory nationwide in Germany, for example in public transport and in retail. The sports and streetwear brand Maloja has therefore transferred its know-how about functional clothing for cycling, cross-country skiing or ski touring to the development of its own Maloja mask.
Maloja is one of the first brands in the world to launch functional masks with Polygiene's ViralOff antiviral treatment, the three-layer "Reusable Mask", which will be available in several colors at a price of 50 euros in a 5-pack from the beginning of May at stationary Maloja partners and in online shops. More masks with typical Maloja print designs will follow in mid-May.

"In recent weeks we have been working intensively on the development of a completely new product for us: a three-layer face mask made of breathable functional fabric, which is equipped with a fleece insert as a droplet filter and is also completely equipped with the new ViralOff finish from the Swedish hygiene specialist Polygiene. The latter has an antibacterial effect and reduces all viruses by 99 percent within two hours," explains Klaus Haas, one of Maloja's two managing directors.
"Protecting your fellow human beings and yourself is very important in this extraordinary time. With the transfer of our functional claim to the Maloja masks we want to make a contribution to the fact that mouth-nose masks are really worn a lot and gladly in the everyday life", explains Maloja managing director Peter Räuber.

With ViralOff, Maloja uses a new development from hygiene experts Polygiene, which not only has a significantly stronger effect against bacteria, but also reduces all viruses by 99 percent within two hours (according to ISO18184:2019 standard).
"We are very pleased to be one of the first brands worldwide to use this new development from our long-standing partner Polygiene," says Klaus Haas. "Even though our masks are intended for everyday use and not for medical purposes, it was important to us to equip them with ViralOff.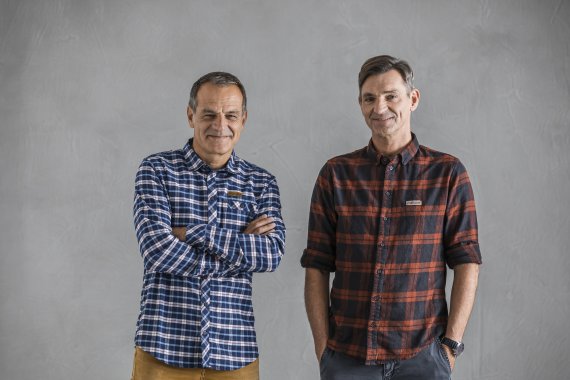 In order to combine function with style, Maloja believes it is also important to ensure that the masks allow the best possible breathing, prevent moisture build-up and provide comfort even for hours on end.
"Community masks will probably continue to accompany us in our everyday life for a long time. From our point of view, it is therefore all the more important to have masks that people like to wear - because they are highly functional, comfortable to wear and look good," says Peter Räuber.
The masks are manufactured at VioModa, a subsidiary of Maloja in Bulgaria and at two partner companies in Portugal.