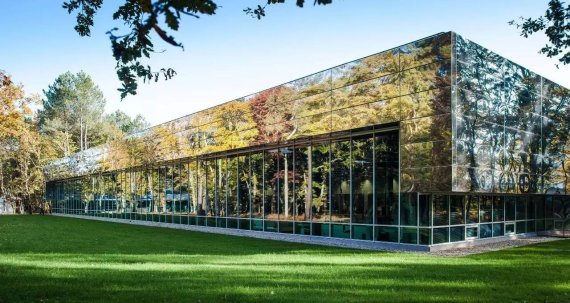 How does industry 4.0 work in the clothing industry? What does digitization mean for product development and production? Will our clothes be sewn or even printed in the future? Holger Max-Lang is convinced that the new possibilities of digital technologies will revolutionize our clothing and the way in which it is manufactured.
Since January 2018, he has been the new Managing Director of Lectra Germany and is responsible for the Central and Eastern Europe region with Russia. He has been working for more than 15 years at the technology provider from France, which is in the process of automating and optimizing the entire value-added chain - from design and development to manufacturing - with the help of industry-specific software and hardware solutions using Industry 4.0 solutions. Since 2013, Lectra has invested 86 million euros in research and development, 9.4 percent of turnover.
ISPO.com: Mr. Max-Lang, a view please: How is clothing made in ten years?
Holger Max-Lang: We are moving strongly in the direction of mobile production lines. For example, there are container solutions that can be integrated into a pop-up store - individual production for local sales, made possible by automation and robotics. The key question will be which functions our clothing will assume in the future. Here, two areas are increasingly merging, nanotechnology and the textile industry. The result is so-called smart textiles, intelligent fabrics with woven-in electrical engineering. The resulting opportunities will transform the clothing industry and production.
Digitization brings a lot of new things, what stage are we at at the moment? In what kind of innovation are fashion and sports companies investing heavily?
Fashion and textile companies are investing heavily in the digitization of the fashion and textile sector as market pressure increases and product lifecycles decrease. With its Speedfactory and the "Knit for You" storefactory concept, Adidas has created groundbreaking examples of the future. Our customers are particularly interested in 3D virtual prototyping and PLM (Product Lifecycle Management).
Held, the manufacturer of motorcycle apparel, for example, talks about his experience at ISPO Academy - invests in digitization and introduces Lectra's PLM solution to its own value chain. The cutting room is also moving in the direction of industry 4.0 - digital, networked and intelligent. Robotics certainly plays a role in this respect, but we will not be able to achieve the same degree of automation as in the automotive industry in the fashion sector so quickly. In the end, clothing is still very individual and is worn by people of all ages and sizes.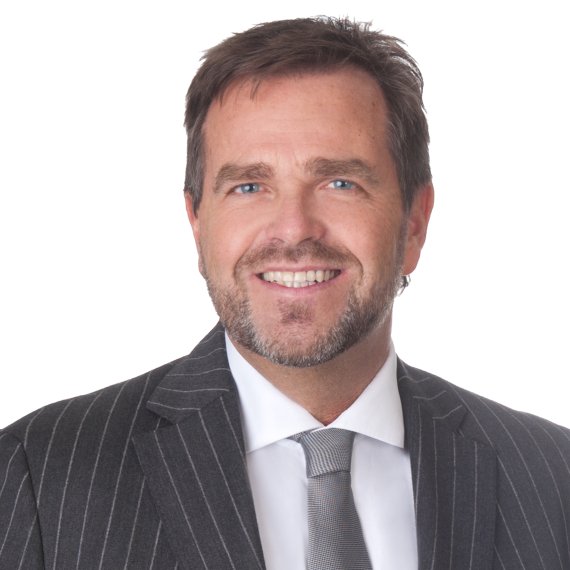 What kind of solutions are garment companies currently looking for?
The biggest challenge for fashion companies is to become faster and more agile. Big players like Amazon, but also new digital startups, raise the bar further. This is one reason why Lectra has developed its current solutions, such as Lectra Fashion PLM, 4.0 compliant. The modular solutions meet the new requirements of companies and adapt to their changing business models.
So what exactly does a PLM solution offer companies, apart from cost savings?
A PLM in a digital supply chain links all departments of a clothing manufacturer, simplifies communication and accelerates the development and production of products. This enables fashion companies to react quickly to trends. In addition, manufacturers are becoming more agile and can offer individual products, for example by allowing customers to influence parts of the design. 
You have developed a technology that can be used to produce a lot size 1. What kind of possibilities does this offer? Who is interested in that technology?
This topic is particularly in demand in the furniture industry to meet the customer's desire for individualization. In Lectra's new Cutting Room 4.0, all departments of a production facility are digitally networked. In this way, it enables profitable mass production with single pieces in series. The topic also plays a major role in the apparel sector, especially in the sports industry in the field of team sports. Tailor-made clothes, but at a price of mass production. Here too, Lectra will offer the right solution.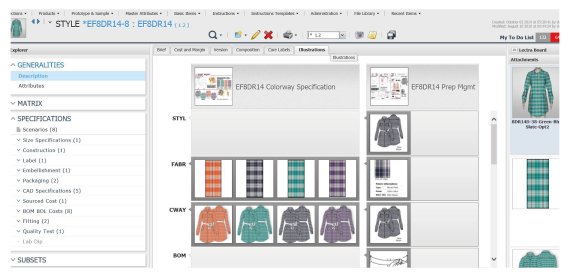 3D simulation is supposed to replace prototypes and save a lot of time. How good is the software already? Who already uses them?
The 3D design is based on simulated 2D pattern pieces, so you don't have to try on patterns developed by the designer by hand. Correctly implemented, prototypes are no longer necessary with the 3D simulation. This saves time and money. This approach is a major step towards the digital development process. Especially companies for women's wear as well as men's wear use the Lectra 3D solution Modaris, as our system offers a pool of pre-fabricated cuts. This is the basis on which designers develop their designs. All subsequent departments also benefit from this because information such as grading can automatically be implemented and passed on.
How do you calculate the fit and the stretchability of fabrics in order to be able to make a meaningful assessment of the fit?
For the 3D simulation of fabrics on models, information about the elasticity (chain, weft, diagonal), bending resistance as well as the weight and thickness of the fabric is digitally determined. The techniques used include FAST (Fabric Assurance by simple testing) and KES F (Kawabata Evaluation System for Fabrics). Based on this existing data, users can create their own fabrics or have them digitized by a laboratory. Our system already contains more than 300 fabrics.
How far does digitization go: Will it soon be possible to make cuts from the drawing alone?
In the furniture and automotive sector, 3D simulations are based on sketches alone. In the fashion sector, however, this construction is somewhat challenging because the distance from the fabric to the body has to be taken into account. The trend is for designers to develop directly in 3D.
Automation is also in the process of replacing manual labour. How far are we?
There are many sectors in the fashion industry that are already benefiting from modern technologies. Nevertheless, there is still enormous potential for automation and digitization on the one hand, and for linking processes and data streams on the other. However, the pent-up demand can become a great advantage. It offers the chance to do a lot of things now correctly and to combine the best of today and tomorrow. Nevertheless, mankind as a labour force will remain part of the textile value chain.
What does the digitization of the production chain mean for production sites worldwide?
A digitized networked production chain connects departments directly with each other regardless of location. This simplifies and accelerates product development and production enormously. The delivery of the goods becomes the bottleneck of the production chain. Nearby production sites are becoming increasingly important, as we can see from the Eastern Europe region. Manufacturers such as Romanita, one of the largest and most technically advanced clothing manufacturers in Romania, have adapted to the needs of European brands. They are close, responsive and cost-effective, and digitalized pioneers of the region.
3D printing is another idea of how clothing could soon be produced. You wouldn't need to cut the fabric, you wouldn't need woven fabrics at all - how far away is this technology?
3D printing is already in use in the footwear and accessories sector. As already mentioned, Adidas is there at the front. But printing textiles is further away. Initial tests have already been successfully carried out and some companies are considering how this technology can be used on a mass market. If possible, this is a very exciting aspect of production and would revolutionize fashion production.