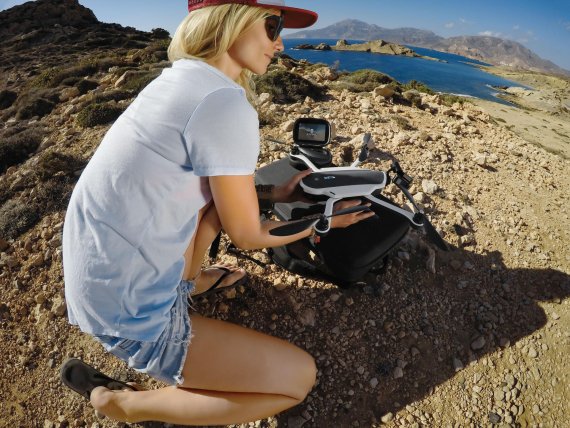 GoPro CEO Nick Woodman has announced several countermeasures following further bad news on business development.
The action camera manufacturer from the USA ends the experiment with its Drone Karma, which has to fight with weak battery power, technical problems and strong competition from China.
GoPro cuts over 250 jobs, which is one-fifth of the entire workforce.
A business partner should help to stop the decline of the former successful company. "If there are opportunities for us to unite with a bigger parent company to scale GoPro even bigger, that is something that we would look at," said GoPro CEO Nick Woodman to CNBC.
For the fourth quarter of 2017, GoPro is expecting sales of only 340 million US dollars - previous forecasts had assumed sales of around 470 million dollars.
The news of the preliminary quarterly figures caused the GoPro share price to collapse on Monday. At times, the share fell by more than 30 percent to around USD 5.
The GoPro founder and chairman of the board Nick Woodman wrote: "We expect that going forward, our roadmap coupled with a lower operating expense model will enable GoPro to return to profitability and growth in the second half of 2018."