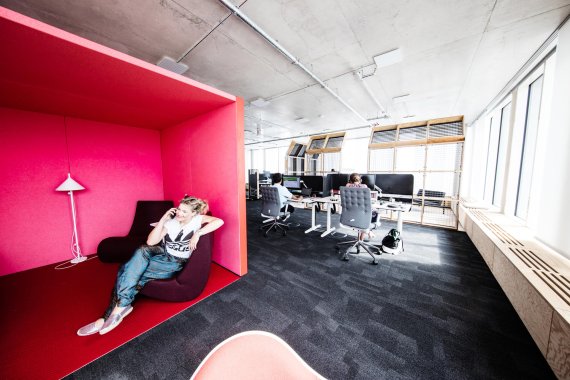 Steve Fogarty: "I Am Constantly Learning"
ISPO.com: What is your job in a nutshell?
Steve Fogarty: In Talent Futures we are relentless seekers and builders of innovations that make us awesome at attracting and unleashing talent. 
What is the greatest challenge of your job?
Being able to maintain a competitive advantage in a continuous changing environment and extremely competitive industry. This is especially relevant in the areas we support, digitalization, analytics and innovating the talent experience. It's a balance of speed and innovation versus stability and adoption. 
I am constantly learning to lead a highly creative and energetic team in an area of the business that is always evolving.
What is the future of your job?
The future of our job will be to keep up with the pace of innovation and the generations growing up with it. Understanding what talent is in the future and how to harness its full potential, how to measure talent in ways on par with tech, and leverating analytics to make the smartest decisions from workplace design, to the future of coaching and unleashing human potential.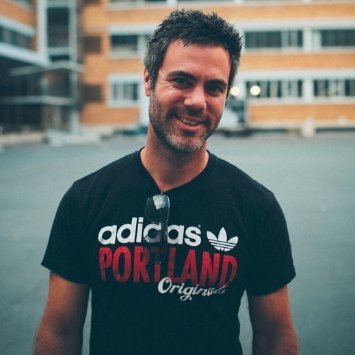 "Through Sports We Have the Power to Change Lives"
What does Adidas offers young professionals – compared to competitors
Adidas has taken a stand and we put creativity at the top of our priorities when it comes to talent. The physical human body could be pushed to its limits, but creativity is limitless.

We offer a creative climate in the epicenter of global culture and are therefore pioneering the future workspace. An example is our Pitch Building in Herzogenaurach. It features customizable workspaces, whiteboard walls and floors, and collaborative hubs. Creativity thrives best with space and we want to offer room for collaboration. 
You also get to be part of a powerful purpose and can be part of shaping its future. We believe, through sport we have the power to change lives.
Read here: A surefire way into the sports business – five tips to get your career started.
Are there special assets you offer – high salary, special career opportunities...?
The Adidas group offers competitive salary and benefits as well as many unique perks from product discounts to gyms, climbing walls, and creative work environments around the globe.

More importantly we offer emerging talents the opportunity to unleash their careers in diverse, inspirational and on non-hierarchical teams. We provide the environment to integrate sport, a healthy lifestyle and balance excellent work requirements and private life. 
What about work-life-balance – is everybody at Adidas allowed to work in his/hers home office?
As a sports company we offer a unique combination of nearly endless sport opportunities throughout the day for all generations and a healthy lifestyle (nutrition, mental health programs) paired with innovative and powerful Work Life Integration initiatives.

This starts with flexible part time models and working hours to childcare and parent child programs. We even offer take away dinner in one of our restaurants and a mobile hair dresser that shows up every few months.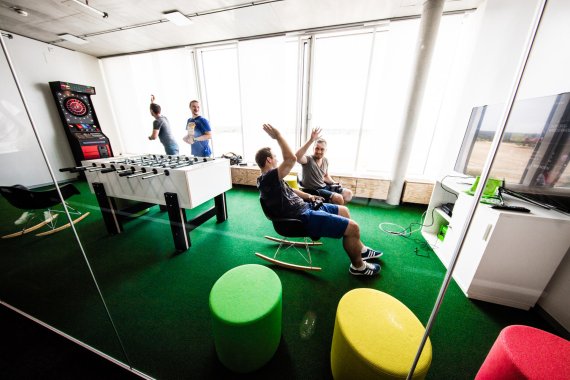 Adidas Puts Creative Thinking at the Centre
What kind of candidates do you want to address?
Beyond the functional experience, education or expertise that you bring we want understand what drives you. Why are you interested in this industry. And most importantly: Do you demonstrate creativity, confidence and collaboration.

Driven by a constant desire for innovation and its belief that anybody can and should be "a creator", Adidas has placed creative thinking at the centre of its culture across every aspect of its business. From marketing to design, merchandising to logistics, Adidas empowers its employees to approach tasks and business goals without pre-conceived ideas on how they should be executed.
We also believe that the more unique identities, backgrounds and perspectives we can assemble at Adidas Group, the easier it is to find our way around roadblocks and change lives through the sports we love. To attract a diverse team, we place a premium on creating an inclusive, respectful company culture.

It's why our world headquarters boasts employees of 80 nationalities, why we've been ranked one of the most LGBT-friendly companies around, and why we are cultivating a gender-balanced leadership. It's why we stay at the cutting edge of sport culture. 
The Talent Futures team at Adidas Group Global
We drive innovation within the Global Talent Organization by leading the digitalization of the talent experience, designing and building digital and analytics solutions, employer brand strategy & activation and decision science.

We are trend spotters in the areas of digital, UX, social, design thinking, big data & analytics, decision science and emerging areas of AI, VR and machine learning. Our focus comes obsessively from our end users, internal and external talent, our stakeholders, and through meticulously measuring results through analytics.

The Talent Futures team spans the Adidas Group globally and across brands and functions.  
Dreaming of a career in the sports business? At the ISPO JOB MARKET, you can find a best jobs in the business! >>>