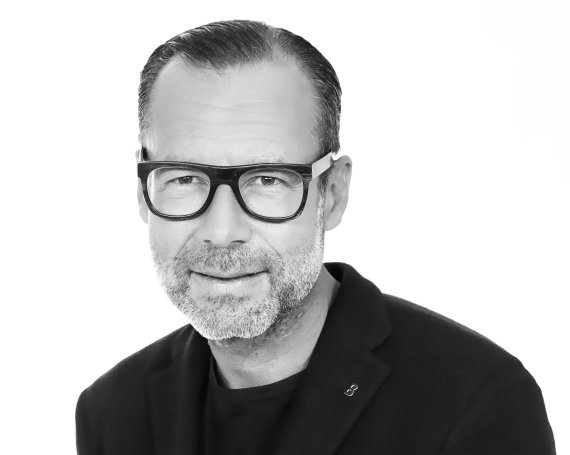 ISPO.com: Mr. Baumgärtner, you've been with the company since April and were even recently made CEO. What were your first few months like?
Andreas Baumgärtner: It was clear that it was going to be exciting - but not just how exciting it was going to be. When I first came on here, I didn't come with the intention of filling the CEO position. And don't ask me about the current tax issue now. I can't tell you anything about that. What I can say  right now is: The first goal has been achieved. When I first came on in April 2017, I'd planned on presenting a new idea by Bogner, Fire + Ice, and fashion at ISPO Munich It worked out well for my aspirations. My team and I gave it our all, and the response has been great. That keeps us going.
What is the new idea by Bogner?
Our motto was 'Bogner Now' - that is, what does Bogner mean today? Ultimately, Bogner's look had gotten a bit dusty. We wanted to change that. We also needed a new idea for Fire + Ice, as the brand had sneaked up more and more on Bogner in recent years. It had gotten so far that both labels could even be found on one product. That was a no-go for me. It made no sense that way. Fire + Ice is now substantially more functional, while Bogner stands for the luxury world, for St. Moritz.
Many people also found Bogner to be too bold in recent years, too noticeably luxurious for a Central European customer...
Yes, there was criticism in the past that the brand has become "Russian" in its look, too opulent. We had to ask ourselves how our legacy could be reinterpreted. Of course the legacy of our company will always play a role, but it's important to keep it modern, to bring it into the modern day. We're somewhat less fussy now than we used to be. I think we've accomplished a modern design in the Alpine environment.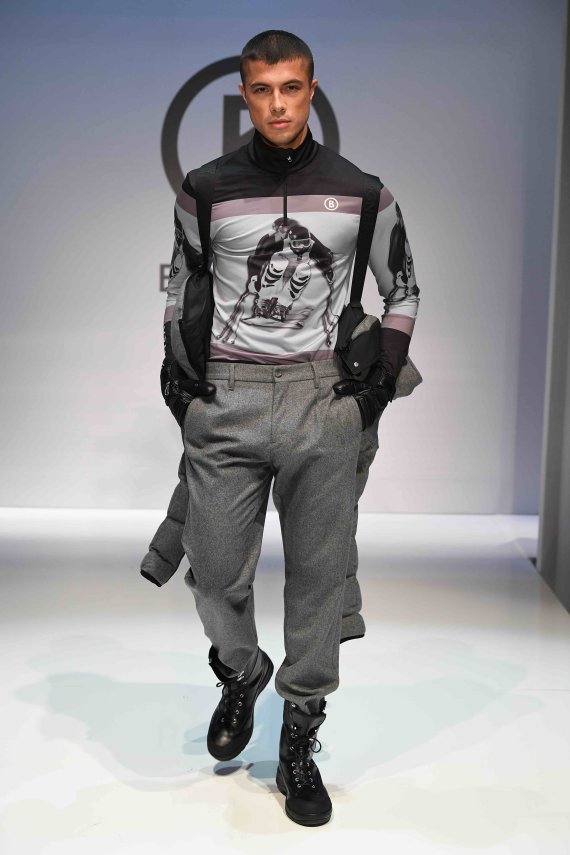 What other changes have you made to the collections?  
The goal was to harmonize all of the other collections together more strongly, like with shared color schemes. Fashion and sports today belong together, and they can also be presented together. Many of our customers see it that way, too. That's why we showed exactly that at Fashion Week in Berlin, where we staged a fashion show for the first time. We also reduced the size of the collection.
Your predecessor, Alexander Wirth, wanted to move the sports collections out of the cities and into the ski resorts in order to counteract the fall in prices. Will this stay that way?
No.
What plans do you have with retail?
I've always been of the opinion that it only makes sense  if you can show both fashion and sports in your store. But that also always requires a certain amount of space to be available. How this is put into practice will certainly be preceded by our own stores, which we will modernize successively over the next few years.
You're coming into the sports business as a Marc O' Polo fashion man, first for design, now as CEO of Bogner. How close are sports to you?
My career actually started in the sports business, where I had a lot to do with  skiing. And I never lost that joy in the sport and in the scene. As far as functionalities are concerned, the trend of sports fashion has been around for a long time, and functional fabrics have been relevant in casual wear for a long time and have influenced it again and again.
What's different in sports? And what new things from fashion are you introducing?
The timing is different, for example. Sports are slower and still work in a very classic way. In the future, we're going to try to become not necessarily faster, but more focused. Our overriding goal, however, is to first design a modern Bogner. We'll take it from there after that.