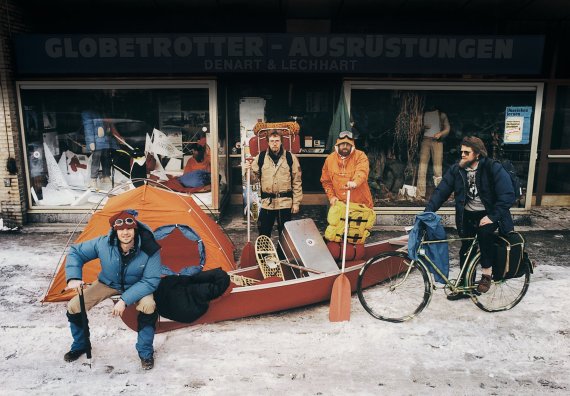 Since the opening of the first Globetrotter store in 1979, the German outdoor retailer has had an eventful history. Andreas Bartmann, Managing Director of Globetrotter Ausrüstung GmbH, was almost always present.
In an interview with ISPO.com, he remembers the most important moments in the company's history, from the spirit of optimism and expansion to the launch of online trading in 1996 and overcoming the crisis of 2015.
Be creative. Find out everything about creative solutions in the sports industry in view of the great challenges of digitisation and sustainability at ISPO Munich from 26 to 29 January 2020! Get your tickets here!
"Around the world for 40 years" is the motto for the company anniversary of Globetrotter. What was the founding idea in 1979?
Andreas Bartmann: That was a very exciting time. The number of adventurers and globetrotters grew and grew, starting from Inter Rail. Then Europe was no longer enough, and the whole world became a goal to explore. But there were no shops and meeting places for this circle of travel enthusiasts, just a few specialized sports shops, but that didn't do the job justice. That was the trigger where Globetrotter said: Why not open a business from individualists for individualists? This is how it came about with a certain spontaneity and naivety.
You have been around for 40 years and are still active as Managing Director. What was particularly moving for you?
You're very grateful for what you've experienced in 40 years. A highlight was the expansion in 1984, when we moved from 100 to 150 square meters to 1,200 square meters behind a train station in Hamburg, where our current headquarters are located. That was affordable and the jump to another level. Spring 1990 was also a special highlight, immediately after the opening of the border.
In Hamburg, sports climbers from the former GDR asked us if we wanted to come to Dresden and open a store. So we opened our first branch in Dresden immediately after the opening of the border. It was an indescribable atmosphere! And in 1994 we set up a logistics centre of 6,000 square metres in the Hamburg area. When you stood there in front of the shelves, that was huge!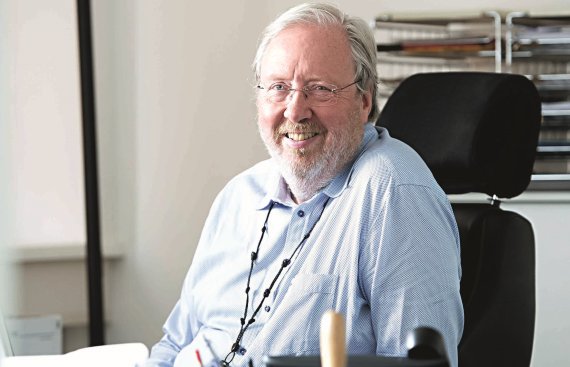 The construction of the logistics centre went hand in hand with your internet presence. How has digitalization affected your business?
Digitalization has of course had an incredibly massive impact on retail. A curse and a blessing at the same time. In 1996 we were one of the first in the industry to have a sales platform on the internet. But from then on we were the driven ones. We were the industry leader, which put us under great pressure to meet expectations. You always had to be one step ahead. The issues of uniqueness, market transparency and digitalization were a completely new challenge for us.
In 2002 you opened the first large branch in Berlin ...
Yeah, that was a big jump. One outdoor store with 4,000 square meters - the whole industry called us crazy at the time. Outdoor was still a niche at the beginning of 2000 and did not have the significance of today. The branch set the first accents with a cold chamber and water basin, which was not a standard in Europe.
Globetrotter was in crisis in 2015, sales figures fell continuously. The company is now back on a growth course and, with 18 adventure and city branches, the largest outdoor retailer in Germany. What did the takeover by the Fenix Group achieve?
In 2015 Globetrotter was no longer sustainable in a strongly changed market structure. We were in a competition with other players who had recognized the topic of sport, leisure and outdoor and who partly bought market shares with a lot of money. We had to realize that we had to open structures. The integration into the Fenix Group has created the necessary synergies and ultimately restored market strength. As part of the Group, we can compete with major players in the market.
Since 2017, you have expanded the concept of the City Store in a downtown location with smaller retail space to eight locations. What is the core of this concept?
Back to the roots! The stores have become more compact and personal. You can bang everything with shelves and bet on square meter sales. But for us, a business must also be a meeting place. This includes our so-called "club hut", where you can sit together and discuss or where lectures and events take place. This also includes the topic of repair with a small counter, where customers have the opportunity to have high-quality products repaired.
Which sustainability concepts does Globetrotter pursue now?
In terms of sustainability, we have taken a giant leap forward by integrating in Fenix. It all started when we developed an independent department and hired new employees who question sustainability in all areas, not just in the product area. For us, sustainability is an issue that permeates all areas of the company. This goes right into the back office. And sustainability is naturally reflected in high-quality products. It plays into our cards that the customers want to buy something of high quality.
You have introduced the logo "A greener choice" to identify certain products ...
We are trying to achieve sustainability in Globetrotter to standardize. For us, the greener choice is the product that meets the essential sustainability standards, and we provide our customers with the appropriate orientation. But it is also our benchmark to improve every year. We have outlined a clear corporate strategy according to which we always want to be the first in our industry in all areas of the company when it comes to sustainability. We have to fight for an intact nature, because it is also the decisive foundation of our industry.