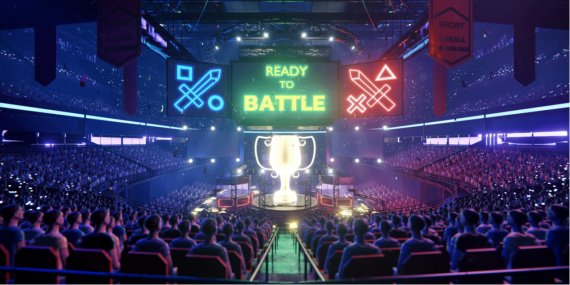 Young people under 30 are particularly interested in eSports games. 14-19-year-old eSport fans are mainly following "League of Legends" with 40%. 20-29-year-olds, on the other hand, are more enthusiastic about FIFA with 32%.
Energy and soft drink brands and gaming related hardware and software companies are the most popular among eSports enthusiasts. Mobile communications providers and the sporting goods manufacturer Adidas are also among the leaders.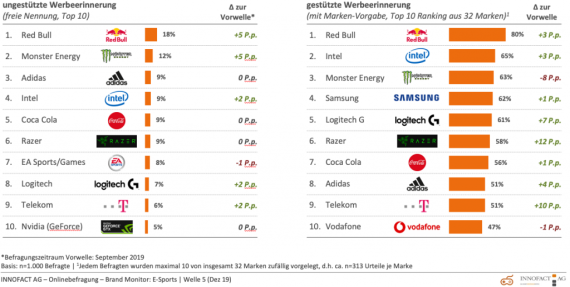 Red Bull was mentioned most frequently in both the supported (e.g. "Do you know Adidas?") and unsupported advertising recall (e.g. "Which energy drink brands do you know?"). The energy drink manufacturer was able to achieve the greatest awareness in the eSports sector with advertising measures such as its partnership with the League of Legends World Championship and sponsorships of the eSport teams G2 and Cloud9.
Gaming accessory manufacturers Intel, Razer, Logitech and Nvidia and the video game developer EA Sports also address their ideal target group at eSports events and are well known among gamers. Sporting goods manufacturer Adidas has made it into the top 10 thanks to its high profile, especially in the FIFA community.