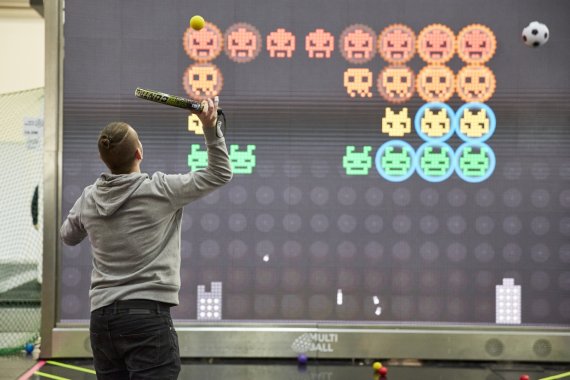 Download study "eSports – The future of Sports"
One result of the survey: eSports is a young sport. 43 percent of the survey participants were younger than 20 years old. The largest participating group was the 20 to 29-year-olds, who made up 45 percent. Only 12 percent were 30 or older.
Contrary to the general trend towards the smartphone, eSports is primarily at home on stationary devices: 61 percent of those surveyed played on computers, 37 percent on game consoles such as the PlayStation 4 or Xbox One. Only 3 percent played via mobile device.
As an eSports broadcast medium, streams on platforms such as Twitch or YouTube are the first choice. Only 5 percent of those surveyed said they did not watch streams. 73 percent watched streams in order to learn tips and tricks about the respective video game themselves, 54 percent for pure entertainment and almost a third (31 percent) because they called themselves a fan of an eSports team.
With the live streams of the Rocket League Championship Series live on the ISPO Digitize Twitch channel, Facebook and on ISPO.com, produced by Force of Disruption and Team FireWall, ISPO reached over 120,000 viewers in one weekend alone.
This is where traditional sports brands can address a young target group, for example through equipping eSports athletes or teams.
This is because advertising in the eSports environment reaches its addressees: 80 percent of those surveyed stated that they had noticed advertising in eSports. 62 percent confirmed that they were actually interested in the advertisements.
One possible field that attracts interest in the eSports community is digital tools such as wearables and apps as a supplement to traditional sports. 70 percent stated that they had already used apps in sports.
The respondents were correspondingly open to the idea of linking traditional sports with digital gaming elements or feedback via sensors. 35 percent already tried and liked the combination, 50 percent did not yet try it out, but wanted to. Innovative sports brands can also find points of contact here.
The complete survey with further information on the importance of influencers in marketing, the mobility behavior of the eSports community and their prioritization of different hardware components can be downloaded here.