"This boot combines lightness, amazing fit, durability, and sophisticated technical construction and features. A perfect all-round mountain boot choice." In consequence of praises like this by the ISPO Award jury Ribelle Tech OD by SCARPA has been announced Product of the Year. At ISPO.com Chief Marketing Officer Marco Campagna of Scarpa talks about the impact the award has had on the company. 
Congratulations to the Product of the Year for Ribelle Tech OD. Where is your ISPO Award trophy now?
It is in the main entrance hall, in the podium supplied by the ISPO Award organization. We purchased it from them. It is the same that ISPO provided us for Scarpa's booth.
Sports Industry's Seal of Quality
How did the development of your product proceed exactly?
The project started from Ueli Steck's product input.
The extreme mountain climber died in a mountain accident in April 2017.
He had a super light, super comfortable and fast boot for fast up climbing in mind. We achieved this goal thanks to Scarpa Sockfit Construction Systems and with the boot's special curved heel part which allows for a smooth rolling of the foot and fast walking.
What feedback do you get on your ISPO Award from the outside? 
We are having many requests from journalists and athletes who want to test the new products. Retailers are requesting earlier product delivery and availability.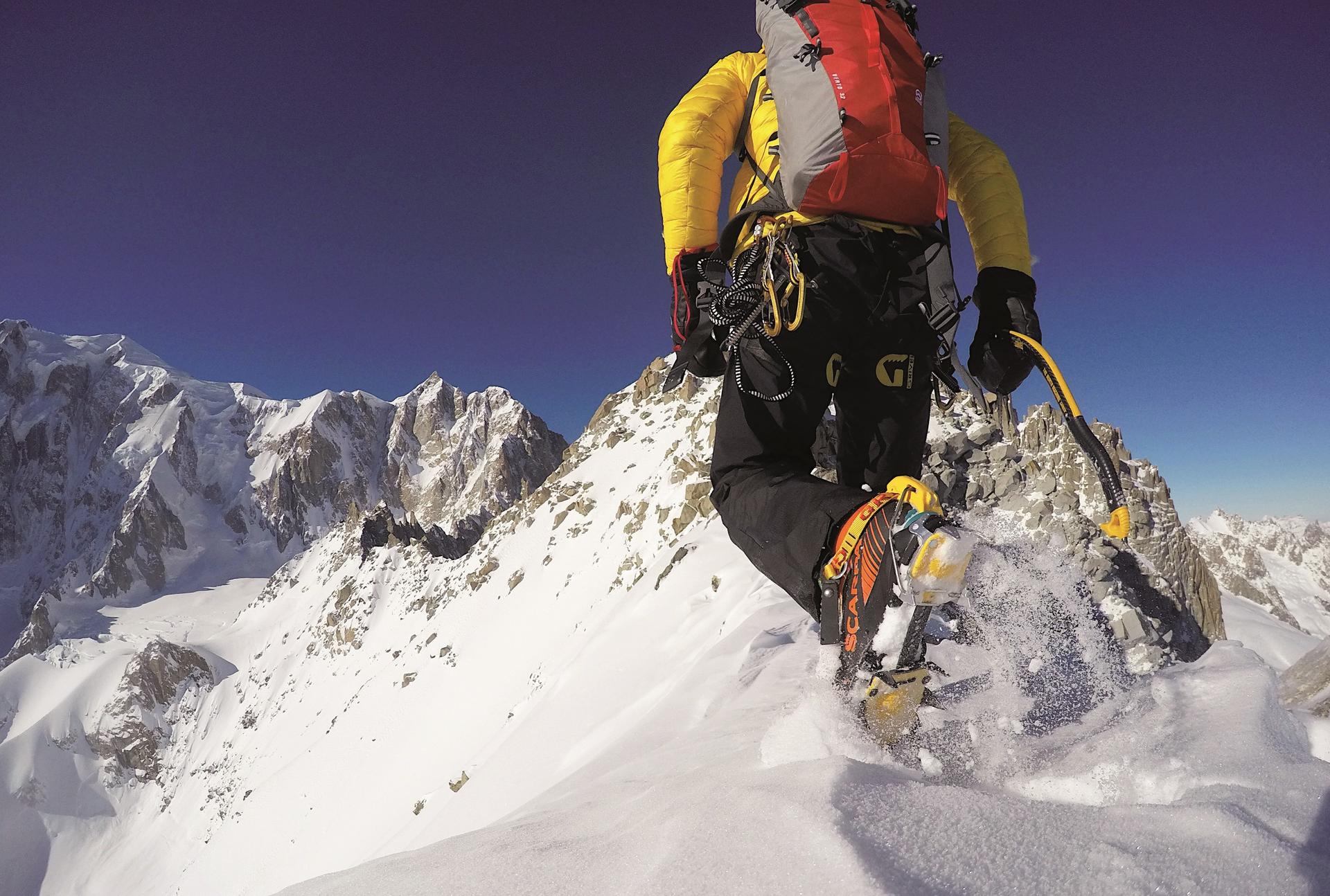 Scarpa with an Innovative Shoe
Why do you think your product won the jury over?
Ribelle opened a new hybrid segment of shoes which was missing in the market. A boot developed starting from an alpine shoe (upper part) and a mountain boot (last part and shape) with an innovative curved last shape which allows a fast walking "alpine style".
Interested in the ISPO Award? Find all information about the sports industry's seal of quality here.
How do you incorporate the win into your brand and product communication?
We planned a "special" go-to-market plan which includes social media activities among all the year, advertising pages, video/photo shooting with athletes, product seeding and pop material.
Best Product with Positive Feedback
What impact does the ISPO Award have in the industry and with customers? 
An absolutely positive one! Both with distributors and retailers. We also hope for positive feedback from our customers, even though the Ribelle Tech is not available in shops yet. 
What are you hoping the win will do for you? Will you give us specific sales goals? 
Our main goal is to increase brand awareness among outdoor passionates and to demonstrate, once again, that Scarpa is the leader in mountain boot market.
ISPO Award as Neutral Quality Seal 
Would you recommend participating in the ISPO Award to others?
Yes, definitely because it is one of the most important and recognized awards in the sport's business and because the jury is neutral.
VIDEO: The best Outdoor Products